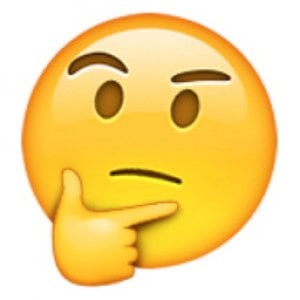 Salt, a global Digital Recruitment Agency hosted a #SaltSession Breakfast Briefing event last week for senior leaders in the banking and fintech world. Salt Commercial Director Mark Long led the session, and debated and discussed the future of banking and fintech with a curated panel of experts; James Binns (MD Global Head of Cross Product Solutions at Deutsche Bank), Roger Vincent (Head of Innovation at Equifax UK), Esteban Diaz Asua (Co-Founder of the CFT Group Ltd) and Louise Beaumont (Co-Chair at the Open banking working group, techUK) and by an enthusiastic audience – thank you for your participation!
Premise of the briefing
PSD2 (Second Payment Services Directive) came into effect in January 2018, giving online retailers direct access to people's bank accounts. While this new regulation requires significant changes to existing operations, customer experience will improve and payments will become easier, removing the need to go via a bank. At the same time, these changes are threatening the bank's traditional role in the online payment process. This will inevitably challenge traditional banking and fintech businesses, forcing them to compete not only with each other but also with the big tech giants like Google, Apple, Facebook or Amazon.
How should banks combat this growing threat to their primary business model? Is joining forces between traditional banks and fintechs the solution and what should these collaborations look like? How do you future proof your organisation to stay competitive in the new open banking era?
Top 5 takeaways
Open banking and PSD2 as with any regulation is as much a threat as it is an opportunity
Yes, businesses need to invest in time, money and resources to adapt to the changes in the industry, but the most successful companies are the ones that constantly innovate and adapt to a changing market. Fintechs and banks, should look to PSD2 and open banking and assess how to work it to their business's advantage. This could mean partnering with a fintech, funding an incubator in-house, focusing on the one part of the payments journey you do well and sourcing other components from other suppliers to make the most seamless journey possible.
Board level need to think and act agile
Traditional banks are often held back by Europe legislation / old legacy systems. They are the product of years of acquisitions, multiple system integrations and infrastructure and thus it is much more difficult to integrate new technologies and ways of thinking to adapt to the market opportunities. Banks are aware of this but the pace of change can be slow as it is any large organisation with multiple layers of management and sign off. Therefore, boards need to be open and agile to adapt to compete or even collaborate with the new Fintechs and challenger banks that are running on faster, simpler platforms. Boards need to be open to change and more importantly act on it.
All comes back to user experience and trust
More information and channels lead to more options and tailored products for different customer groups. There are multiple demographic and behavioural segments to cater for, allowing challengers to enter the market and dominate a particular segment, making it tricky for large multi-product banks to compete with. The perfect example of this is how long do you think it should take you to open a bank account? Would you go for an established bank that you can receive a card in a week or would you prefer to walk into a bank and get it printed off in the same appointment or have it pre-installed on your phone? Opinions will differ, depending on the customer group you ask – so what is the right solution that determines a bank's offering? Also, it is becoming less about the product/company and more about the medium or device you access it through. You need to clearly identify your target market and what user experience works and enhances their journey and trust. Tech giants like Amazon, Apple etc. may enter or continue to enter the market but we don't know yet if customers will put their trust in a shop over a specific offering.
Customer is king, and data is gold
There is more data than ever at your fingertips, giving a business no excuse not to utilise it. Data is the new gold, it is a company's value and information. Knowledge is power and the more you know about your customer the more you know what they need and might want in the future. The customer is now at the epi-centre of all business decisions and activity, or it should be. The data you gather on your customer activities drives the innovation forward generating revenue. Both, your customer and data, should be the focus of your business to succeed however the market develops.
And our final takeaway thought;
There are three things that matter in an evolving landscape: People, People, People
The right team, with the right skills, experience and contacts will yield a greater chance of success in the evolving marketplace. Quite simply, people are the most important factor that smart companies take into consideration. Investment in a management team and its ability to execute on the business plan first and foremost will be the defining factor in the success or failure of any company in the marketplace.
Interested to hear more or want to discuss how to get the right people in your organisation, please reach out to our Commercial Director Mark Long at mlong@welovesalt.com