In the first week of July, the entire Salt Malaysia team took the afternoon off to celebrate the end of a successful quarter. Everyone in the team achieved their key objectives and qualified for a spot in the top performers "Lunch Club"! So they indulged in some delicious food and had a bit of fun.
Known within Salt for a strong team culture (and appreciation for food), Salt Malaysia celebrated the best ever quarterly performance as a team.
Salt's Lunch Clubs are a bit of an institution by now, with a few of the top achievers in each country attending their local Lunch Clubs to celebrate success together. Ruby Celine, the Country Director of Salt Malaysia is a believer in a strong team culture and has been working on her vision to keep her team engaged and achieving their targets so that everyone could attend the Lunch Club together.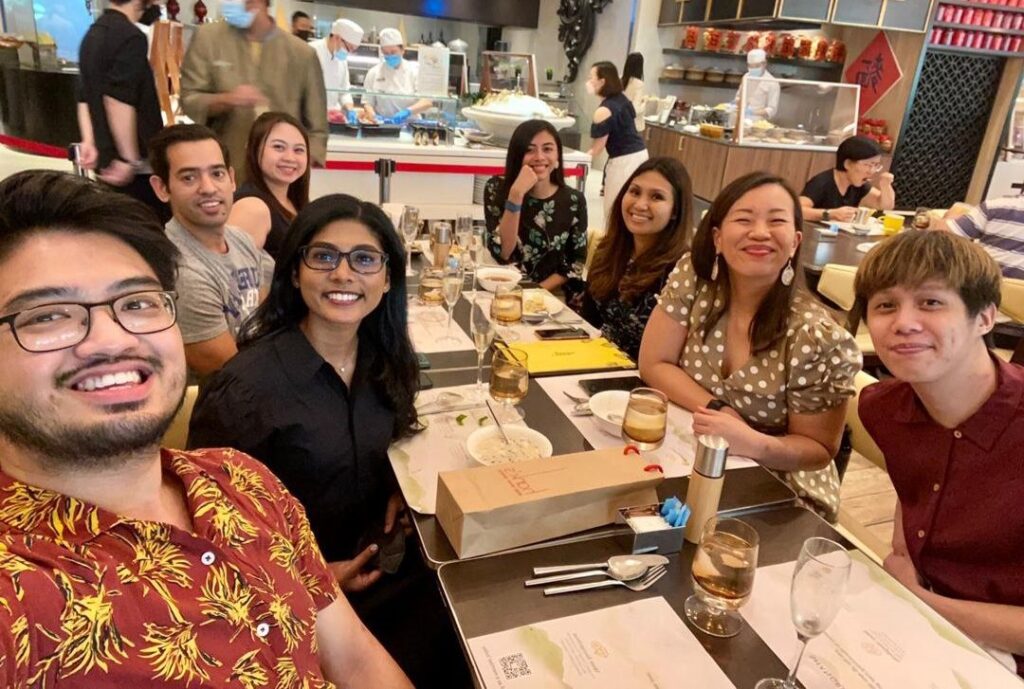 After the Lunch Club, the team continued with some bonding over a portrait painting class, painting each other while singing along to their favourite tunes. What a great day!
About Salt Malaysia
The Salt Malaysia team consists of 10 consultants, known for their passion for the industry and the commitment to excellence. They work with a wide range of clients, including some of the world's largest tech companies, to find executive talent for game changing and transformational leadership and mid-level roles. Within the digital landscape, the team Creates Futures across the Creative, Marketing, Sales and Technology specialisations.
Led by Country Director Ruby Celine the team has a vision "To be better than the market". Ruby has set out to embed a more consultative and customer-centric approach, steering the moving from reactive recruiting practices to more proactive strategies.
Ruby has played a key role in building the business to where it is today. Her unique story has seen her start with Salt in 2016 and in just under 5 years, she was promoted 5 times from Consultant to Country Director. In this short time period, she has re-built the team, refreshed the culture and reshaped the agenda for the Salt Malaysia business. In the recent Employee Opinion Survey, her team topped the scores with the highest ever eNPS of +82, showing just how happy the team is!
Congratulations to Salt Malaysia for achieving a great milestone!
If you are looking for a recruitment partner in Malaysia, contact Ruby Celine at rceline@welovesalt.com
Visit our Salt MY website here.