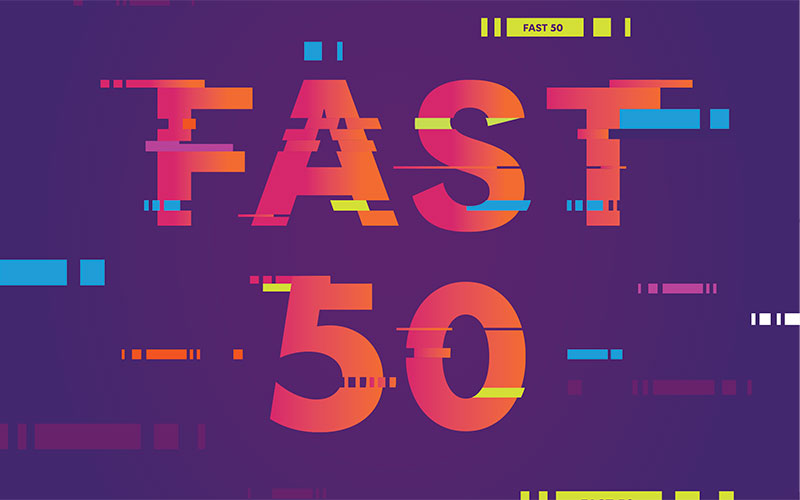 We are thrilled to announce that Salt, a global digital recruitment agency ranks #37 in Recruiter's annual FAST 50 list 2018, prepared with Clearwater International. The FAST 50 lists the fastest-growing, privately-owned recruitment companies in the UK, according to a revenue compound annual growth rate over the three most recent annual reporting periods.
Qualifying companies must achieve minimum annual sales of £5m in each of their last three financial years and are identified through independent research, which utilises a number of financial databases, Companies House information, press coverage and other research sources.
2018 has been a year of uncertainty, with Article 50 and the UK commencing negotiations to exit the European Union. However, despite the less favourable backdrop, market-leading, privately-owned recruitment agencies have continued to report strong growth.
Salt's CEO, Elliot Dell said about the ranking:
It is fantastic to be recognised for our growth year on year, and this highlights that despite the uncertainty, digital careers in the UK and across Europe, are thriving.

– Elliot Dell, CEO
About Salt
Salt is an award-winning global recruitment agency specialising in the digital industry. Over 190 staff based in offices in London, Auckland, Dubai, Hong Kong, Kuala Lumpur, New York, Singapore, and Sydney have successfully completed thousands of searches across the globe.
We deliver outstanding candidates for roles in the digital world across creative, marketing, sales and technology, covering single hires or complete outsourcing solutions. Our services range from permanent roles and retained searches to contract and temporary recruitment. In New Zealand, our market coverage extends to: accounting & finance, business support & operations, and supply chain & logistics.
Salt's presence in key hubs of the digital industry together with the agency's broad services offering enables Salt to support hiring managers in building strong teams. Salt's clients range from global powerhouses to independently run start-ups, covering both agency and client side which allows their recruiters to match job seekers with the best roles in the digital industry.
See all of our Awards and Accomplishments here.