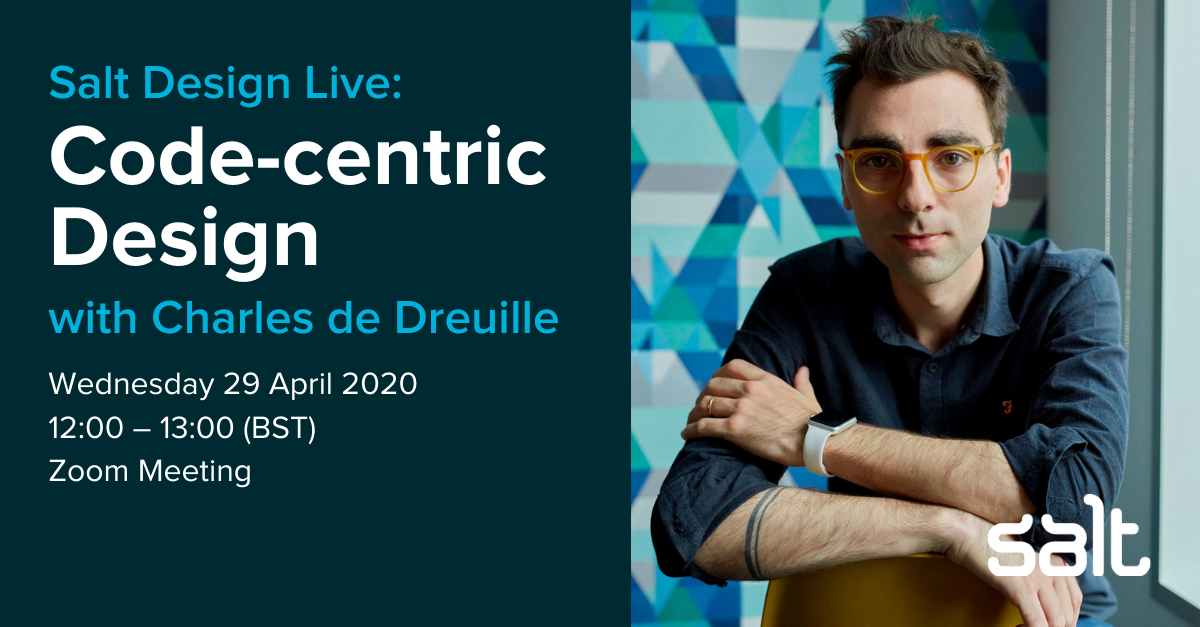 Join us on Wednesday 29 April at 12pm for Salt Design Live with Charles de Dreuille, as he highlights the importance of merging product design with coding skills.
If you're interested in learning about product design and coding, as well as digital entrepreneurship – this one is for you!
Expect to learn how to incorporate coding into your design as Charles shares his best practice, tips and insight into the tools and techniques that he applies.
About the speaker:
Charles is a lead product designer and entrepreneur who has been working in the tech and design industry for the past 10 years. After working as a designer at Facebook, Christian Louboutin, and Deliveroo, Charles is now the co-founder of Emblem, an innovative eCommerce startup determined to shape a new way of helping you discover and share gifts.
Registrations for this webinar are now closed. A recording will be available shortly.
About Salt Design Live: 
Salt Design Live is a brand new webinar series from Salt Digital Recruitment – inviting the most talented designers to share their stories and their screens. You'll gain insight into their knowledge, creative processes and the tools of their trade, whilst having the opportunity to network and ask questions.
Host: Jack Barber, Principal Consultant Creative, Salt