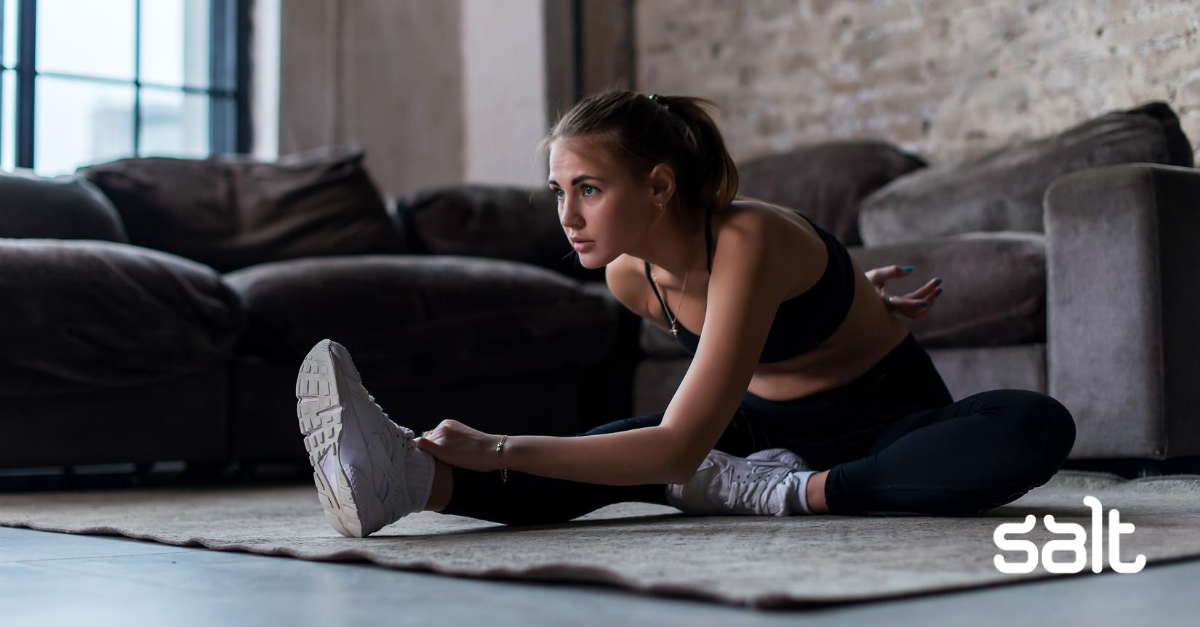 The most recent COVID-19 update encourages self-isolation for 14 days for anyone with symptoms and "social distancing" measures such as working from home have been introduced by governments in an attempt to "flatten the curve" of infection rates.
The prospect of staying at home for work and in certain cases not being able to go outside, can seem overwhelming especially when you're someone who enjoys being outdoors. Although, you have to stay put at home, there are plenty of ways to keep active while being indoors.
Read on for some of our tips on how to stay active and sane when working from home.
Stick to a routine
It can be tempting to stay in bed and work at odd hours, but having an active routine will benefit your mental health and keep you on task while working from home. By setting a schedule with break times and sticking to it, you will develop a healthy work routine, which will give your brain time to work and rest.
Create a workspace
Having a dedicated workspace away from your bed or any distractions is good for your mental health. It is important that your workspace is not close to your bed or couch as it can make you sluggish and not focus on the task at hand. By treating your workspace as an office, it'll help increase efficiency and concentration on your work.
Schedule breaks
Giving yourself breaks is extremely crucial in letting your mind and body relax as it gives you an opportunity to stretch and move around. Take a break away from work by making yourself a drink, catching up with loved ones or setting aside time for a proper lunch. Instead of getting your daily news fix which will only increase anxiety, try to wind down and relax. Meditation is a great way to calm your mind when you're feeling stressed or anxious as it refreshes your mind and gives you a break from work. Besides, having scheduled breaks can significantly improve performance levels and attentiveness.
Exercise regularly
Allocating time for workouts not only keeps your body in shape but is great for your overall mental health. YouTube is a great resource as there are thousands of fitness routines such as yoga, cardio workouts, Zumba, and circuit exercises. Doing some sort of exercise everyday can help reduce stress, uplift your mood, increase your energy levels, and stimulate your brain function.
Keep your mind active
In addition to being physically fit, it is vital to keep the mind active. Set aside time in your schedule to read books, listen to podcasts, watch quiz-based programmes, or work on problem-solving puzzles to challenge your mind and maintain mental sharpness. Additionally, learning new skills such as playing an instrument, cooking, or learning a foreign language can boost your memory. Many businesses are switching to online classes during the shutdown, so there are plenty of choices available.
Stay connected
Seeking out social interaction keeps you happy, healthy and sane. Communicating with your colleagues throughout the day about work and non-work related things is a helpful way to check-in with one another. Apps like Microsoft Teams, Skype, Slack, Zoom, and Google Hangouts Meet are useful tools to connect with your team. This is also a good time to connect with family and friends as everyone needs some type of "people connection" in times of isolation to ease any feelings of loneliness.
Overall, working from home requires a different routine than working in an office. However, setting up a schedule and sticking to it helps in having a good work-life balance. By keeping yourself active when working from home, you'll have no problem increasing your productivity and improving your health in the long run.
---
Are you an employer who needs some help with hiring digital talent? Visit our Employer page to submit a short brief and we'll be in touch shortly.
To shape your future with Salt, a leading digital recruitment agency, send your CV to enquiry@welovesalt.com or use our search to find Technology jobs. You can also keep in the loop by following us on LinkedIn,  Facebook, Instagram and Twitter.