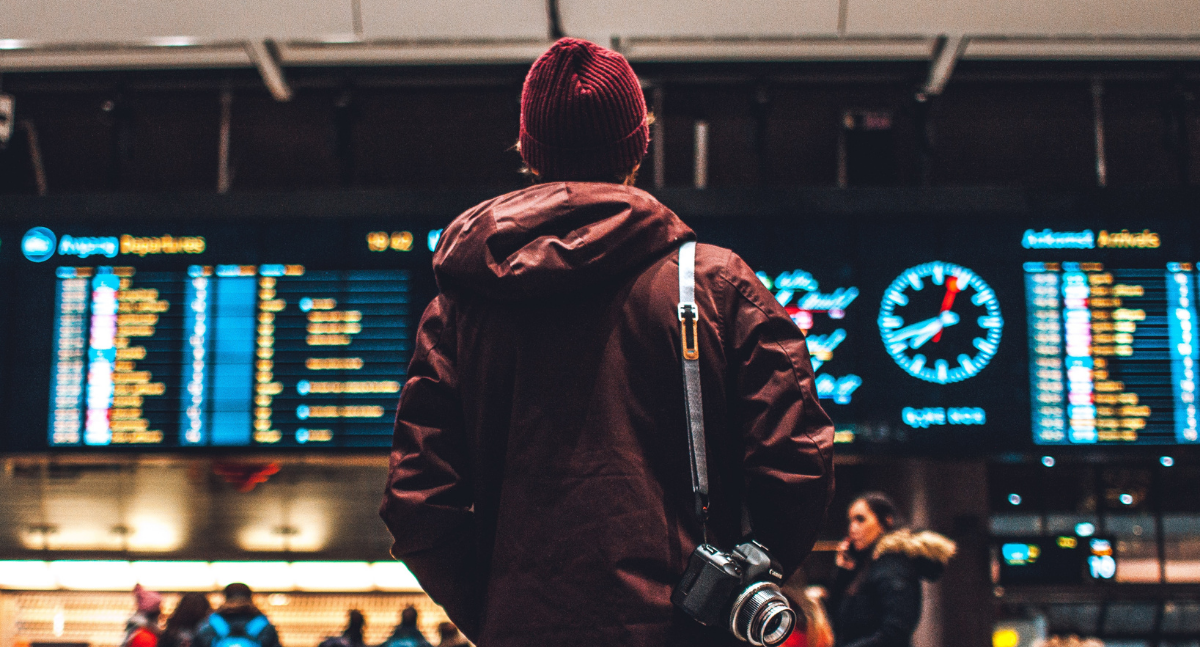 After lockdowns and a pandemic halted most of the world's travel plans, it's no surprise that many people are exploring different ways of working – including remote working and relocating to different cities.
In a recent study, 57% of respondents said that they are willing to work remotely for an employer that doesn't have a physical presence in their home country and 50% want to relocate to a different location.
There's no denying that Covid has influenced the cities people want to relocate to the most, with more people looking at how different countries handled the pandemic. We've listed 10 of the most popular cities that people are opting to relocate to this year.
Toronto and Vancouver, Canada
Canada overtook the US for the top spot in the 2021 'Decoding Global Talent, Onsite and Virtual' report from Boston Consulting Group, which listed the top 10 relocation spots. Canada scored highly for quality of life, community, wellbeing and career progression. Not to mention, its stunning surroundings in Vancouver and Toronto. Canada is renowned for their friendly people, and a HSBC study ranks them highly for welcoming communities. The country is also a favourite for people with digital training or expertise and those below the age of 30.
We're looking for recruiters to join our team in Toronto, and we can even help with relocation support! Find out more about our opportunities here.
Dubai, United Arab Emirates
A popular city for people to relocate to not only for the beautiful weather most of the year (very rarely going below 20 degrees) but also tax-free salaries, a good standard of living and for being one of the top ten safest cities in the world. Plus, the city is a digital, global hub with innovative tech, an exciting start-up scene, was voted the most popular beach city for digital nomads to work, and they're working to become the happiest city in the world.
Dubai's location also makes it an ideal base to travel to some of the world's most beautiful places with shorter flights – such as a flight to Maldives only taking 4 hours!
We have partnerships with Nomad MENA and HelpXpat so if you find a new job through Salt, you can get discounted rates on your new home.
Auckland, New Zealand
Auckland was recently voted the world's most liveable city in 2021 and it's no surprise why! Beyond having stunning scenery including beautiful places to hike, sail, and surf within easy reach, the city is often featured in the happiest places to live lists and has plenty of opportunities for your digital career.
Sydney, Melbourne and Brisbane, Australia
Another regular in the happiest country in the world lists, Australia has three top cities that are favourite relocation spots, offering something for everyone. Sydney is the financial hub with beaches close by; Melbourne has lots of cultural activities and ranks high for job opportunities, and Brisbane offers big city life with rural escapes including the Gold Coast and the Great Barrier Reef.
Amsterdam, The Netherlands
Amsterdam has a dynamic start-up scene and is seen as a hub of innovation and is also often voted one of the world's happiest cities. Amsterdam is renowned for their healthy work-life balance, thriving expat community, and beautiful city to explore.
London, United Kingdom
The UK's capital city is still a desirable place for people to relocate to. The city is a digital hub and full of opportunities, with over half of the UK's FTSE companies and over 100 of Europe's 500 largest businesses having their headquarters in central London. It also has an exciting start-up scene.
There's so many things to do in London, including seeing Buckingham Palace, visiting West End theatre shows or getting your nature fix by exploring one of the eight royal parks in London.
Singapore
Another popular spot for people who want to relocate, and recently named as the best place to live during Covid, is Singapore. Singapore consistently scores high for quality of life, physical and mental health wellbeing, political stability, career progression and economic stability. Singapore has high standards across businesses and school curriculums and have lots to offer for your personal life – from art festivals, stunning attractions such as the Gardens by the Bay, and lots more.
Austin, USA
A top relocation spot for 2021 is Austin, Texas especially for people who already live in the US as it often is voted the best, happiest, and most affordable place to live! It has the perfect mix of city life and nature and an exciting Tech scene to rival Silicon Valley.
Check out our article for more reasons on why we love Austin.
Berlin, Germany
Another European start-up scene that is leading the way. Berlin is entrepreneurial and offers a lot of variety for your career, making it a top 10 relocation spot! Berlin is an ideal base for creatives, freelancers and the Telegraph Magazine even voted it the most fun city in the world.
New York, USA
The Big Apple still has huge appeal for people around the world. Whilst the cost of living is expensive, the fast pace, hustle and bustle of the people, the 24-hour life, and the creative spirit make NYC one of the most vibrant places in the world.
There's so many incredible places around the world, where would you like to relocate to the most?
Check out our latest jobs around the world here.