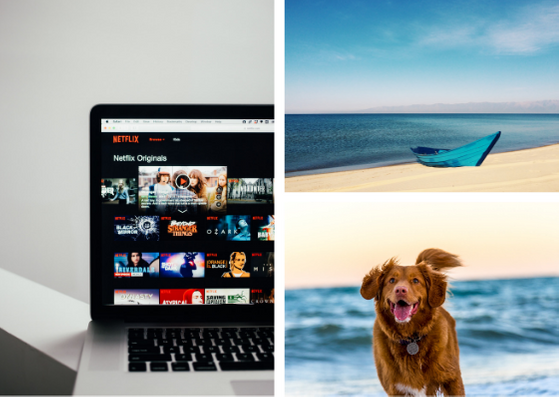 You've been in your new job for a few months now and you are – we hope –  starting to feel more settled. Salt, award-winning digital recruitment agency MENA Director, Richard Smith, shares his tips on how to make sure you continue setting yourself up for success in your new job. 
1. Participate in office activities and events
Do your best to embed yourself into your organisation's social happenings so you can get to know your colleagues on a more personal level.
That being said, starting a new job can be exhausting, and if attending numerous group activities simply feels like too much, focus on the most important or required events. If you find you connect better in one-on-one situations, ask a colleague to grab coffee or lunch instead.
2. Take care of yourself! 
Starting a new job can be mentally and physically taxing. However, you don't want to burn yourself out!
Be sure to take care of your health and spend some time doing activities that invigorate you. Whilst you may feel you have to dedicate every hour to this new position, doing so can quickly degrade your work performance. Strive to maintain a healthy work-life balance right out of the gate.
3. Keep an open mind
Coming into your job with an open mind can make all the difference when talking to your new colleagues and boss. Some processes at your new employer might seem outdated or irrelevant initially. However, your best chance of success lies in quickly showing an ability to master the 'as is'/'BAU' processes and then slowly suggesting improvements over the coming months.
4. Set achievable goals with targets (plan when to reach them)
Soon after you start your new role take the time to sketch out a 30/60/90 day plan. Have clear performance milestones during this time and communicate these to your manager to reach alignment.
Proper planning and agreement on a clear route forward in your early days will also give you a document you can refer to during probation reviews and make performance improvement a more objective exercise.
5. Track and document accomplishments and collect feedback
From the start of your new job make a note of your accomplishments and start to collect feedback from colleagues. With so many different priorities it becomes difficult to remember everything you have accomplished over time. Start now and you will build this practice into your routine.
Your accomplishments are great for a variety of reasons. They can help you to improve your own performance over time. They can also be great for your personal satisfaction, for increasing your chances of receiving a raise or promotion down the road, and for future job-hunting.
They are also a great resource for when you go for your end of probation review. Having a list of your accomplishments demonstrates your impact in the best possible way.
6. Take the initiative and ask for more 
In most situations, you will be given small doses of work at the beginning of a new job, especially on your first day at work. Starting slowly allows you to get your feet wet without getting overwhelmed. As you finish assignments and are ready to handle a bigger workload, take the initiative and ask for more assignments.
7. Stay neutral
One of the worst things you can do when starting a new job is to become involved in office politics or gossip. If conversations with a colleague turn to gossip, politely accept or deflect their opinions without inviting controversy. Try to avoid aligning yourself with any office factions or political situations. Steer conversations back to pragmatic work-related topics wherever possible.
8. Be mindful of requesting annual leave during your first 3 months 
Since the first few months at a new job are crucial to getting you up to speed in a new position, you should avoid taking extended time off if at all possible, with the exception being a previously planned vacation that you disclosed during the interview process. If you do have to take time off for any reason, do everything that you can to ensure it does not negatively affect your output.
9. Arrive early and don't call in sick
You can't be a go-getter and a clock-watcher at the same time. In the early days, create a great first impression by planning to be at work a little longer than your typical eight-hour workday.
Don't take long lunches, especially on your first day at work. Once you understand the office culture better, you may be able to shift your hours or take longer lunches but in the beginning, err on the side of spending more time at work to make a great first impression.
Conclusion
We hope you found these tips helpful. By implementing this advice into your routine, you are bound to go far in your career. Being conscious of the impression you are giving and the value you are adding is a key starting point to career success. We wish you huge success in your new role!
——————————————————————–
Are you about to start a new job soon? Check out our blog post where we share our top tips on how to make a great impression in the first weeks in your new job.