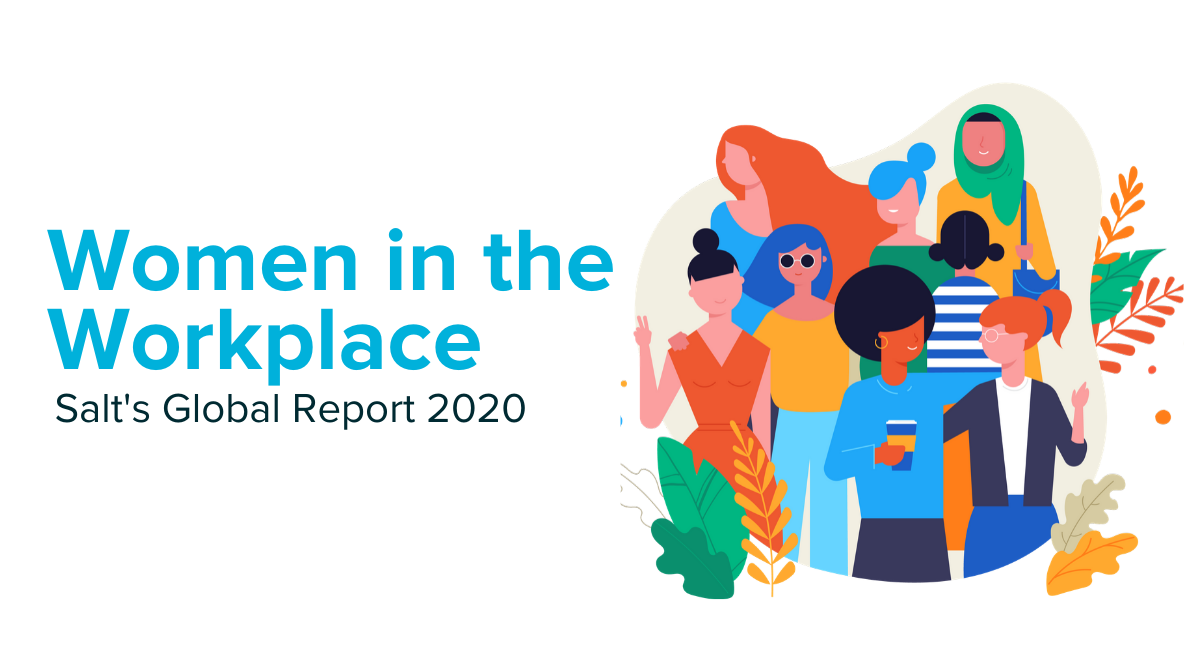 For Women's History Month and International Women's Day 2020, Salt, a global, award-winning digital recruitment agency is excited to release our Women in the Workplace report.
For the past two years, we have focused our diversity efforts towards female representation; we've encouraged more discussions around women in the workplace, whether that's through our interview series, Women in Tech and Females of FinTech, our international Women in SaaS Sales events, and content.
To continue this, we partnered with Dr Terri Simpkin, founder of Braver, Stronger and Smarter, and Principal Consultant at Mischief Business Engineering, to help us delve deeper into gender equality in the workplace. We asked our global audiences to provide insights into workplace topics such as recognition, pay rises and promotions, career support, progression and more.
Our findings highlighted deeper issues that may affect a workplace such as unconscious bias, unfair policies, imposter syndrome and more. This information will prove valuable for senior management and HR departments across the world and help to encourage equal workplaces.
Similarly, if you are looking for a new job soon, our findings could help you determine whether a company is right for you.