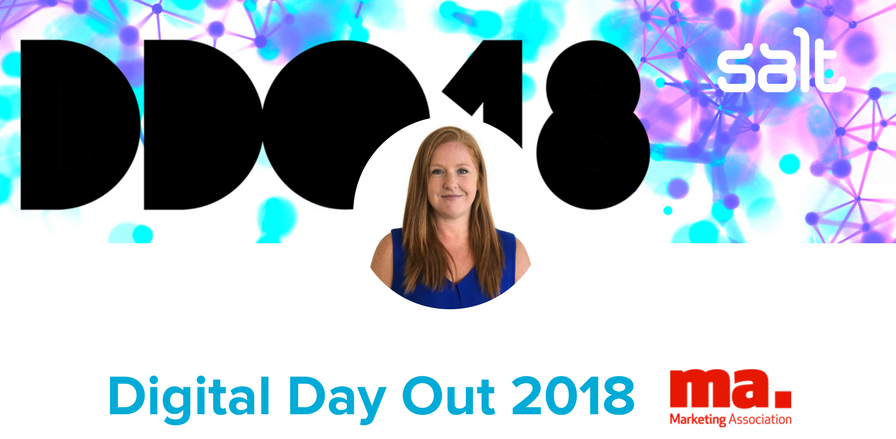 A few of the Auckland team from Salt, a top digital recruitment agency, attended the Marketing Association's Digital Day Out 2018 earlier this month. We all listened and learned and left the conference armed with the information that will enable us as recruiters to understand, not just what clients are going to need this week or next, but to anticipate their needs for the next 12 – 24 months and beyond.
The day's events were planned with the 'customer of the future' in mind, who expects fast and efficient personalised CX and isn't fazed by unmanned stores or digital 'employees'.
The technology driving this evolution looks set to define the way marketing and brands target and deliver; creating interest and excitement whilst breeding loyalty.
I think the term AI still puts many people in mind of a Terminator style Skynet vision of the future. However, what AI really refers to in the real world (not Hollywood) is Assistance. This was deftly explained by Dave Wild – "Futurist working on Superhuman Intelligence" – as his LinkedIn profile states. We need to start thinking of AI not as a thing or being but rather as a tool to be used to enhance not replace a human being's capability and capacity.
AI already exists in the here and now as we heard from Jody Boshoff from FaceMe Global who is working with ASB to create a customer kiosk incorporating 'Digital Employees' with 'human senses'. This AI – she is called Sophie by the way – can listen and respond with empathy and speed up the frustrating and time-consuming interactions we have as customers at the bank – possibly bringing an end to the 'lunchtime' bank queue… Hoorah!
So we have some cool technology to speed up and make our CX more efficient, personal and less frustrating… but how do brands entice us as customers of the future? I have seen the use of video on my LinkedIn feed increase dramatically in the past few months – everyone is at it, even me, and it's here to stay! But what is the secret to creating a 'thumbstopper' video or successful marketing campaign? Travis Chambers' advice: have a hook, be different, use humour and make sure there is an opportunity to buy; Cassie Roma explains that storytelling and making an emotional connection is key, Alessandra Nixon summed it up in one punchy line "hit them in the feels", but whatever you do, make sure you make the customer not the brand the hero of the day.
The backbone of all this and the unsung hero that holds it all together is Data and Analytics. As Kari Mastropasqua put it: 'in a Digital world, all decisions incorporate data but the secret is how to make sure it enhances the experiences we deliver to customers'. Whilst it may not be as sexy a topic as AI or video or storytelling to many, Data and Analytics lies at the heart of digital going forward. The 0s and 1s form the basis of everything that is Marketing. And I say Marketing and not Digital Marketing, as pretty soon there won't even be a distinction.
By Marie Claire Lucas, Practice Lead – Marketing
Find out more about Marie Claire or get in touch at mclucas@welovesalt.com