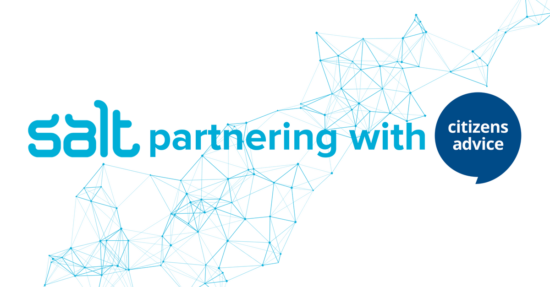 Salt, a global, award-winning digital recruitment agency is excited to announce its partnership with Citizens Advice as their digital recruitment partner. Salt specialises in connecting people and businesses globally within Creative, Marketing, Sales and Technology. Citizens Advice are transforming their customer journey across all touch-points and a huge part of this change is across their digital teams; to accommodate this, they are expanding and hiring User Experience, User Research, Service Design and Content Designers for their London office.
Citizens Advice is a network of over 300 charities spread across the UK that provide free advice/information to help people with housing, health, money and other problems.  Their aim is to: "provide the advice people need for the problems they face and improve the policies and practices that affect people's lives." Citizens Advice truly care about people and want to help them with their problems. They value diversity, promote equality and challenge discrimination, and we are honoured to be affiliated with such a trusted organisation. 
Cat Togher, Senior Change Manager commented: "It's a really exciting time for Citizens Advice as we establish our customer journey function. We've got lots of exciting roles coming up and we're delighted to be working with Salt to help us source exceptional candidates. Salt understand our work as a charity and are helping us find candidates who are passionate about working for an organisation that helps millions of people every year."
Citizens Advice are hiring for at least 10 roles over the course of June, with more to follow throughout the summer. This is a great organisation to be a part of that hugely benefits communities across the UK.
Current roles:
Midweight-Senior User researcher 
If you would like to be part of a project to impact positive change and grow your career then contact us at: ca@welovesalt.com