UX (User-Experience) is probably one of the biggest buzzwords of 2017 in the digital industry. The idea of user experience has expanded well beyond the creative department of a company. It is now integral to most department's visions; sales, marketing, product, tech etc. all need to consider the user experience and how it plays a part in their strategy. This has generated high demand around the world for UXers and subsequently more courses have sprung up to cater to the growing need for a company's skills gap and the talent demand for a new career path.
As UX has become such a desirable career path for many, Salt, a global, award-winning Digital Recruitment Agency asked our UX expert recruiters for their top tips on how to land your dream UX job.
Be a unicorn!
"My top tips for landing a UI UX designer jobs in Australia would be; a bloody good website showing extensive UX processes from research through to wireframing/prototyping – this is key. The number of portfolios and websites floating around the UX market you need something that really stands out. If you're a unicorn and have skills in Research, UX, and UI, include this in your portfolio. Some people think that their background in print design isn't relevant, but long as your portfolio is set up well, with pages to separate each skill, people love to see it – don't be scared to show all of your skills!"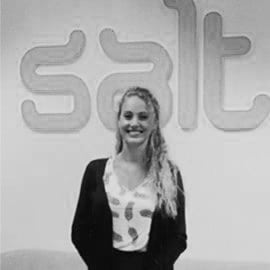 Lauren Clark – Australia
Look for a job when you're feeling strong
"I strongly recommend you attend Meetups. In NYC there are events every day of the week & a Hackathon every weekend. The choices are limitless. Thursday, Dec 7th for instance you can choose from (1) a highly participatory event at Civic Hall discussing ways to impact local gov't, (2) join 350+ at The Product Group hearing a talk from PM at Blink Health, or (3)multiple perspectives across industries on UX Research, hosted at XO Group. And for Hackathons (no joke, every weekend): https://nyhackathons.com/"
"Common mistakes you can avoid are: UX Designers too commonly look for a job when they feel at their weakest. They look for a place where they can have a larger design team, more buy-in from leadership, or where they can work directly with a more senior designer who can serve as their mentor."
"Especially in NYC, where there's a lot of long-established enterprises successful at what they do, undergoing a digital transformation, the work of UX is challenging. You're advocating for users, educating stakeholders, designing in collaboration with developers and product managers, moving past your own assumptions. It's tough, really tough!"
"You should not leave a role simply because it's hard. Leave because you've done what you needed to do and are ready to make a similar impact elsewhere. Leave because you've made so much headway on the product and had so much success, you're bored. Leave because you're ambitious and want to design a new product, want to mentor more designers, educate more stakeholders."
"If you need a mentor or need encouragement when the going gets tough, listen to a podcast, attend a meetup, or find answers online. Or go to a park, read a book, or meditate. Look for a job when you're feeling strong."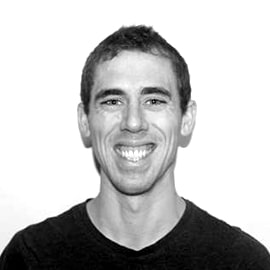 Jeffrey Coleman – USA
Creativeness is mandatory
"The one thing I would recommend is going back to basics. UX began in the creative department and should continue to be a creative discipline. In your portfolio, your work should showcase your originality and creativeness."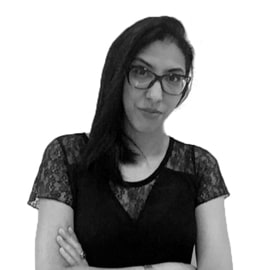 Sabrina Zaddam – Kuala Lumpur
Preparation is key
"The most important thing to have ready is your portfolio. This may sound obvious but times have changed with portfolios and many UXers have found they have had to take a break to recreate portfolios to secure the role they really want. So what's needed?
Three to five case studies across different industries. Include at least one native app and one project with a range of research.
Go all in. Include all aspects of the project, from brief to completion, highlight exactly what you did, including the environment i.e. was it an Agile, who did you collaborate with, what research did you do, did you manage stakeholders etc.
Don't just show the results. Take photos throughout, include these, show your work (as they used to say), show initial sketches through to final prototypes, build your story and take the viewer on your journey.
What did you learn? What makes this different to the original or competitor versions, why were you chosen to complete this piece of work.
Give them the full picture. Once you have included several in-depth projects, show some info about you. I.e. are you a keen photographer, or traveller, add an area so the reader feels they really get to know you, make them want to hire you before they have even spoken to you!
The portfolio used to be final results, now it needs a journey of its own, if you show this and constantly update this, you'll always receive opportunities!
David Pratley – London
Dubai is the place to be in 2018
"UX in our market is still very 'green'. Companies in Dubai are finally putting a big effort to hire UX candidates from Tier 1 markets. That's the best tip if you are coming from London, Amsterdam, and the US; Dubai is the place to be in 2018."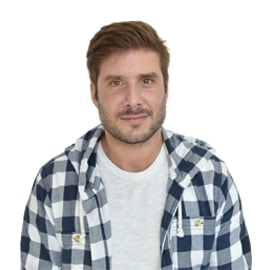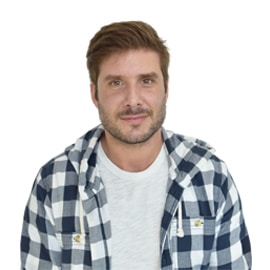 Francisco Costa – Dubai
Be a 'Complete Package'
"Hong Kong is an emerging market. Unlike the West, most companies here can't afford to hire three different people (a UX researcher, a UX Designer, and a UI designer) simply because there is not enough work for these three heads. That's why companies prefer one resource to cover all three roles. But UX design still remains the most important skills set.
More and more clients reach out looking for candidates who are brilliant in UX design, so to land a job in Hong Kong, focus on your UX design skills first and foremost. If you can handle UX design projects from start to the end on your own, you will automatically be in demand. Second, try and pick up (or polish) your User Interaction Design skills as well because this will make you a complete package for the employers!
Also, don't forget to be a part of the UX community, go to the events and meets ups. You can find multiple events on Eventbrite. Follow UX influencers and see what they are doing. Design events are a great place to learn about the latest trends and see what companies are doing in this field.
Lastly, make a web portfolio and keep it updated. There are multiple platforms out there which you can use to showcase your work. I can guide you with what's the best way to display your work so get in touch :)."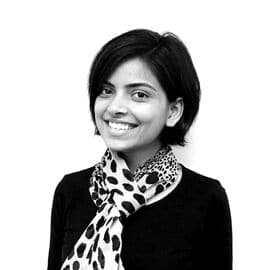 Somya Mathur – Hong Kong
Looking for your next step in UX? Reach out to the local experts above to find out about the opportunities in your region.