What do our Salties from around the world get up to on Christmas? Find out about some specific traditions in our office locations:
UK: Crackers, Crowns, and Mid-Day Dinner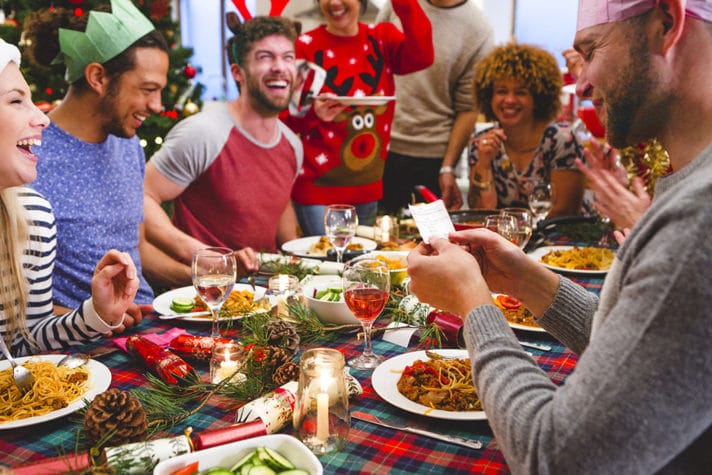 Christmas dinner is a roast turkey, goose or chicken and trimmings with sides like pigs in blankets, parsnips, Yorkshire Puddings, and lots of gravy. On the festive table, you will also find Christmas crackers – paper tubes with hidden treasures inside that you pop open with the person next to you, spilling out a joke to be read at the dinner table, a small trinket and a paper crown. Wear your crown because everyone is a king on Christmas!
USA: Old world, new world and a lot of lights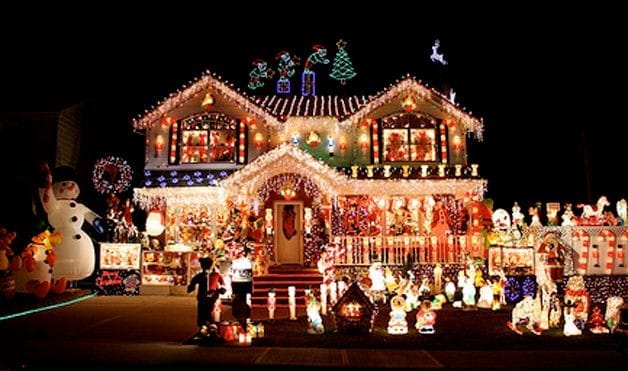 In the USA with its multi-cultural nature, many customs and traditional Christmas meals are similar to the UK, Europe or Mexico depending on the family's heritage, but often people have a turkey or ham with cranberry sauce for Christmas dinner. What everyone has in common is a love for festive decorations, from pop-corn strings to decorate the Christmas tree, to wrapping entire buildings in fairy lights, including statues of Santa Claus, Snowmen, and Reindeer. Christmas Carols are a tradition for Americans throughout the Christmas season, so watch out and sing along.
DUBAI: DIY Christmas in the desert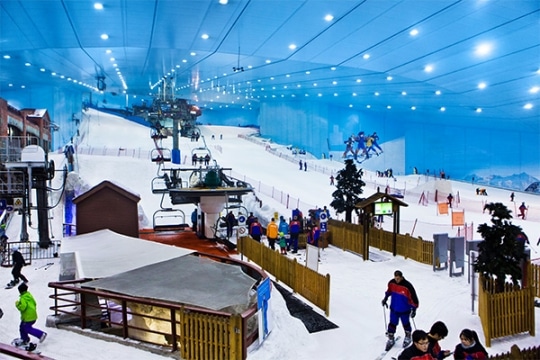 If you don't want to miss out on having a traditional Christmas whilst in Dubai, there are some ways of getting into the spirit: Decorate your home, prepare a traditional meal, make a hot chocolate and turn up the AC to freezing "winter" temperatures. Outside of your home you can see beautiful Christmas decorations in major hotels and malls, or visit Ski Dubai for some fun in the snow.
HONG KONG: Sing Daan Lou Yan and Winterfest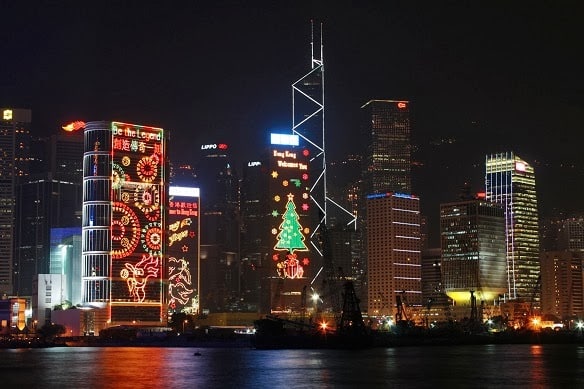 Chinese Christians and expats celebrate Christmas with similar traditions like other parts of the world: Church service, Christmas carols and markets, decorations and nativity scenes in public places and homes. You can even buy a Christmas tree in the city. A highlight is the Winterfest, a huge street fair that lasts until the new year.
AUSTRALIA: Summer, parades and ice cream
Christmas comes at the beginning of summer and many people no longer serve a classic hot roast dinner; however, the ties to the UK are still strong when it comes to traditions. Apart from competitions for the best Christmas decorations and lights displays, Carols by Candlelight services are a popular tradition, with local bands and choirs sometimes helping to perform the Christmas Carols and songs. As it is warm outside in Australia at Christmas time, the words to the Carols about snow and the cold winter are sometimes changed to special Australian lyrics which can be sung whilst families hit the beach for a festive barbecue with friends.
NEW ZEALAND: Jandals, Christmas trees and barbecues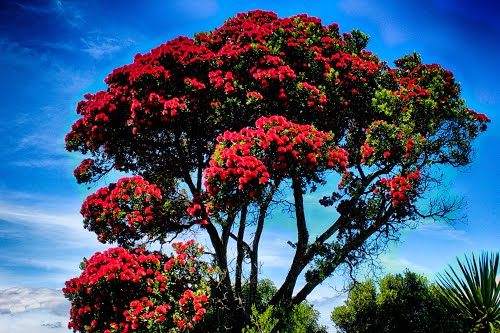 How about a Santa parade with decorated floats, bands and marching girls and then hit the beach for a Christmas barbeque? As it's summer in New Zealand during Christmas time, even Santa is often seen wearing 'jandals' (New Zealand sandals). Besides the usual Christmas tree, Kiwis also have their own special Christmas Tree, the Pōhutukawa which is often featured on Christmas cards.
MALAYSIA: Action in the malls and food for every taste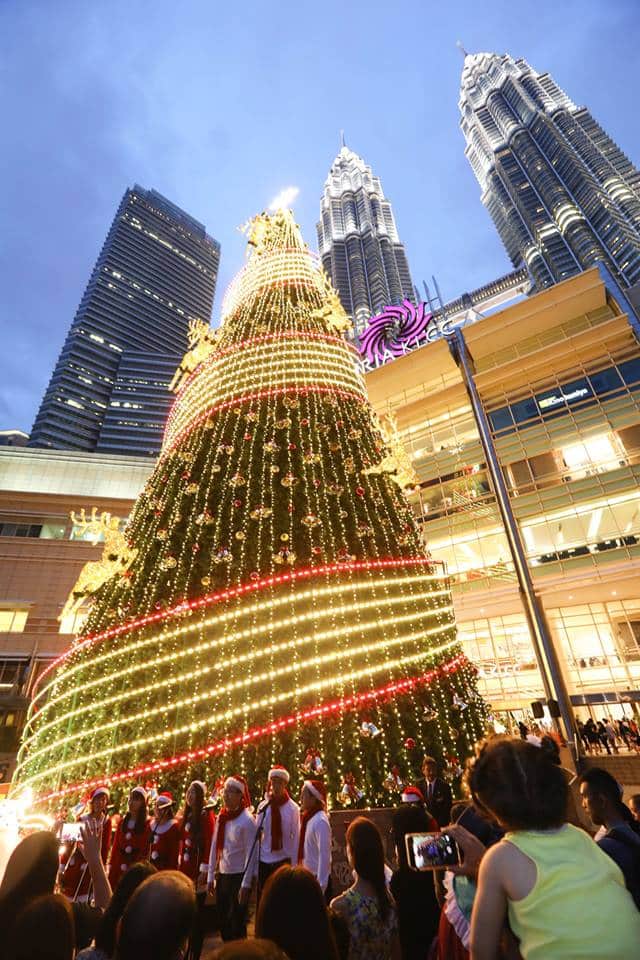 In the big malls of Kuala Lumpur, you can find Christmas decorations that get you into the mood, you can even buy imported Christmas trees in the capital. Food and spices for your traditional meal of choice can be sourced in markets and shops (i.e. buy gingerbread dough at IKEA) or you simply go to one of the big hotels for your Christmas meal. The best way to get into the spirit is to embrace the dark tropical nights, light candles and wash down that gingerbread with an iced tea.
SINGAPORE: Spicy turkey and Winter Wonderland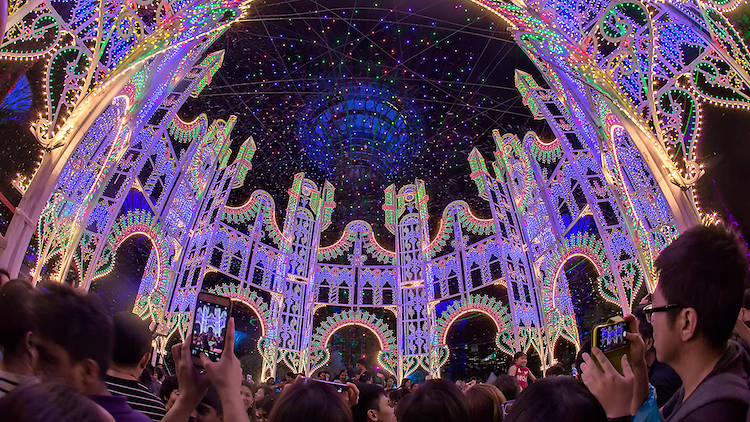 Christmas in Singapore is a big celebration that gives the locals another excuse to do what they love most: eat and shop. With people of different races and cultures living together on one island, things can get a little mixed up, but in a good way. When it comes to Christmas, traditional dishes like Turkey get a good dose of local flavour with Asian seasonings and herbs. Being the cosmopolitan city it is, you will find amazing Christmas markets, carolling sessions, and lots of Christmas-themed activities in December.
Credits: www.whychristmas.com, www.timeout.com, www.visitsingapore.com/festivals-events-singapore/cultural-festivals/christmas/
Images: pinterest.com, nanaimochamber.bc.ca/blog/page/3/, booking.skidxb.com/ski-dubai-experience-slope, ama.ab.ca/2015/10/26/throw-holiday-party-keep-guests-safe/, bonjourtravelandtours.com/index.php/product/hong-kong-christmas-promo-2017/
To shape your future with Salt, a leading digital recruitment agency, send your CV to enquiry@welovesalt.com or use our search to find jobs. You can also keep in the loop by following us on Facebook, Instagram and Twitter.