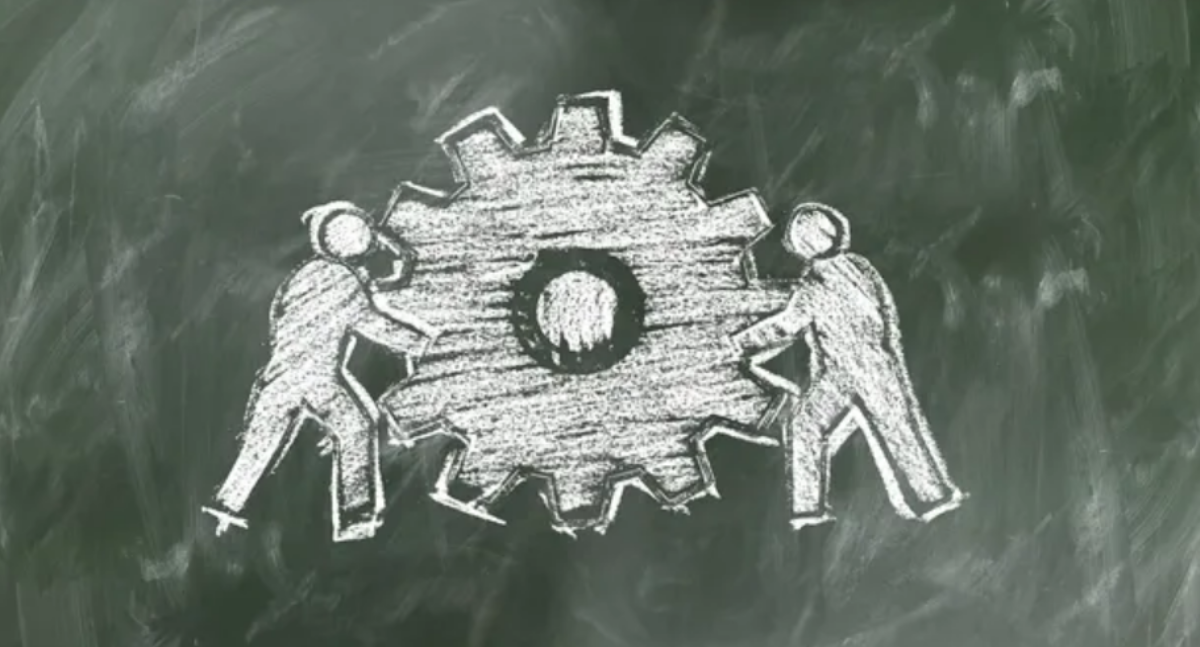 I recently celebrated my 1st year anniversary at Salt. It may not seem like much but it's been a lot more than I could have possibly imagined.
It was a year ago that I chose to move my career onto a new trajectory; a year ago that I recall staring anxiously down uncertainty lane before braving the pivot from PR to recruitment. That's one whole year of first experiences, pleasant and not so pleasant realisations (both equally enlightening) and above all, incredible lessons learned.
So this week, I thought I'd take the opportunity to discuss some of those key learning points that relate to my current role, specifically the candidate-recruiter relationship in the hiring process. You'll notice that they all point to one very important quality, and that's honesty.
And come next week, I intend to break it down further in Part 2 of my honesty mini-series (stay tuned!).
I've come to realise that it isn't always easy being a candidate in the job search process and some of you may be wondering how best to work with a recruiter to approach your next career move. 
We've all been there, even recruiters and hiring managers themselves, and we know just how complex and tedious the process can be. There is often the hesitation around how much you should share with a recruiter or what that information might be used for.
Perhaps we'll start with the fundamentals.
Good relationships are built on trust
Let's face it, the candidate and recruiter relationship can be a tricky one! Whether you're actively looking out or just passively exploring, you want to make a good impression but you're also wary about sharing too much or revealing anything that could potentially sink your chances.
Recruiters get it. Trust isn't built overnight and a degree of reservation is expected at first. However, if you choose to move forward, it is absolutely crucial that you're honest and upfront about your plans from the get-go, and that your communication lines are kept open throughout the process. Putting your best self forward doesn't mean you should put up a front or withhold information that is really only needed to help you.
Also, bear in mind that your interaction with a recruiter doesn't necessarily have to be for any immediate positions. A good way to cultivate the relationship is to keep the conversations going. Now I don't mean that in a creepy stalker kind of way, but rather for future planning, general advice on the market or simply a network build for when the need arises. 
Help them help you
When your recruiter agrees to represent you for a role, it's not just a CV that they put forward to their client (your prospective employer). A piece of their reputation goes along with it too. It's often a leap of faith, and while they're happy doing the legwork for you, it's a team effort and they'd rather their candidates be honest than impressive.
Help your recruiter understand your current situation, the motivation for change, any deal-breakers, salary expectations etc. so that they could help you anticipate and prepare for any questions from the client. Believe it or not, recruiters have your best interest at heart and that's the way it has to be in order for the relationship to work.
The last thing you want is a misrepresentation or a hiring manager questioning your integrity, especially in a tight-knit market. So the more you tell your recruiter (and I'm not telling you to divulge your intimate secrets here), the better they can help, represent or even defend you.
Get to know the process
If you've been contacted by a recruiter, it's very likely that your profile has caught their interest. It could be for a current vacancy or just an introductory call to get to know you. Don't forget that it's also your chance to get to know them; what they do, for which company and whether for a specific market (for example, I manage the vertical for PR/comms/social media and recruit primarily for these sectors). Never assume that all recruiters work in the same way.
I should probably also clarify here that there are two types of recruiters: internal (in-house) and external (agency search partners like us). If your recruiter falls into the latter category, which has been my focus for this article, then you're both likely to be motivated by the same ultimate goal: to get you hired. So, assuming you meet the criteria, they're likely to be on your side! You get the job you want, they get paid by the client and everyone's happy.
The recruitment process is a long drawn out affair often involving several people, layers and functions, and depending on who the client is, many recruiters are guided by a brief and likely bound by certain terms, e.g. the kind that may restrict them from immediately sharing company specifics. Have patience in the process and if you've been qualified as a strong potential, you can be sure that a good recruiter will lay it all out there for you.
Okay, so we've set the scene! Next week we'll take it a step further into some of the things you should (absolutely must) share with your recruiter before they represent you for a role.
Until then, my line's open if you're keen to know more about recruitment or what we do here at Salt.