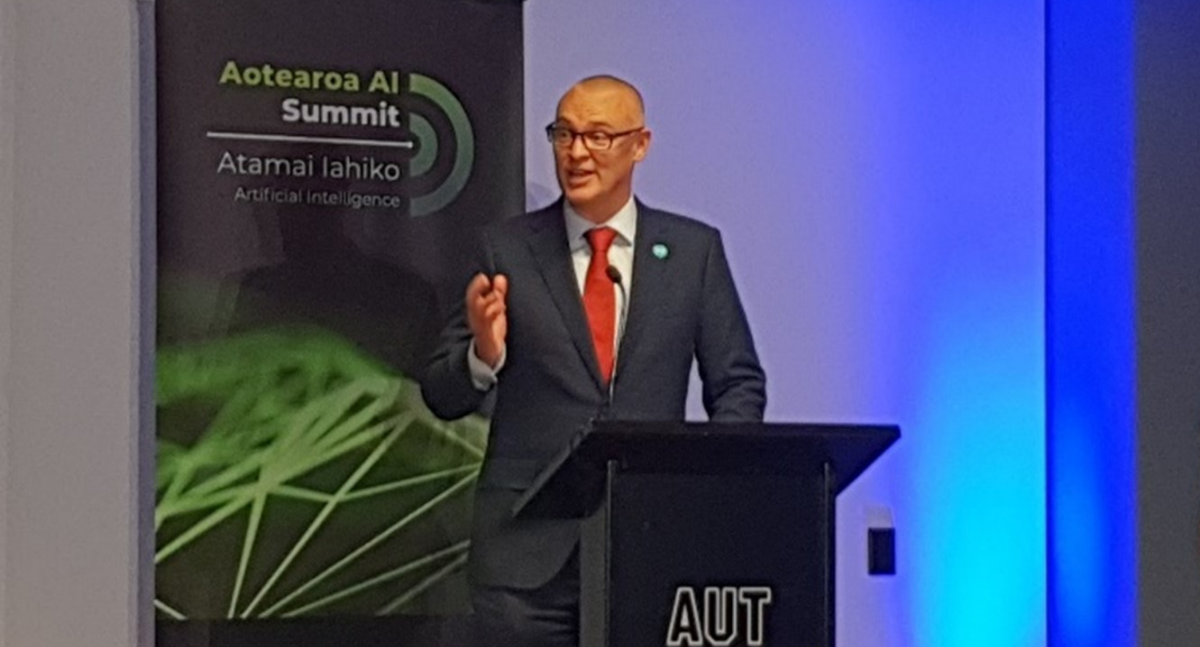 Salt's Consultant Rich Jee from our Auckland office shares his key takeaways from the Aotearoa AI Summit on Wednesday, 12th May.
The AI Forum's Aotearoa AI Summit that I attended last Wednesday at the AUT Conference Centre was awesome! I'm used to going to conferences, summits, and the like, and sitting there listening to speakers chat at me about one thing or another, which of course is usually very interesting, but this just had a bit more of a buzz. New Zealand is looking to the future and it genuinely felt that ideas discussed that day would have an impact on what that could and should look like.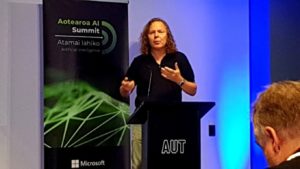 Granted, I'm not coming from a highly technical or statistical background, so one might pose the question as to why I was there in the first place. I am a recruiter, I recruit very smart people for jobs I couldn't even dream of being able to contemplate doing, that are genuinely changing the world and the way we live in it. I can't claim to understand the intricacies of different algorithms and models, but I enjoy understanding the wider view of AI (artificial intelligence) in a practical sense, how it can help us further our common goals and improve life as we know it.
I was initially a bit hesitant to put my name down for round table discussions focusing on key digital areas when I found out that these insights would be fed back to Minister David Clarke and others to aid in the forming of NZ's overall Digital and AI Strategy. However, throughout the day there was a recurring theme of sharing and inclusion. AI is a tool for progression, and we are all on the journey together. It affects all of us and these aren't just questions that should be presented to AI experts at a summit, it is a national and even global conversation.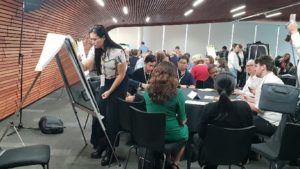 This was highlighted so well through the 'Engaging with Māori' talk where the panellists gave an outstanding overview of how the Māori culture is an excellent example of cooperation, openness and trust. That we can lead from behind — we don't have to be the first one in, but making sure that everyone is moving together, cohesively towards the same common goal.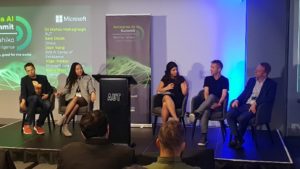 I've been asked many times today, 'How was that summit you went to yesterday?' 'What were your main takeaways?' and it's got me thinking… So here, in a nutshell, are my learnings:
COVID-19 expedited digital change. We are past digital transformation, we are in the digital now era, and if you're not, you're being left behind.
A New Zealand AI Strategy is so important to harness the full social and economic benefits. Our focuses may be slightly different to even our closest friends, but in the end, we are all working towards the same future where AI enhances our lives.
There has to be more collaboration and support between academia, private and government organisations to drive the development of AI, and this convergence will propel the digital economy. AI has both technological and non-technological opportunities in the vicinity of NZ$46 billion in non-tech industries in New Zealand alone.
We should be open to and learn from each other's cultures, take what makes us unique and apply it to the Digital and AI Strategy through conversation, transparency and trust as a medium.
We have to highlight more positive case studies where AI has been part of a solution. We must build trust around AI.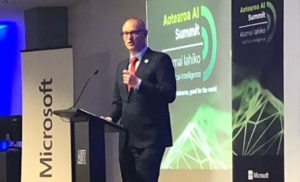 I'll leave you with some thoughts from Dr Craig Jones on that last point, which can only ring true; "More positive stories, like the ones being told here today are required, the robots are not taking our jobs, but AI is making positive difference in our lives".
Thank you so much to the AI Forum NZ and all who helped organised.

---
Are you an employer who needs some help with hiring digital talent? Visit our Employer page to submit a short brief and we'll be in touch shortly.
Looking for a new job? Check out our current opportunities on our job page.