At Salt, our purpose is simple: "Creating Futures" for our candidates, clients, and team members. But for us, Corporate Social Responsibility (CSR) is more than just a checkbox. In 2022, we began our initiative called "Educating Futures." This focus on education, spanning the globe, seeks to positively impact the lives of job seekers through educational programs and lifelong learning.
Our team in Australia has embraced our passion to support the future of the workforce. The organisations Salt works with throughout Australia make a significant difference in the lives of many young professionals. We are immensely proud of our collaboration with them on this transformative journey and are committed to inspiring and empowering the next generation of leaders alongside them. But we want to say a huge thank you for everything you do.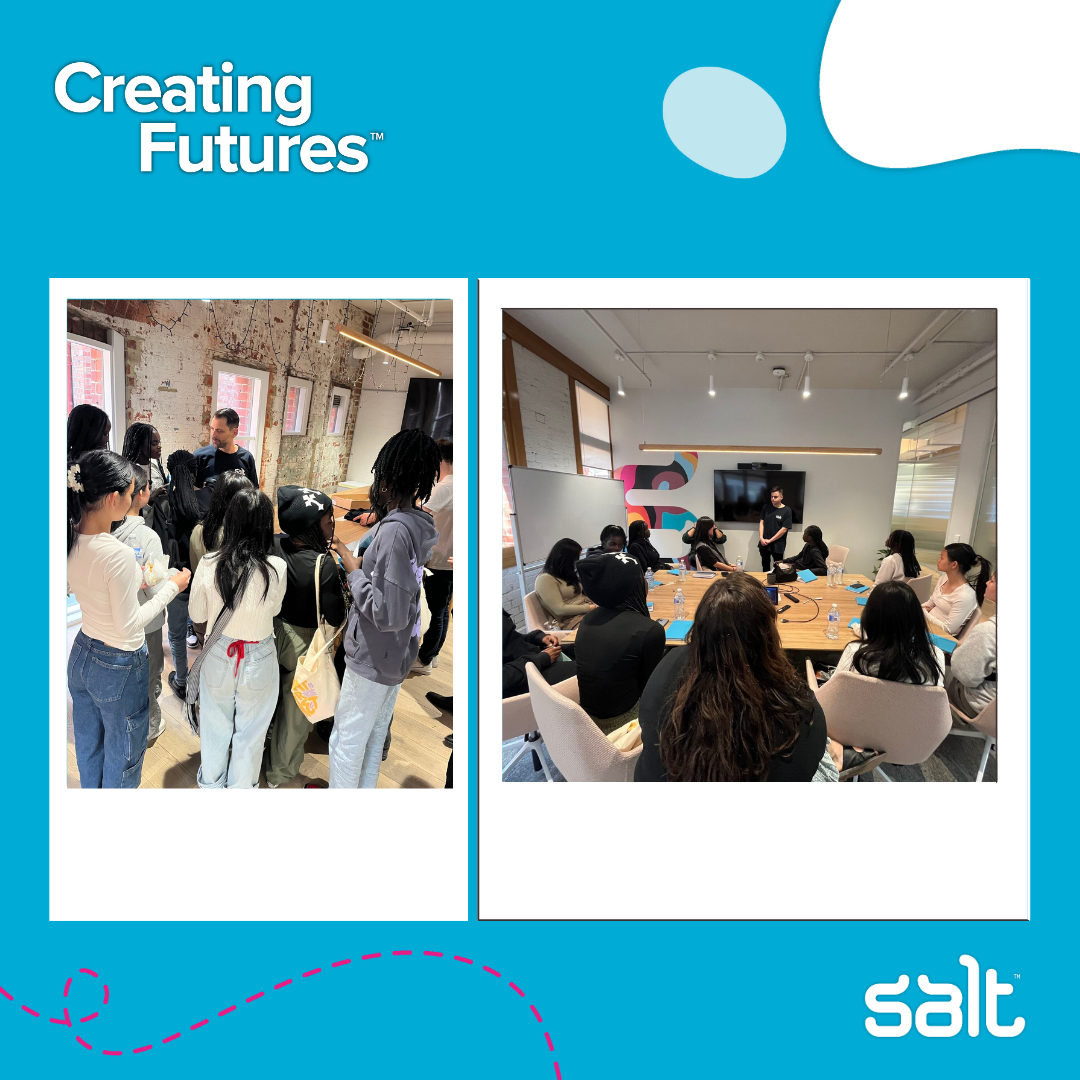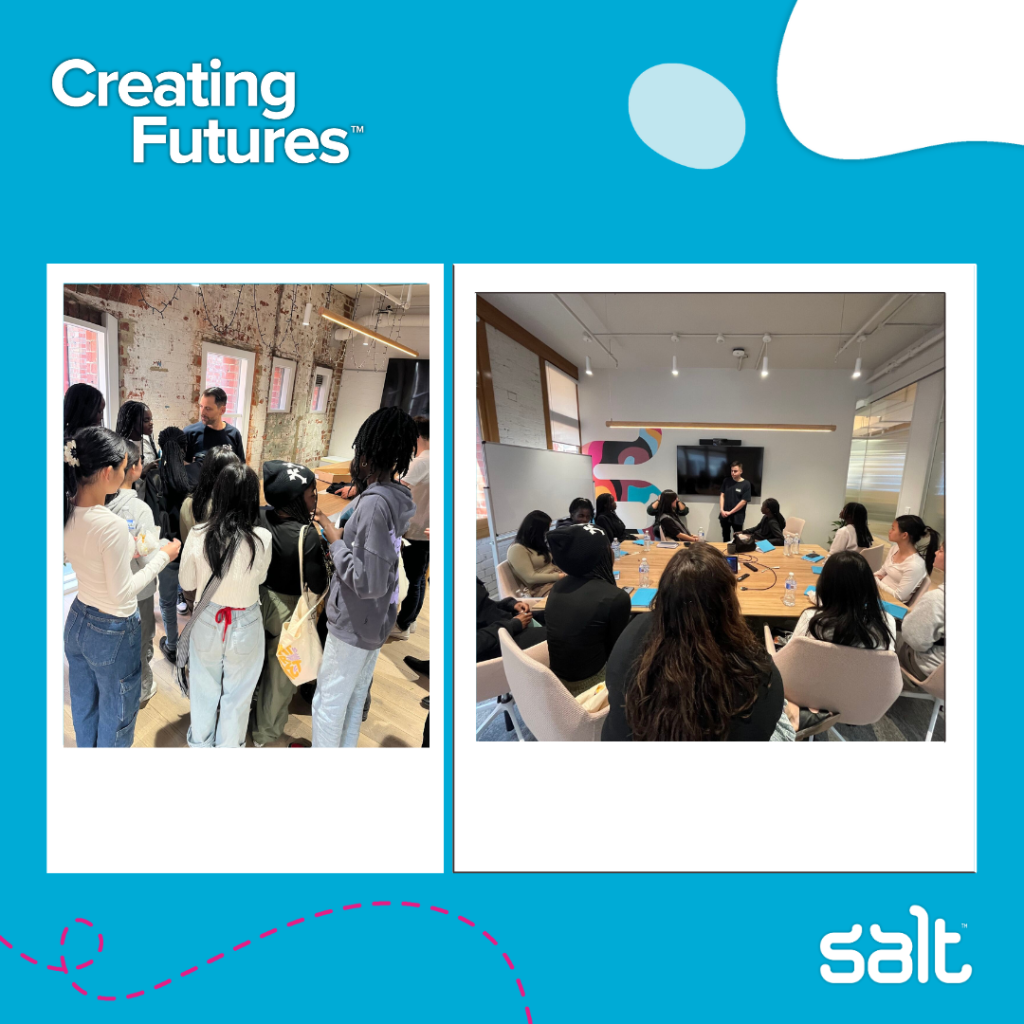 Working with not-for-profits for multicultural support in our Melbourne Community
Salt's Sara Chehrenegar, Senior Consultant, HR & Business Operations, leads the youth division of a not-for-profit organisation that provides essential support and a unified voice for multicultural communities in Melbourne (Victoria). Through Sara's efforts, Salt Australia has assisted many young individuals from refugee backgrounds in entering the local job market.
"Empowering youth to be agents of change in society, whether in their schools, communities and/or workplaces. Continuously fostering growth and encouraging the young people to find and share their talents and gifts."– Sara Chehrenegar, Senior Consultant, HR & Business Operations, Salt Australia
Salt's expert consultants, Leigh Petridis, Director, Technology, Dave Morgan, Associate Director, and Anna Cavasinni, Senior Consultant, Sales, were privileged to conduct a workshop for a group of talented young individuals from a sports academy in Melbourne during a careers expo. Helping with crucial job-seeking skills, including interviewing techniques, CV writing, job search practices, and instilling confidence.
"When I went to Melbourne to see Salt Recruitment for the careers expo, I learned how to make a good CV that will help catch the attention of employers as well as the do's and don'ts of a good and a bad resume. Through my experience, I will be able to use the advice given to make a good CV for my future employment. I had a fun day at the careers expo and really enjoyed my time with the Salt crew as they were very welcoming and fun to hang out with." – Participant at the Melbourne workshop
Supporting High School students in Sydney
Our Educating Futures initiative has also expanded to Sydney, where our consultants have partnered with local high schools to support students entering the workforce. Emma Hegarty, Senior Consultant, Marketing, has been running coaching sessions to provide valuable insights on professional CV structures, interview techniques, personal branding, and aligning interests and passions with your career.
The coaching sessions start with an in-depth session on creating impressive CVs. Students learn how to showcase their skills and experiences to stand out, thanks to the expert guidance of the team. Leaving them with CVs to showcase their skills and are ready for the market.
Alongside polishing CVs, the team shared our recruitment expertise on interview techniques. It can be a daunting experience for many, and our team provided the group with the confidence and skills necessary to ace any job interview, making the process less intimidating and more manageable.
These open forum sessions are really insightful and allow them to ask many career-based questions, which sometimes they may not get to ask about when they are at school.
Our commitment to supporting migrant and youth job seekers as they enter the workforce is at the core of our values, and we are proud to provide a platform that gives back to our local communities.
The possibilities are truly endless when you are in charge of creating your own future! And Salt is there to support you!