Team Salt showed their gracious spirit last Friday by participating in the Big London Night Walk organised by the Big Issue Foundation. The charity walk raised more than £70,000 to support big issue vendors with vital services that contribute to a better future.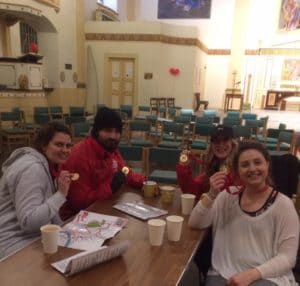 Salt, an award-winning Digital Recruitment Agency was represented by 6 members of staff including CEO Elliot Dell, and his wife Serena who set off from the walk's starting point in central London at St John's Church, Waterloo.
Salt superstars included Emily Peacock, Nick Gill, Jennifer Taylor, Amy Willis, Lauren Chamberlain and her boyfriend Sam James. They arrived at the location around 8pm and embarked on the 12.5-mile journey half an hour later. The team completed the walk at 01.15 am to a great scene of jubilation.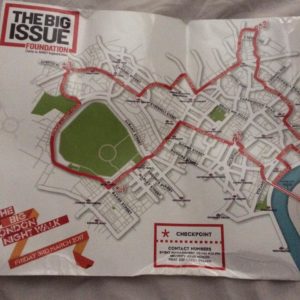 Team Salt spent most of the time with the "fast walkers" which included 200 participants, passing through iconic London locations including King's Cross, Camden, St James's Park and Regents Park. There was an inspirational gentleman who shared his stories about his annual London to Dover walks.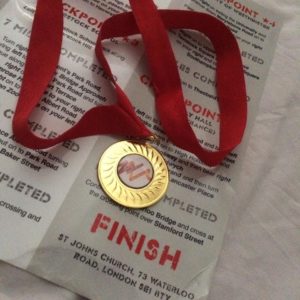 Stephen Robertson, CEO of The Big Issue wished everyone good luck and gave a special mention to Salt prior to the start of the walk. The atmosphere around demonstrated the community spirit of London. The volunteers did a magnificent job throughout the night to ensure the whole event was running smoothly. There were regular pit stops along the way for the participants to refresh and rest with hot drinks and food provided all the time.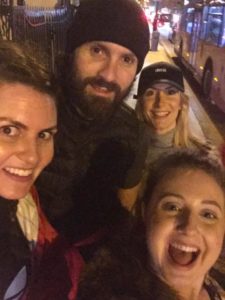 Perhaps the most notable part of the day is meeting the legendary street cat named Bob who stole the show and received massive coverage across social media. The cat simply stole the show as usual.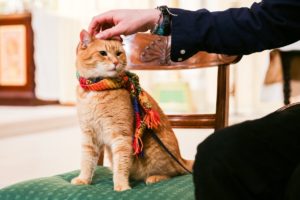 The running total on the Salt Fundraising Page has reach almost £230. You can still support by donating via text! Text 'Walk11£3' to 70070 to donate £3.
To recap, Team Salt were:
Elliot Dell & wife Serena
Emily Peacock
Jennifer Taylor
Lauren Chamberlain & boyfriend Sam
Amy Willis
Nick Gill