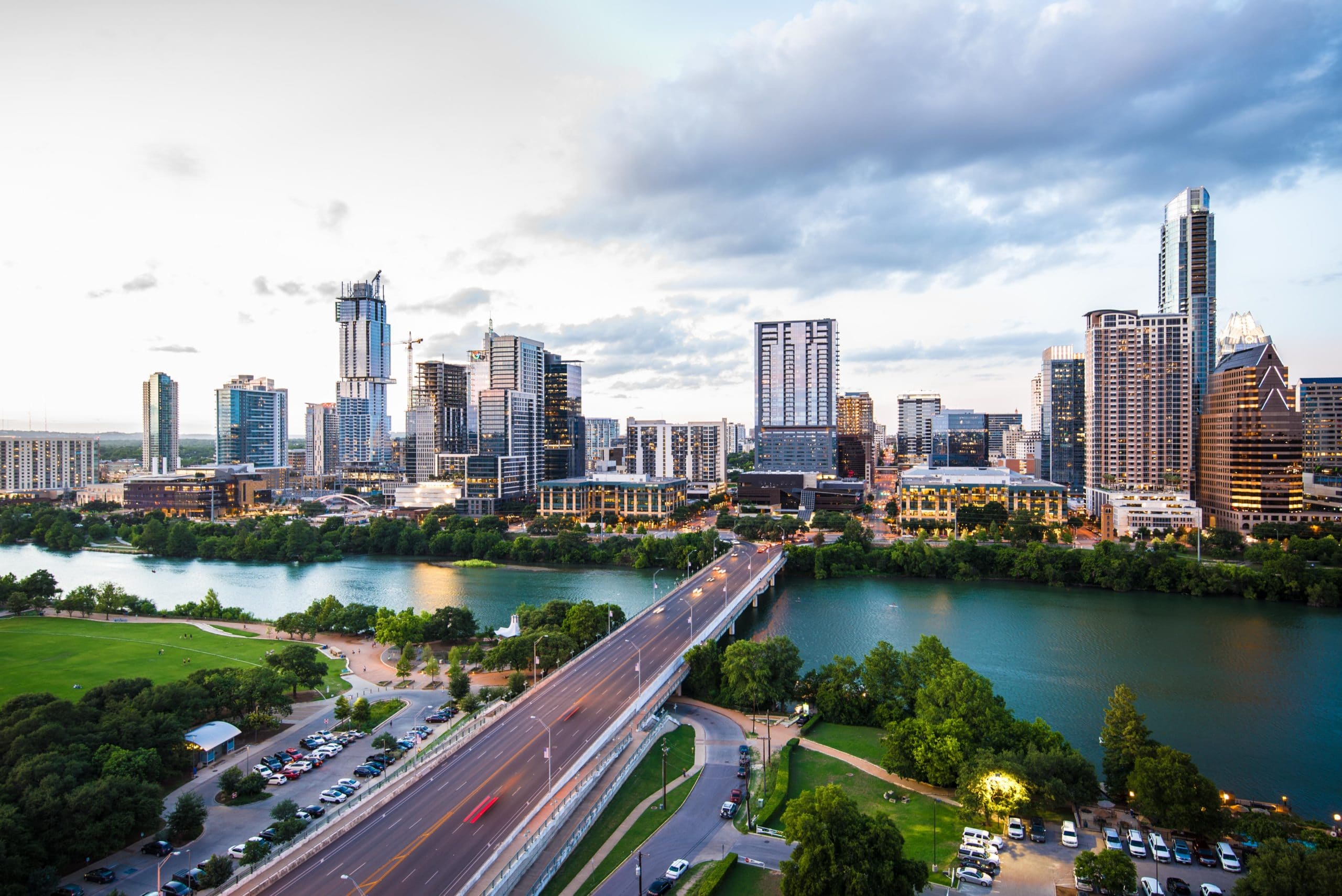 Austin is the state capital of Texas, one of the USA's sunniest cities, and home to Salt's newest office! Austin is often voted as one of the top places to visit in America, so we thought we'd share just four reasons why we think Austin is a great place to live and work.
Fast-growing technology hub
Austin has recently been nicknamed Silicon Hills after becoming a hub for technology, start-ups and innovation. There are around 6,500 start-ups and tech companies based here. There are lots of opportunities for your career in tech!
Dell was founded in Austin in 1984 whilst Michael Dell was at the University of Texas and helped kick off the city's technology boom. Google and Oracle have opened offices downtown, Apple is creating a $1 billion campus with the capacity for 15,000 employees – making it the largest private employer in Austin, and Facebook are also planning a hiring surge here.
What's the market like right now?
Salt's Bea Casey, Business Development Director says: "Austin is a city which has seen exponential growth and the pandemic hasn't slowed this down, as people within tech hubs such as San Francisco and New York are now looking for a new way of living. Austin has the perfect combination of a great quality of life without compromise on business or career opportunity."
An exciting start-up culture
Austin ranked no.4 in the 2019 Best Large Cities to Start a Business report and Austin's home state Texas took the top spot in a study of the best states for female entrepreneurs.
Companies such as dating app Bumble started here – and has now grown into a $1 billion company, with over 55 million users in just four years. Austin is also home of South by Southwest (SXSW) which was originally an indie music gathering and has now transformed into one of the world's most trendsetting technology festivals.
Named best city three years in a row
Don't just take our word for it – for three years, Austin has been named the best city in America, by the US News & World Report. The list evaluates the USA's 125 metropolitan areas based on affordability, job prospects and quality of life.
Salt's Bea Casey adds, "There is a reason why Austin is continually voted the number one place to live in America! The nature surrounding the city is beautiful and within a short drive you can leave the city metropolis and spend time at beauty spots such as Lake Travis. There are also a lot of dogs, it's impossible to live here without getting a pooch – speaking from experience!"
Always something to do
Austin is renowned for its food from BBQ to breakfast tacos, food trucks or fancy restaurants. The city is also called the "live music capital of the world" as Austin has more live music venues per capita than anywhere else.
It's also a great place to be active with more than 300 parks with 30 miles of trails open to runners, walkers and cyclists. There's everything from hiking to water skiing!
Best place to eat?
According to Bea, "It would be tricky to pick one! There is a diverse food offering, although there are officially no Michelin stars in Texas a lot of restaurants deserve them. For anyone visiting Austin for the first time, I would suggest a restaurant such as the Lonesome Dove, which offers gamey food and rattlesnake sausage (if you're brave enough to try it!)"  
To shape your future with Salt, a leading digital recruitment agency, send your CV to enquiry@welovesalt.com or use our search to find jobs in Austin. You can also keep in the loop by following us on Facebook, Instagram and Twitter.
Growing your team? Email Bea Casey, Business Development Director, to schedule a meeting or submit your brief on our website and we'll be in touch.