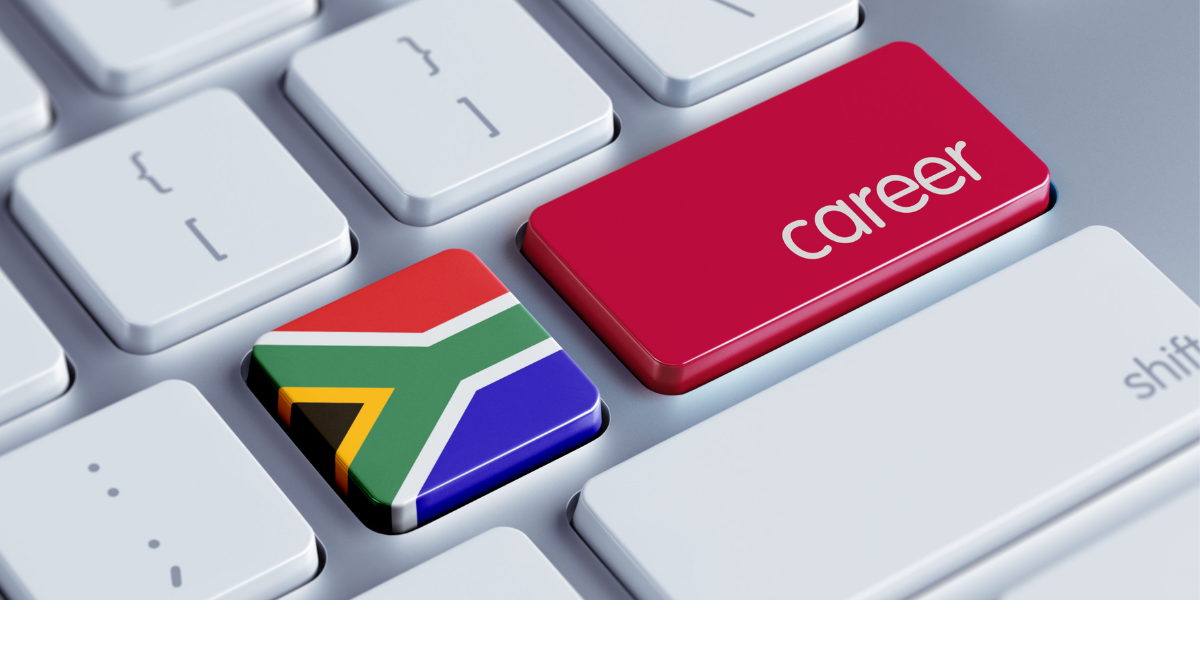 In South Africa, both as a job-seeker and a potential employee, it can be challenging to know precisely what you should look out for when working with a recruitment agency. With our growing economy, there are so many people advertising and seeking jobs that it can become challenging to differentiate the genuine opportunities and candidates from those who aren't. 
To find the right job or the right candidate for your vacancy, it's tempting to turn to a recruitment agency to filter the process. Even so, with the sheer number of recruitment agencies popping up, it's necessary to question their legitimacy. You may find yourself asking the question, "How do I know if a recruitment agency is legitimate?" Or even, "As a business owner, what should I expect from a recruitment agency?". Having a little more knowledge about recruitment agencies and how to find one that will genuinely help you as a job seeker or employer.
What is a recruitment agency?
A recruitment agency is a company that knows how to put the right people in the right job. When a company is looking for a new candidate, they'll reach out to an agency with a job description. That agency will then use their knowledge of candidate searching, job posting, and human resources management to find candidates that may be right for that vacancy. They'll help the company with the application, CV screening, and interview process of these candidates. If a recruitment agency finds and places someone in a job, the company will pay them for it. Think of recruitment agencies as the person who brings you to a party and introduces you to the people you might like.
Why should I consider recruitment agencies?
Imagine if instead of looking for jobs, jobs looked for you? Rather than consistently sending out CVS to companies that post positions publicly, you could try recruitment agencies. Employers get flooded with thousands of potential employees through their public posts, and it's likely your CV will get lost in there, even if you're perfect for the job. Instead, you could enter your skills and interests onto a database, and a representative who believes in what you have to offer will find you and tell you about potential work. You could let the work come to you, rather than taking a chance against thousands of other people. 
As an employer, your job seeking process is no longer as simple as posting an advert in a newspaper either. Public postings need to be widely distributed for less specialised jobs, but your applications need to be filtered; otherwise, you'd be swamped. 
For more technical or executive-level vacancies, you need to actively reach out to people in your field to advertise that position. A professional recruitment agency will streamline those processes for you and present you with a pool of viable candidates that would have been unavailable to you without specialised recruitment strategies. 
As a candidate, what should I look out for in a professional recruitment agency?
You recognise the businesses they've worked with
Firstly, you need to check out a recruitment agency's online presence. If they don't seem to have an extensive database of job seekers or client testimonials, they might be a waste of your time. Similarly, suppose the recruitment agency you're looking at specialises in industries far outside of your personal experience or passion. In that case, they probably won't be able to place you in a job you want. 
They don't charge a joining fee
As a job candidate, YOU are the valuable commodity here. Legitimate recruitment agencies make money through successful job placement, not through charging a fee to sign up job seekers. If the agency tries to make you pay to sign up, they don't have the motivation to place you in a job. You should find another recruitment company. 
They're specific about job requirements
If an agency you have signed up to is contacting you about jobs that are way out of your qualification range or far away from what you're interested in, stay away. They're not screening their candidates properly before presenting them to employers, so they're probably not making many successful placements. Successful recruitment agencies will reach out to you with jobs that you could viably apply for and get. 
They request a LOT of information
To find the perfect position for you, a recruitment agency needs to know precisely what you're qualified for and interested in. If they just ask for your name and age, they don't know enough about you to send the suitable vacancies your way. Don't be surprised if a legitimate recruitment agency takes some effort to sign up to. It will benefit you in the long run by sending you to jobs you'll like!
As an employer, what should I look out for in a professional recruitment agency?
They differentiate between specialised vs general recruitment strategies
Every position requires a different recruitment strategy or recruitment campaign. For instance, the recruitment strategy for 20 call centre agents would differ from recruiting a Laboratory Technician to work on a specific type of microscope. If you're hiring a recruitment agency, take a look at the scale and specialisation level of their previous placements before you hand over a vacancy. 
They don't show you too many people
Though more may seem better in the first steps of candidate screening, you need to keep an eye on that number. If a recruitment agency floods you with quantity over quality, it may be an indication that they're overloading you with options to increase their chances of making a placement. A professional recruitment agency will provide you with fewer, more qualified candidates that meet your hiring criteria. This indicates a more stringent and valuable screening process. 
They correspond with your candidates every step of the way
A recruitment agency that's not preparing your potential candidates before an interview or letting them know they haven't been successful afterwards is setting you up for failure and them up for disappointment. If your application process isn't well facilitated, it reflects poorly on you. Regardless of eventual placement, a professional recruitment agency will keep your potential candidates informed. 
How to reach out to a recruiting agency?
You could search the recruitment agencies in your area, find testimonials and rely on word of mouth. You could work with us here at Salt, with offices in Cape Town and Johannesburg and thousands of placements worldwide. Join our database today to connect to employers and employees that fit with you.
Salt is a leading digital recruitment agency with offices in Johannesburg, Amsterdam, Auckland, Austin, Brussels, Cape Town, Dubai, Hong Kong, Kuala Lumpur, London, Melbourne, New York, Singapore, and Sydney.
We specialise in placing candidates in Consulting, Creative, HR, Marketing, Sales, and Technology roles across the digital industry. Salt can help you find the right person for the job. If you're interested in hearing about how select your location below: