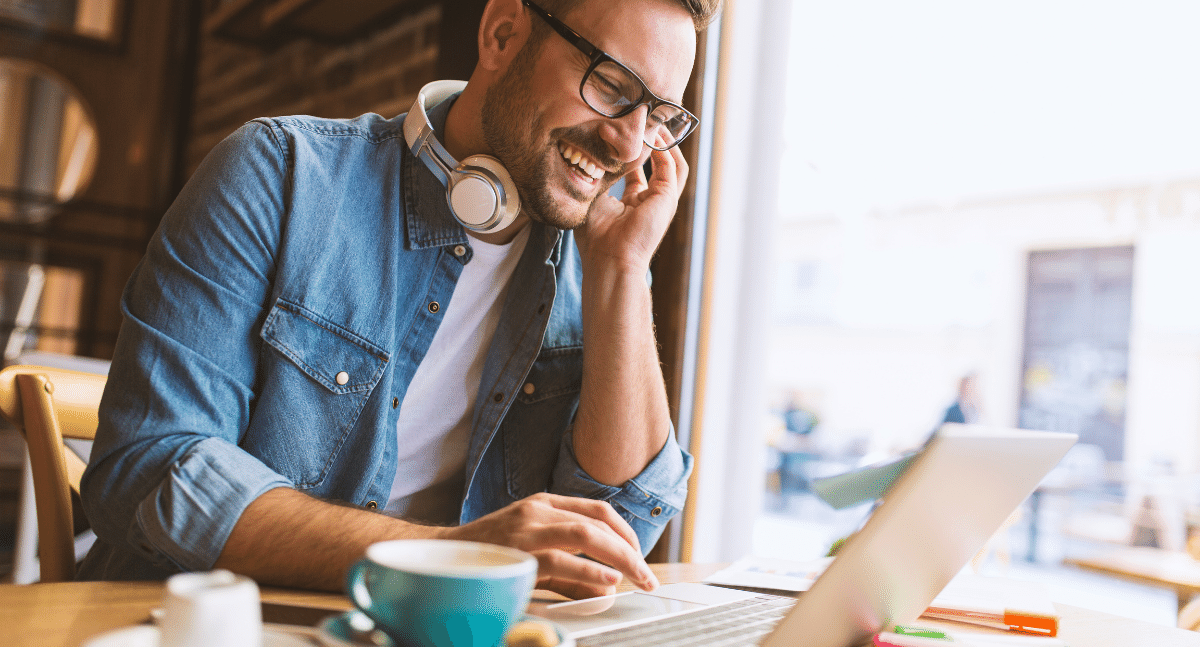 Over the last half a decade, work structures have drastically changed and expanded beyond the traditional nine-to-five, five-day-a-week job. More people are looking for greater flexibility in hours and location and the turn of the century has seen a rise in the prevalence of contract work.
Contract workers, or freelancers, are independent professionals who work on fixed-term contracts with an employer to complete a particular project. As of 2020, over 36% of the workforce in the United States of America identify as self-employed to some degree, either as an entirely independent contractor or as permanently employed with a supplementary source of separate income. But what is a contractor? What are the benefits of freelance and contract work? How do these compare to the benefits of a permanent position?
In this article, we'll answer those questions and hopefully help you decide which will suit you best.
What is a contractor?
A contractor is an individual who works on a fixed-term basis to lend their skills and expertise to businesses with a specific need for them. The companies do not permanently employ these freelancers and are typically contracted to complete projects in a certain timeframe (which can be extended).
A contract worker may work for hundreds of different organisations throughout their career or have a small roster of reliable clients that trust their services and use them regularly. The primary differentiating factor between a contractor and a permanent employee is that they choose when they work and what work they do. Most freelancers will cite the freedom to choose what they work on as one of the most desirable aspects of their chosen work structure. However, the flip side of this is that the contractor needs to source a steady stream of clients and projects to stay financially afloat. A permanent worker is guaranteed a consistent workload and monthly salary, whereas a contractor needs to develop strategies to ensure that they're consistently landing new work.
What are the benefits of contract work?
Contract workers can keep experimenting and learning
Contract workers are not permanently bound to the tasks allocated to them by a single organisation. This form of flexible freelancing lends itself to the curious mind, especially in technological and creative fields. When a contract worker opens themselves up to work for a wide variety of clients, each client will be looking for something different. This results in a working environment filled with endless variety and skill-building. Contract workers often learn the most valuable skills of their trade on jobs from the other professionals they've been tasked to work alongside. There's never a dull moment for a freelancer who is committed to choosing varied and exciting projects. Another benefit to deciding to work for such a variety of companies is the impressive portfolio it generates. A contract worker presenting themselves to a potential new employer will significantly benefit from a wide-ranging project resume.
Contract work is incredibly flexible
Though workplace flexibility in permanent positions is now more prevalent than ever, being a contract worker gives you the ultimate flexibility in deciding your work schedule. If a freelancer plans their project schedule carefully, they can work where and when they choose to. It can be argued after the pandemic that even permanent jobs don't offer job security and with freelancing you are able to work on multiple projects and add different income streams too. Compared to permanent employees, full-time contract workers are three times as likely to say they have control over where they work and when they do it. Another upside to contract work is that many people who choose this work structure do their contract work from home. The ability to work from home may be the deciding factor in an individual's choice to become an independent contractor.
The pay is better
According to the 2020 Freelance Forward report, 75% of contract workers earn the same as or more than they were making when they were employed in a permanent position. The same report indicates that independent contractors see a steady rise in the number of opportunities and high-paying freelance job contracts they're being offered. Some of the pay disparity between contract work and permanent work can be attributed to the fact that contract workers do not receive the same benefits as permanent workers, such as healthcare and retirement funds. However, the flexible nature of contract work allows the freelancer to extend their production capacity to their personal limits. If a contract worker is motivated to seek clients and keep busy continually, their pay could far surpass that of somebody with a similar skill level in a permanent position.
When would permanent employment be a better option?
If the primary concern in your professional life is job security, freelancing is probably not for you. No matter how advanced your skills may be, there is no assurance that you will land clients consistently as a contract worker. You can check out this article with our top tips on how to stand out as a contractor or freelancer.
Some people thrive on structure and teamwork. As a contract worker, it's unlikely that you will be working with the same team for very long, if you're working with a team at all. It's challenging to establish camaraderie or a set routine when your working circumstances vary widely from project to project.
Whether you choose to pursue a career as a freelancer or find yourself a permanent position in a company that fits your needs, Salt is here to help. We offer professional digital recruitment services to help you make your move and share your skills on a freelance or full-time basis. Please find out how we help connect people with fulfilling work here, or jump right in and add your information to our database today!