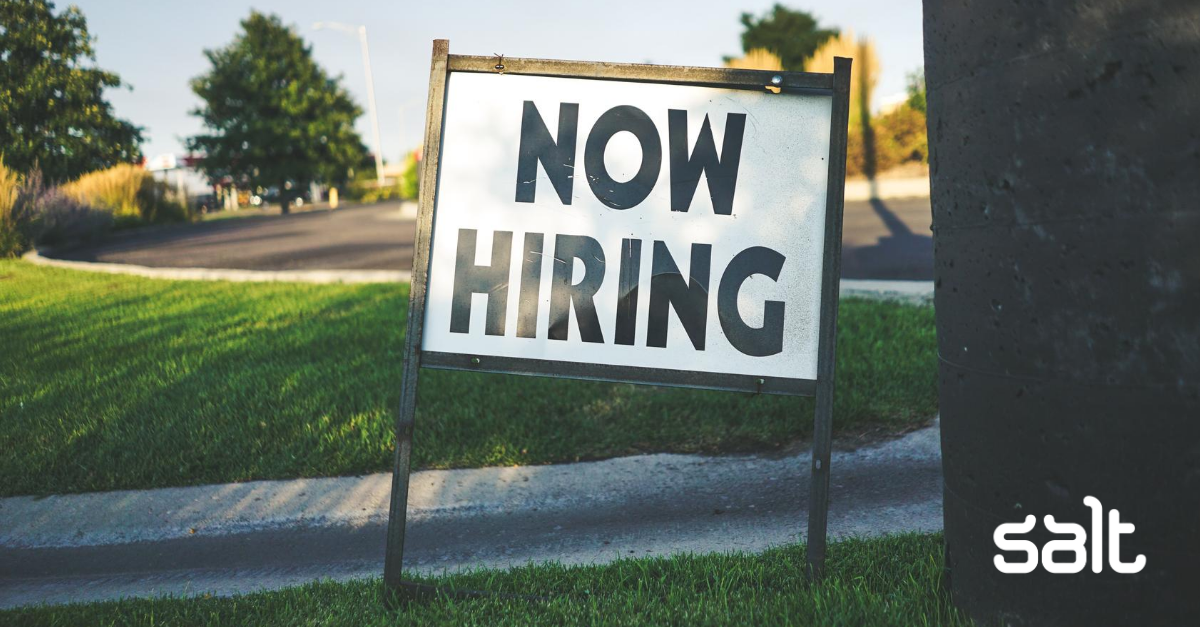 Searching for top talent in a digitally driven job market is no small challenge and gaining exposure to the right candidates is even more difficult.
It takes a comprehensive recruiting strategy that cracks the code of online hiring to find the relevant talent that aligns with company goals. If used correctly, technology makes a major impact on reducing time-to-hire and improves the efficiency of an overall screening process. It also acts as a great marketing tool to stand out against competitors. Below are insights into ways a company can stand out in a digital job market and find the right candidates for their organization.
Develop a Clear Digital Hiring Strategy
A recent study found that 79% of job seekers used online resources during their job search. Because of its extensive reach, high candidate engagement, greater efficiency, and improved ROI (more skilled workers in a shorter period of time), it's clear digital recruiting is a necessity to fill skills gaps within an organization.
Employers looking to fill roles at their organization can find ideal candidates online by implementing a digital process within their company that outlines recruiting process from start to finish. This will allow employers to track recruitment metrics to measure prior success and pain points throughout the development phase. This will also help create a more effective strategy based on previous experience.
Once a strategy is devised, recruiters should turn their attention to ways to stand out in a highly competitive market. For example, tech-based tools have a variety of features you can utilize to reap the full benefits and stronger brand recognition.
Examples of Viable Tech-Based Tools
There are many Tech-based tools that can assist with your hiring, for example:
Social media recruiting is a great way to connect with viable talent and develop strong digital branding. Maintaining professional social channels allows interested individuals to learn more about what an employer has to offer and receive insights into the overall culture of a company before applying. This ensures a more fit-to-hire hiring pipeline long-term. Prospects also engage with employers to gain further information about job offerings and build their professional network. Social channels break barriers, promoting stronger communication and professional relationships in real time, and reducing the impersonal interactions that can be created by digital hiring tools. Studies show that 65% of applicants are more likely to consider a job opportunity if referred by a personal connection in their network.
Job boards are another viable resource that allow top talent to access relevant employers and available opportunities. Hiring teams can refine messaging on job postings to make their organization's listings more appealing to a specific target market. Using keywords also helps increase your organisation's visibility in job board search results. When reaching out to prospective candidates, refine messaging to increase response rate as well. Ensure it is clear and concise, while including all necessary information and reflecting your organization's brand voice. Be sure to display certifications and awards, as well, to build brand credibility and trust amongst applicants.
Software solutions such as online job boards or social platforms have made it easier than ever to connect with candidates, but those only scratch the surface of tech-based recruiting tools.
Automated internal processing solutions, like HCM software, make it easier to organize, analyze, and manage prospective talent. It also helps to monitor skills gaps within an organization and allows for transparent internal communication. These capabilities ensure all steps related to workforce planning are in demand and can prevent over-hiring.
Applicant tracking systems are another type of digital tool that further support workforce planning by sorting thousands of resumes and highlighting top candidates. Both systems increase levels of productivity throughout the hiring process.
Be adaptable to change
Technology is always changing and improving upon its current and past innovations. Companies need to be able to adapt their hiring strategy to evolving tech trends in order to maintain the continuously growing number of applicants and resumes that are handled by HR teams daily.
For example, big data has been a game-changer in recruiting, but it isn't always utilized to its fullest potential. In order to adapt to the changing job market, recruiters need to seek insights from big data to recognize past and future patterns. These patterns make decision making processes more streamlined and future strategies easier to develop for more predictable outcomes.
Future predictions are calling for employers to step back from technology and become more focused on building more authentic relationships with candidates. Tech-based recruiting has led to the hiring of ill-equipped employees due to screening processes only focusing on digital resumes or deliverables.
Instead, employers need to take influence from both the future of online recruitment and from past successes of more manual and personalized hiring practices in order to stand out. Recruiters who take time to familiarize the openings their organization is looking to fill are more likely to recognize skilled individuals. They also gain a reputation for showing a keen interest in who they hire for their organization. This appeals to candidates and ultimately result in lower turnover rates, which is also a major benefit for employers to have in the modern job market.
With a saturated digital talent pool, it's crucial your hiring strategy is created with your target employees in mind. However, ensure you do not adopt a blanket approach and try and use all of the tips shared in this blog post, instead choose the ones that will be most effective for you to attract talent to your company.
For more information or advice on hiring digital talent, get in touch with the team today at contact@welovesalt.com.
————————————————————————————————————————————————————————-
Recommended reading:
Why slow hiring can hurt your business