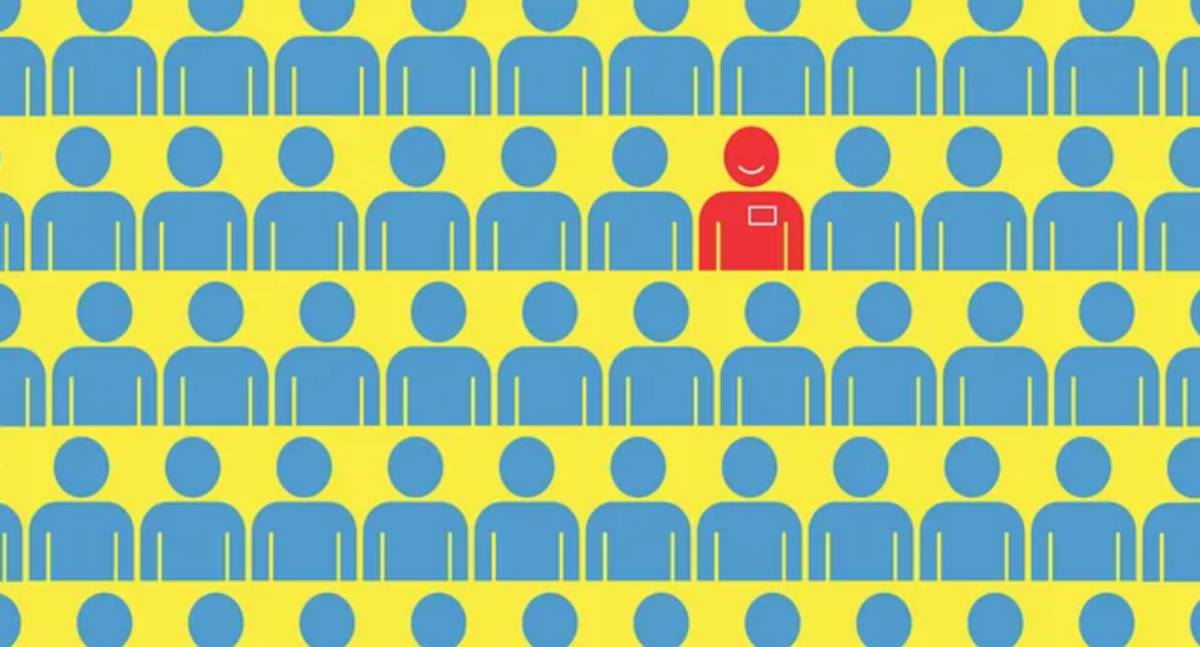 Post by Emma Lowman, Practice Manager, London
Start with a slick 'go-to-market' message
First impressions count.
I had a conversation with a Global top performer at a leading BI Unicorn. He told me that on average he receives 2-3 LinkedIn messages per day about new opportunities. Now, imagine being on the receiving end of that? Many businesses will have received funding, have fantastic cutting-edge technology and inspiring leadership but the message is often lost from the word go.
If you are working with an agency, make sure they truly understand what your business does. Make sure the person you build the relationship with is the person who will be representing you in the market, get them to sell it back to you, get them to be passionate about what you do and who you are. Often we only get one shot at speaking to top tier talent, so the go-to-market message needs to be slick, concise and engaging, and if you don't get a response…. try again. Your recruiting partner should be targeting a small but well-thought out list of candidates and should be doing what it takes to speak to them all on that list.
Sell sell sell
'I'm not asking you to get married, just go on a first date.'
Something my first ever Recruitment Director taught me, and something that has stayed with me 9 years later. Most passive sales candidates who are happy and are hitting their numbers won't see a need to move unless there's a strong enough pull from your end. That might be broader career development, stronger earning potential and better technology.
If we've managed to get to the 'first date', it's important to sell all these points from the word go. One of my favourite things to do is to get the hiring manager to explain why they joined the business. Given the fact you probably have an A Player leader who would have had multiple options on the table, why did they choose you over the others?
Once you get to the offer stage, it might be too late. Candidates would have already built up a view of your business from every single touchpoint – if they decide the opportunity isn't great enough it's often too little too late to turn them around at the last moment.
Don't miss the bus
Over the last 3 months, I've seen more candidates in the market than ever before.
This has been both a blessing and a curse, as the choice gets wider, the candidate experience can often suffer. You may have lots of people to get through, but leaving a candidate waiting weeks for feedback not only makes them feel like they are 'on the shelf' but could also mean they move ahead and you could lose out to a competitor with faster processes.
My advice is that communication is key. If, as a business, you are committed to speaking with all applicants then make sure this is communicated from the word go. Not only will they respect the honesty, but it means they can move forward with other processes more confidently rather than clinging on to positive feedback that may or may not come.
If a candidate ticks most of your boxes, and you get that great gut feeling then I would say strike whilst the iron is hot and secure them. You may find yourself coming back to candidates who you put on the back burner and they have either accepted other offers or decided to move forward with companies who made them a number 1 priority.
Proactive versus reactive
Yes, there are lots of great candidates on the market right now. With the current climate, people are being made redundant through no fault of their own.
This means you will surely be flooded with applications, and although it's tempting to stick with that pool, I believe it's also important to be very honest with what you are looking for.
Don't change a brief because you can't necessarily find the best person – by taking a proactive approach and reaching out to passive talent you will have a better idea of the full quality of candidates in the market and make sure you hire the person who is the best fit for the role. The cost of a bad hire, or someone who isn't.
The process must be slick and effective at demonstrating Drive/IQ/EQ
Working towards a defined process is extremely important. Ensuring you respect the candidate's time is paramount. Things like cancelling and rearranging often can't be helped but make sure the appropriate understanding is taken if the process does change.
Different Tech companies offer different ways of evaluating sales talent, usually a 'presentation' stage is included. Depending on the level of seniority I would suggest one of the below (feel free to reach out for the benefits of each)
Demo of existing product
Demo of your product
30/60/90 day plan
Something of their choice (probably for a more junior level sales candidate)
On top of this, all Tech businesses are different. You have your own sales processes/leadership styles/deal cycles – it's important to make sure that the sales person you are interviewing will flourish in your environment. If you are a start-up of 5 people with no leadgen support you may need someone who is happy to work independently, they may have overachieved their number in one environment but that doesn't mean they will be successful everywhere they go.
A-players come in all shapes and sizes
This article could go on for AT LEAST another 15 pages, and I'm not sure there are any companies out there who have a 'perfect' process, but I'll try and keep this as short and sweet as possible.
Ultimately, your 'A-Player' salesperson may not always be the best person for the job. Sometimes, with the right coaching and leadership you should be open to seeing slightly out of the box profiles. You could be missing out on candidates because they may not have the right companies or logos on their CVs, however their drive, ambition and desire for success means they will do whatever it takes to achieve their number. Work closely with your recruiter and trust when they spot a good egg, because now more than ever there are LOTS out there.
If you have any more questions or just want to chat about the market/processes/ hiring then feel free to contact me on elowman@welovesalt.com
Hiring? Salt connects you to outstanding top talent worldwide
If you're interested in hearing about how Salt's top talent recruitment experts around the world can help with your hiring right now, get in touch. Click below to contact the closest Salt team to you!
Keep up with Salt's top talent job market insights and hiring advice! You can keep in the loop by following us on. LinkedIn, YouTube, Facebook, Instagram, Twitter and Spotify.