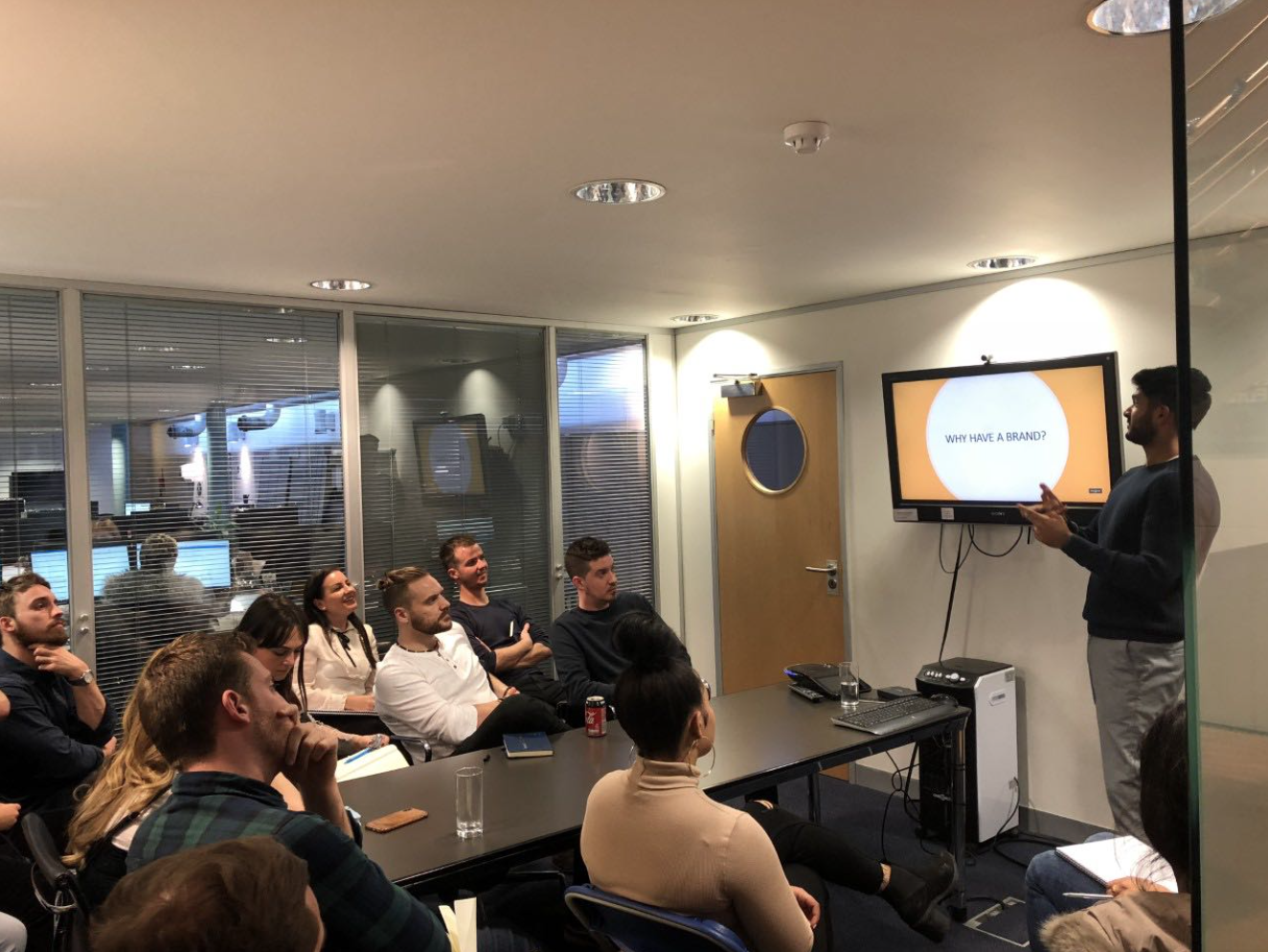 We at Salt, an award-winning digital recruitment agency regularly invite thought-leaders into our London HQ to provide us with helpful advice, insights, and training. We were thrilled to have Tej Singh, Talent Acquisition at Babylon Health join us and share his expertise on personal branding and the 'Do's and Don'ts' of recruitment.
Babylon Health's mission is to put an accessible and affordable health service in the hands of every person on Earth. They combine the ever-growing power of Artificial Intelligence (AI) with the medical expertise of humans, delivering unparalleled access to 24/7 healthcare.
After hearing from Tej, Leanne Weir, our Creative Senior Principal Consultant, wanted to get Tej's predictions on what is in store for the digital recruitment world in 2019…
How was 2018 for you as Talent Acquisition at Babylon Health? 
Babylon Health have hired 600+ people from January 2018 and November 2018, so growth has been pretty intense. The company is rapidly expanding and growing as our user base also grows.
Where have you seen the biggest increase in recruitment in 2018? 
Engineering has been growing extensively as we improve and expand our product and offering. As you know it's tough to find exceptional developers, but fortunately we have a team of very talented recruiters who use innovative sourcing techniques to scour the globe for people. All teams have expanded significantly, but engineering stands out the most.
What do you think is the next big thing in Digital? 
I think a combination of Artificial Intelligence (AI) and beautiful UX is going to be big. As smart as AI is, it needs to come across to us in the best way. Also, so many apps just have poor UX, and this really should be improved.
I don't think there is a 'next big thing' however, many sectors such as Virtual Reality (VR) and Augmented Reality (AR) are moving at a quick speed.
What advice can you give to candidates looking to stand out from the rest? 
My 4 top tips are:
Make sure you differentiate yourself and your experience – especially if you're a graduate.
Show that you can work in environments that are like a start-up and that you can use initiative.
Highlight how you fit the company's values to show you're a good match.
If you're a Creative then have a portfolio that shows how passionate you are, even if it is with free work or self-initiated projects.
Leanne Weir is our Creative Senior Principal Consultant who loves advertising. She places the best Project Management & Account Management talent into the Top 100 Advertising agencies in London. If you're looking for a new role, contact Leanne on LWeir@welovesalt.com