FOR IMMEDIATE RELEASE
Creating Futures that positively impact the digital economy in Brazil
The acquisition of R4S allows Salt to offer even more opportunities for digital professionals in Brazil and beyond
Salt, a global leader in digital recruitment and talent, is proud to announce the acquisition of R4S, a leading recruitment provider in Brazil. This strategic acquisition expands Salt's global reach and enhances its ability to connect top digital talent with companies around the world.
"We are thrilled to welcome R4S to Salt Recruitment Group," said Salt's CEO Elliot Dell. "This acquisition will allow us to build stronger digital teams and expand our operations to new geographies and demographics. Our mission is to create futures globally, that positively impact the digital economy, and this acquisition is a major step in continuing that goal."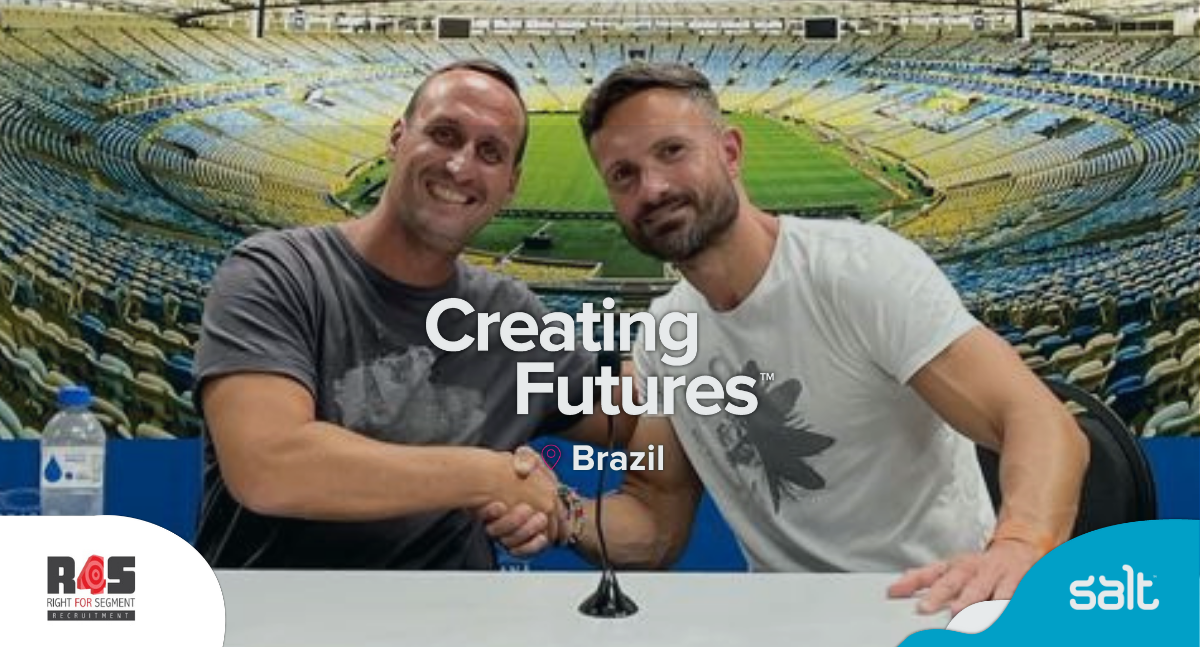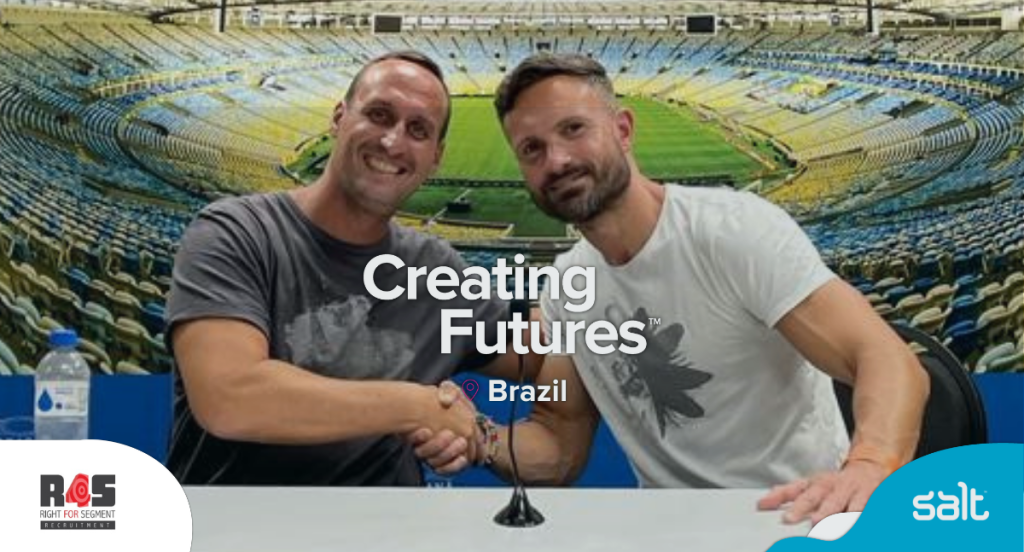 R4S, headquartered in Rio de Janeiro, has a strong reputation for providing specialized talent to companies in Brazil. With the acquisition, Salt will now have a stronger presence in South America and will be collaborating closely with its established teams in North America, further expanding its offering to professionals across The Americas.
"We are excited to join forces with Salt to bring even more value to our customers and candidates in Brazil and beyond." said R4S's Co-founder Rafael Vanselow "This acquisition is a win-win for both companies and our clients, as it will allow us to offer even more opportunities."

Lara Aimee, R4S Co-founder also adds, "I am very excited about the opportunity for R4S to join Salt. Now we are part of a group that has a global presence, and it is something that will provide many gains and advantages to everyone involved. Each country has a unique way of recruiting, and by sharing our experiences we will be able to elevate the level of recruiting for our clients and candidates."
This acquisition is effective immediately, R4S will currently continue to operate under their respective names while they become a part of the Salt Recruitment Group.
Salt is dedicated to providing the best recruitment to companies around the world with eighteen offices across five continents. With this acquisition, the company is poised to continue its growth and expansion in the digital talent space.
For more information, please contact:
Salt Media Relations Email: jwood@welovesalt.com
End of Press Release
About Salt:
Salt is a global, award-winning digital recruitment agency that connects people and businesses within Consulting, Creative, HR, Marketing, Sales, and Technology. Salt has a mission to Create Futures around the world, changing the lives of people each year by helping them throughout their careers in the most exciting start-ups, scale-ups, agencies, or large global powerhouses. Salt is a truly global organization with offices around the world. Supporting our clients across borders and helping our candidates to find the right job in their dream location.
Salt offers permanent, freelance, and contract roles with services ranging from single hires to complete outsourcing solutions and multi-hire. They partner with their clients to find and place not only the best individual talent but produce exciting digital teams. www.welovesalt.com
About R4S:
R4S is a Brazilian recruitment company specializing in middle and top management positions in Finance, IT, Engineering (Oil & Gas and Manufacturing), Sales, Marketing and HR. They bring a higher specialization to the Brazilian market. Their consultants focus on specialist areas, allowing them to be more agile in the hiring process. http://www.r4s.com.br
Learn more and contact the team: https://welovesalt.com/creating-futures-in-brazil/