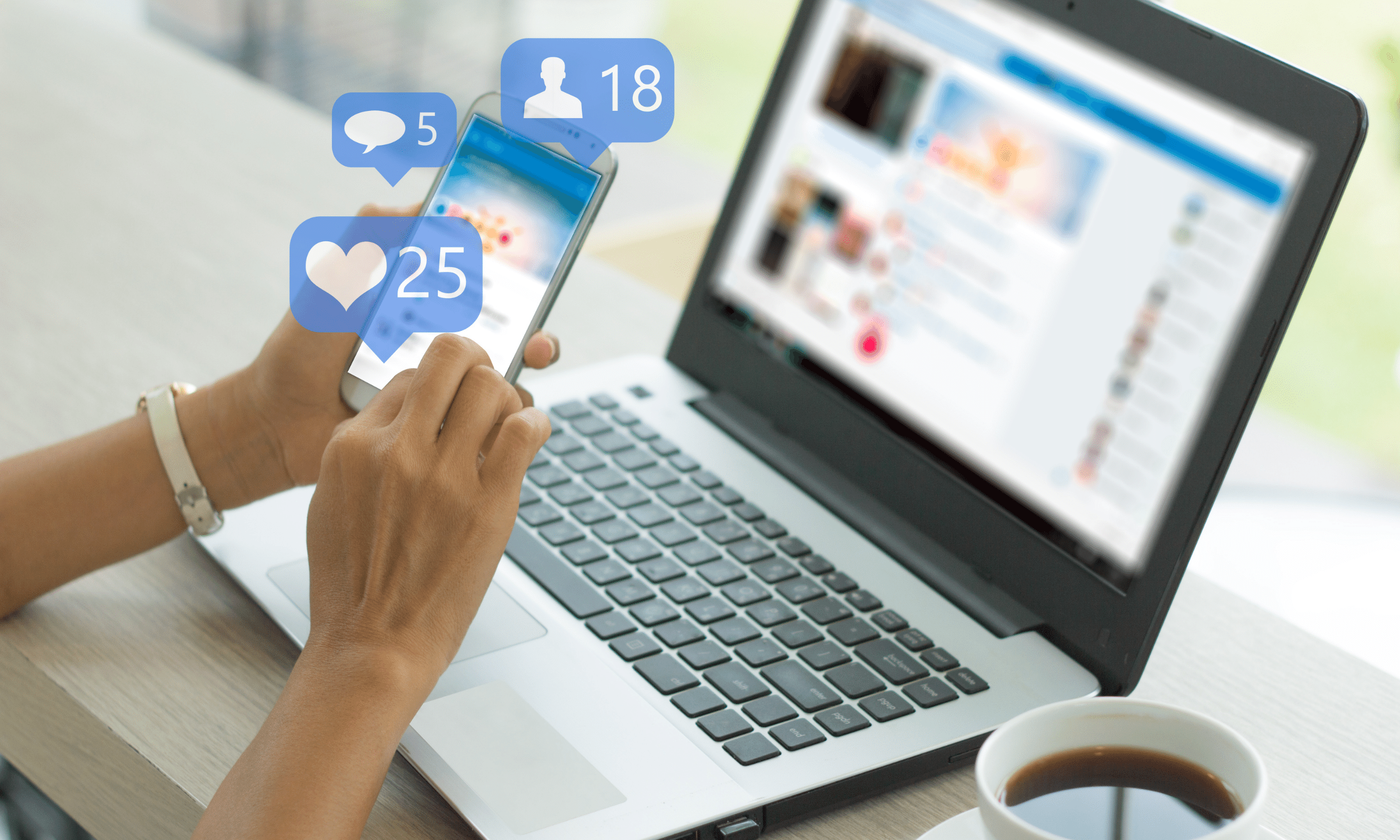 In 2021, a crucial determining factor in the success of your business is social media marketing. It can make or break how you stand out against your competition.

So, what is social media marketing? In essence, it is using social media platforms to increase brand awareness, follower affinity, and sales conversions to your product or service. If executed correctly, social media marketing can showcase your small home business alongside large corporate competitors and bring your brand's message into the minds of hundreds of new potential customers at a fraction of the cost of traditional marketing.
Social media platforms work on an incredibly rapid-fire model of information exchange, which can seem quite daunting to any social media manager, no matter how experienced they are. Luckily, there is a wide range of social media tools that can make managing your campaign strategy, observing your analytics, and posting relevant content timeously much easier. As a digital recruitment agency, we at Salt spend loads of time navigating the ever-changing landscape of social media marketing, so we've compiled a list of our favourite tools that make the process easier.
Our top tools:
As a social media marketer, suppose you are looking to create paid ads on Instagram or Facebook. In that case, the Facebook Analytics tool is crucial in monitoring the success of those campaigns and adjusting your advertising strategies going forward. This social media tool is easily integrated with your Facebook Ads Manager profile. Basically, this tool provides comprehensive reports on your content and how your audience has engaged with it. The stand-out feature of this tool is the information that it gives you about exactly who is interacting with what you're producing. Facebook Analytics will tell you where your audience is based, their interests, when they are most likely to interact with what you create, and precisely how they are engaged. These reports include accurate data about clicks and conversion and are invaluable in creating digital marketing campaigns suited to who is seeing them.
Sprout Social is an across-the-board social media analytics and community management tool. The tool markets itself as a "powerful, all-in-one social media management platform," and it delivers on those promises. The platform offers advanced listening algorithms that will keep your brand ahead of the curve. Along with this, Sprout provides detailed analytics reports, scheduled publishing options, and an easy-to-navigate engagement interface. One of the biggest draws to Sprout is its in-program image editing options. These allow users to get their content looking perfect for presentation without subsidiary software. Another great draw to the tool is its real-time data reporting, allowing social media managers to track their data and adjust campaigns at a moment's notice.
Developed initially as a social media management tool for Twitter, Hootsuite has expanded to encompass multiple social platforms. The most widely used third-party social media tool in the world, it can provide you with analytics, listening functions, engagement interfaces, and scheduling features that have been tirelessly user-tested. One of its most stand-out features is its ease of cross-platform scheduling. If your business is posting multiple times a day across various platforms, the seamless user interface the platform boasts is incomparable to other similar tools. If you're active on Twitter, where frequent posting is expected, this tool will make planning your content in advance orders of magnitude easier.
Other tools we love:
The best way to initiate a successful social media marketing campaign is to tap into what's currently trending, and this is the tool to help you do that! BuzzSumo is a tool that you can use to find out what's new and popular on the internet. Users can analyse chosen trends by searching keywords, websites, and topics and seeing their respective current engagement in real-time. You can use BuzzSumo to set up alerts for specific keywords so that you will be notified when news stories or viral posts around the topic are gaining traction. This tool is also an excellent medium for connecting with influencers who create content that aligns with your chosen keywords. You can define keywords, refine geographical audiences, and choose to be notified when influencers post about your chosen subject in your defined location. BuzzSumo is a social media manager's best friend when creating campaigns that align with current trends and formulating an effective influencer marketing strategy.
Canva is a graphic design tool that makes creating visually appealing content for your social media campaigns easy. Gone are the days when only graphic designers could create professional, visually appealing designs in a matter of minutes – it's your turn! This social media tool is a software developed to facilitate the creation of visual content online. As a much more intuitive and forgiving tool than Adobe Photoshop or Illustrator, a first-time Canva user with no graphic design knowledge can log in and choose from a selection of formats and easy-to-use font and image tools to design fast and easy content. A great feature of this software is its "teams" function, wherein you as a business owner can create a profile that allows your employees to log in and add to or adjust already existing designs. Canva's free features are expansive, and it allows for the easy integration of animation and video. This tool is also perfect for keeping your brand's visuals "on-trend" aesthetically, as it offers a wide variety of user-generated templates and stickers that are updated daily and customizable at the click of a button.
Evergreen social content performs well no matter when you post it and Revive Old Posts works to recycle your already golden posts at times that they may engage with a new audience. This social media tool works by automatically bringing your older, well-performing WordPress blogs to the top of your website feed. The service is a free plug-in and can revitalize your online presence, as well as showing your newer followers the foundation that built your brand in the first place. An easy way to use this tool for follower growth would be to re-introduce your older website content to your newer audience using announcement graphics on your Instagram, Facebook, Twitter, or LinkedIn feeds. This way, you redirect people to your website and increase the chance of conversions if they love your content!
If you're a social media manager looking for a position or a business owner wanting to see individuals applying for social media jobs, feel free to chat with us here at Salt. We want to give you expert advice and connect you to the people who will grow your business.