You'll have seen the term candidate-led market discussed broadly this year – but what does it mean for your business? And how do you hire the best talent in a tight job market?
People power business. As a people-centric business Salt can attest to that. Shifting economic circumstances and uncertainties muddy the waters for businesses already working hard to transform and adapt to the 'new normal', whatever that might look like for their industry.
While the term candidate-led market has been trending recently, academics and influencers alike question how much longer we'll see such a 'tight' job market. That said, employers and recruiters world-wide are familiar with the difficulties in attracting and retaining top talent, in and out of the pandemic.
Whatever the state of the overall job market, particularly for the digital skillsets Salt specialize in, competition for the best talent will likely stay high. This is why we continue to advise clients to develop and promote their employee experience, workplace culture and values as part of their talent acquisition strategies whatever the market conditions – to hire the best talent to secure their goals. Hiring? Salt can help.
ℹ️ What is a candidate-led market?
A candidate-led market, also called a candidate-driven market, means there are more roles than active candidates – so people without a job and actively seeking one. When unemployment rates are low, and turnover is high, it means employers are competing to attract and retain the talent they need to produce, grow, and in many cases for Salt's clients, digitally transform.
What do candidates expect from an employer today?
Employees are placing importance on aspects of a job role outside of pay. To hire the best talent you need to understand what they expect in their next role. They want to be valued. They want a workplace that matches their morals. They want work-life balance, flexibility, and overall better mental health. However, they also want financial security in tough economic times.
A candidate-led market affects hiring in lots of ways. It could mean:
Competing with other employers for top talent or specialisms.
Re-evaluating employee value propositions and benefits to better attract talent.
Negotiating with successful candidates choosing between multiple job offers.
Losing employees to attrition as turnover increases in line with more competitive job offers.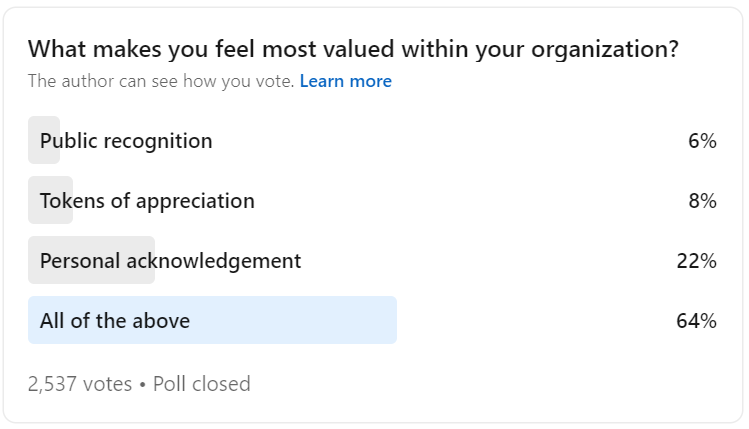 Work culture has become even more of a deciding factor in whether to remain or move to a new workplace, and which job offer to choose of the many. With competition for top talent being high, and the job market remaining 'tight', these benefits are key differentiators to employers competing for top candidates.
How to hire the best talent in a candidate-led market
1. Your people can elevate you as the employer of choice
Businesses need to not only meet the needs of their existing employee base – but also communicate what their approach and culture is to attract candidates and appeal to them over competitor and counter job offers.
Listen to your people and act.
Conduct surveys and action the changes. The candidate-led market means that employees are asking for what they need and looking elsewhere if those needs aren't met. Candidates are looking for flexibility and security and are willing to demand that in negotiation. To hire the best talent think about what they're asking for.
Talk about who you are and what you do.
Can candidates easily find your vision and values online? To hire the best talent you need to sell your story. How are you telling the story of your business – and is that a story that your people, now and in the future, can buy into? Make sure you're standing out from the competition, not just in what you offer but in how you package it. As recent years have shown, this is not just about pay, this is about the experience of work, of which pay is only a part.
Be visible and vocal.
Use social and community platforms like LinkedIn to share news and insights that engage candidates, even if they're passive and at work. Ask your own people to advocate for your working culture – if you're employees are happy then let them explain why.
2. Invest in training and development to prioritize needs
A big factor in appealing to candidates, active and passive, is training, development, and progression. This is the case for candidates of all levels – so to hire the best talent for the role it's an important aspect to both deliver and communicate.
Your business should be an opportunity for candidates, and if it isn't a progression in terms of the level or role, then clearly communicating how they can progress in post and what support is provided is key to being the job offer they consider above the others.
Review employee satisfaction surveys and annual performance reviews, and make sure you ask about what skills and training employees want to add. Most importantly, give them space to act on the new skills they've learned. Outline the future plans at a company and individual level.
If you're finding out about needs and priorities from an individual or team in their exit interview, you're too late.
3. Consider the value and the impact of every hire
For each hire, think about the impact of the role on your business and communicate that along with the necessary skills and qualifications.
A lot of top market talent candidates are passive (already in a role). Persuading them to move often comes down to more than just money or job title: many want to add value and have an impact through their work. This can be a powerful impetus to move to new pastures and consider a job role, even in a tight job market.
From a recruitment perspective, careful consideration of the value proposition for each open job role helps create a job ad and acquisition strategy that cuts through the noise of a crowded market, and hire the best talent.
It could be that as a hiring manager you have a set list of skills that are non-negotiable for a permanent hire but you're unable to find the right person that meets all your requirements. It's worth considering the aim in these cases, as a permanent solution doesn't necessarily need to be a permanent role. There are other ways to hire the best talent: contractors or outsourced teams can also help achieve your objectives or manage a project to completion, and many companies like Salt offer recruitment solutions that help solve your immediate pain points.
4. Negotiate to secure the best talent
To hire the best talent you do need to think about salary. In a competitive job market, while there are lots of other factors to consider, pay is a big decision-maker for most. Especially in uncertain economic times.
It's important that you're willing to pay for the talent you need, but equally competing on pay might not be possible for your business or even effective depending on the candidate's priorities. There are other elements that they might value – flexible work hours, flexible working, 4-day work weeks, tools, and technology. To make an offer that stands out and hire the best talent, listen to what's being asked for.
Negotiation aside, if you're being forced to make decisions to secure your future, whether that's building a new team, restructuring a larger organization, or investing in a future skillset, Salt recruitment consultants can work with you to power a recruitment strategy that suits you today and secures the future for tomorrow.
Hiring? Salt connects you to outstanding top talent worldwide
If you're interested in hearing about how Salt's top talent recruitment experts around the world can help with your hiring right now, get in touch. Click below to contact the closest Salt team to you!
Keep up with Salt's top talent job market insights and hiring advice! You can keep in the loop by following us on. LinkedIn, YouTube, Facebook, Instagram, Twitter and Spotify.