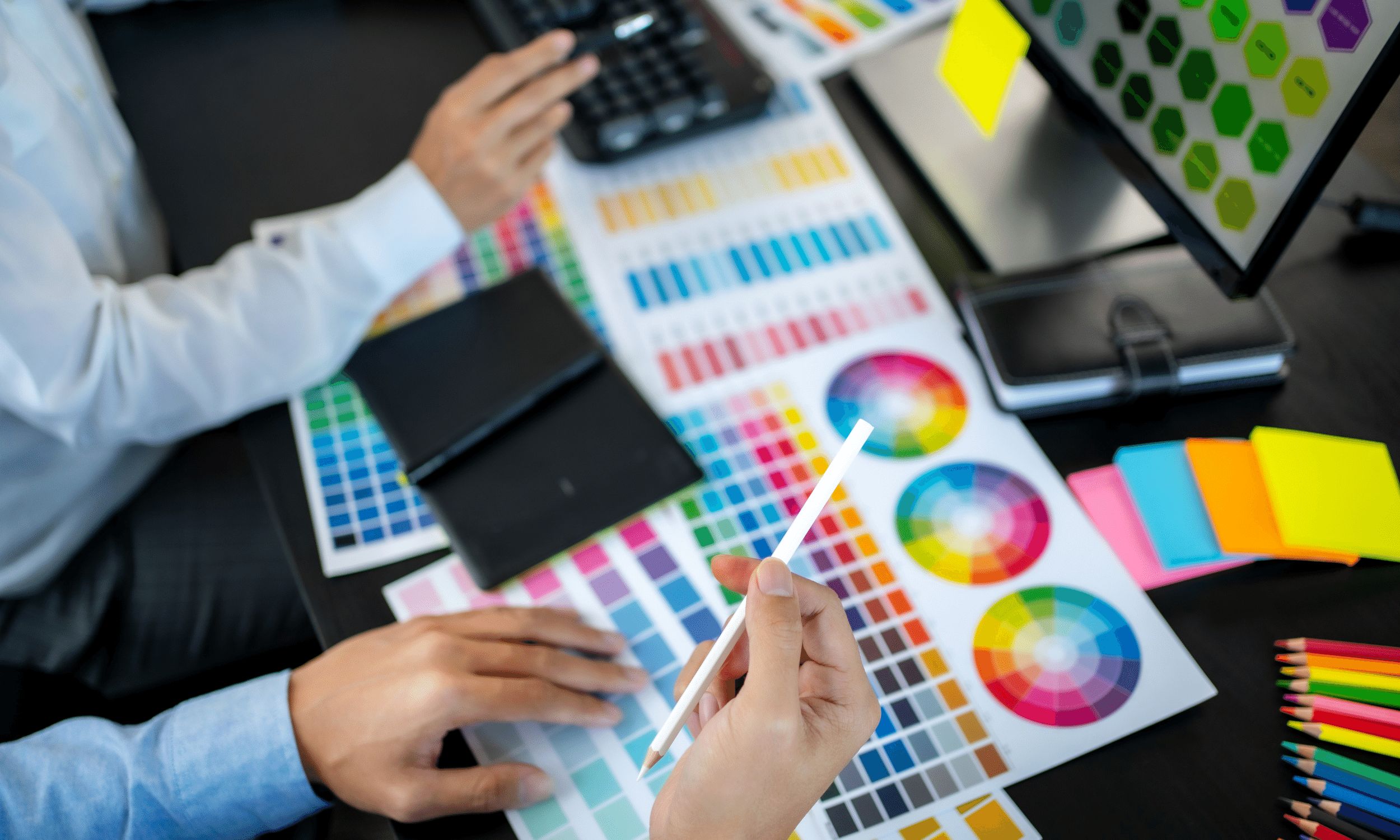 When it comes to your business, we know that you've poured your heart and soul into creating your product, refining your service delivery process, and streamlining your customer experience. An essential factor to consider, though, is how this product you have so painstakingly developed will reach your intended consumer. 
A crucial part of brand discovery and turning customer interest into trackable conversions is the visual aspect of your branding. These visuals form the 'face' or identity of your brand, and that 'face' is going to be the very first thing that your potential customers encounter when they seek out your product or service. To construct an appealing visual identity for your brand, it would be beneficial for you to hire a freelance Graphic Designer. 
Why hire a graphic designer? Simply put, the freelance graphic designer you choose can use their expertise to bring your brand's message to a broader audience in a way that accurately represents what you stand for. You may be wondering how to find a graphic designer? Well, we at Salt, as a digital recruitment agency, have compiled some helpful tips on how to find a great graphic designer. You can start with taking a look at "employer" section of our site, and then use the following information to streamline your search.
Should I hire a graphic designer?
In a climate where traditional marketing techniques are rapidly losing traction to digital marketing, and online platforms are becoming our primary avenues for marketing, the short answer is yes. In a marketplace so saturated with imagery, accessible at the click of a button, your business needs to be investing in marketing strategies that make your offerings stand out. 
The Interaction Design Foundation defines graphic design as "the craft of creating visual content to communicate messages." A talented graphic designer will use visual elements to communicate the messages that your brand stands for without lengthy textual explanations. The imagery they make will direct attention to your products or services' unique benefits and positive attributes. Though a firm grasp of visual literacy is the primary factor in what makes a great graphic designer, there are several graphic design specialties that these practitioners will likely have strengths in. These include, but are not limited to, visual branding, product design, web design, illustration, and more. So, though you should hire a graphic designer, the strengths of the individual that you should employ are entirely contingent on your specific business.
How to hire a graphic designer? 
In the process of hiring a freelance graphic designer, the most critical steps are:
Determining your business's needs
Examining the portfolios of prospective employees.
Establishing a contract or working agreement with the individual you choose. 
1. Determining your business's needs
Firstly, you need to determine the capacity in which you are hiring a graphic designer. If you are a start-up business and you cannot ensure a full-time salary for a designer, a freelance contractor will suit your needs well. If you are looking for a designer to create product designs and provide you with samples in person, you will need an in-office designer. Whereas if your output is primarily digital, a remote graphic designer will suffice. 
Then, you need to determine what you are going to ask this designer to do. Do you need a complete visual branding package with a logo, brand board, and outlined brand identity? Or are you looking to expand on an already-created brand identity with enticing imagery? Do you need your website created or a set of labels laid out for factory printing? Identifying your design needs will help you find an individual with the right skills for the job. 
2. Examining candidate portfolios
A portfolio acts as a visual 'graphic designer resume.' When you've found a few viable candidates, their portfolio will be the ultimate deciding factor in who you decide to hire. A few critical questions to ask when examining a portfolio are: 
Has this designer produced work similar to what I am looking for?
Does the graphic design style in their previous work match what I am looking for, even if it was produced for a very different industry?
Are the works they have provided as examples of good quality? Does their work look professional?
Is there cohesion in the work they have produced? Here, look out for consistency in the imagery they have created for individual brands.
How much of their portfolio was produced by them, and how much was made collaboratively or within a team?
3. Establishing a contract
Once you have chosen the graphic designer you want to work with, you need to set out a document that establishes your expectations, remuneration, and working processes with the graphic designer. Be sure to clearly state the final products that you require from this individual. In this step, it is also essential to agree on the deadlines you expect to be met, the payment structure that they expect from you, and your predicted involvement in the creation and approval process. It is important to be meticulous in your detail here, as a clearly laid-out agreement will protect both you and your graphic designer from misunderstandings or legal disputes. 
Where can I find a graphic designer?
You can find graphic designers through real-life connections, search engines, and digital recruitment agencies. You can start this process by word of mouth. If you have an acquaintance or colleague with an excellent logo or social media presence, you can ask them who they use to create their imagery. You can also manually seek out graphic designers by typing 'graphic designers in my area' into your search engine of choice and examining their portfolios using the criteria we outlined above. However, the easiest and most reliable option by far is to search for suitable candidates through digital recruitment agencies like Salt. Suppose you are an employer looking to find a graphic designer. In that case, you can reach out to Salt to curate appropriate graphic design candidates for your project in order to find your perfect match. If you're a graphic designer looking for your next exciting project, let us connect you to hundreds of business owners around the world who may need your services. 
Join Salt today and let us connect your business with the network of people who will represent it best. Click the location that you are hiring in below to submit your requirements: