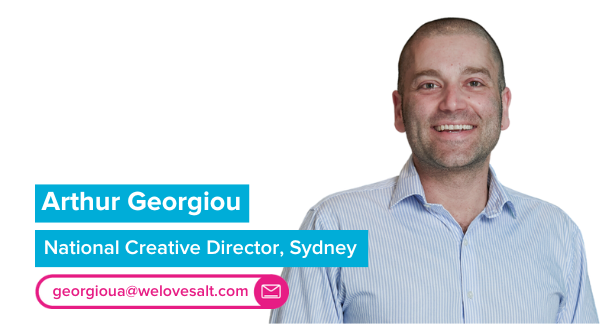 Read our interview with Arthur Georgiou, our National Creative Director in Sydney.
My universe is… Creative!
How can you add value to our clients and candidates? I am obsessed with providing an exemplary candidate and hiring manager experience, ensuring win/win outcomes for all parties. Building new and growing existing relationships are key to success.
Fun fact about me… I was in a TV Commercial when I was seven years old for a board game called "Whose got my nose" – unfortunately, that was the start and end of my acting career.
My career background and/or previous role and why I joined Salt? My most recent experience over the past 11 years has been working with and leading internal recruitment teams in organisations such as Staples, Southern Cross Austereo, WooliesX and most recently with Scentre Group.
I was so impressed with the recruitment process I experienced with Salt and ultimately this led me to make the decision to join the team and come back to agency land.
3 things I would take to a deserted island are…  My iPhone, a nice bottle of single malt whisky and Tim Tams.
My favourite lunch spot is… Catalina.
Favourite Twitter/Instagram account to follow… Recruiter Kenny – hilarious memes about life as a recruiter – check it out if you don't already follow!
My chosen karaoke song is… Don't Stop Me Now by Queen.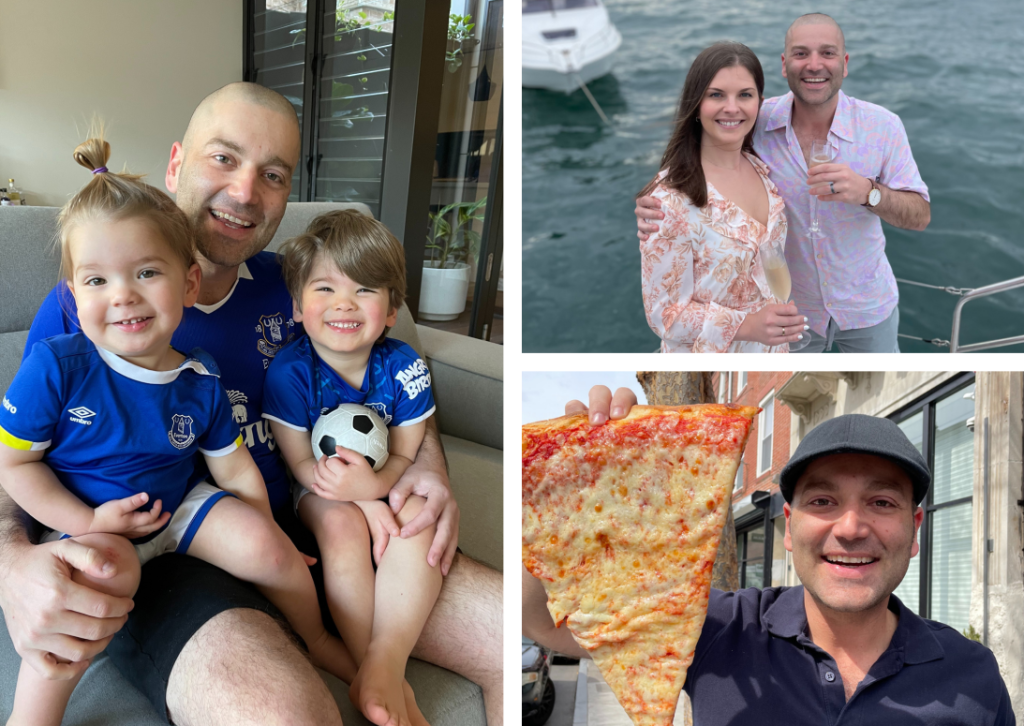 If you're looking for a new job Creative job in Sydney, check out our job page or get in touch with Arthur Georgiou at georgioua@welovesalt.com.