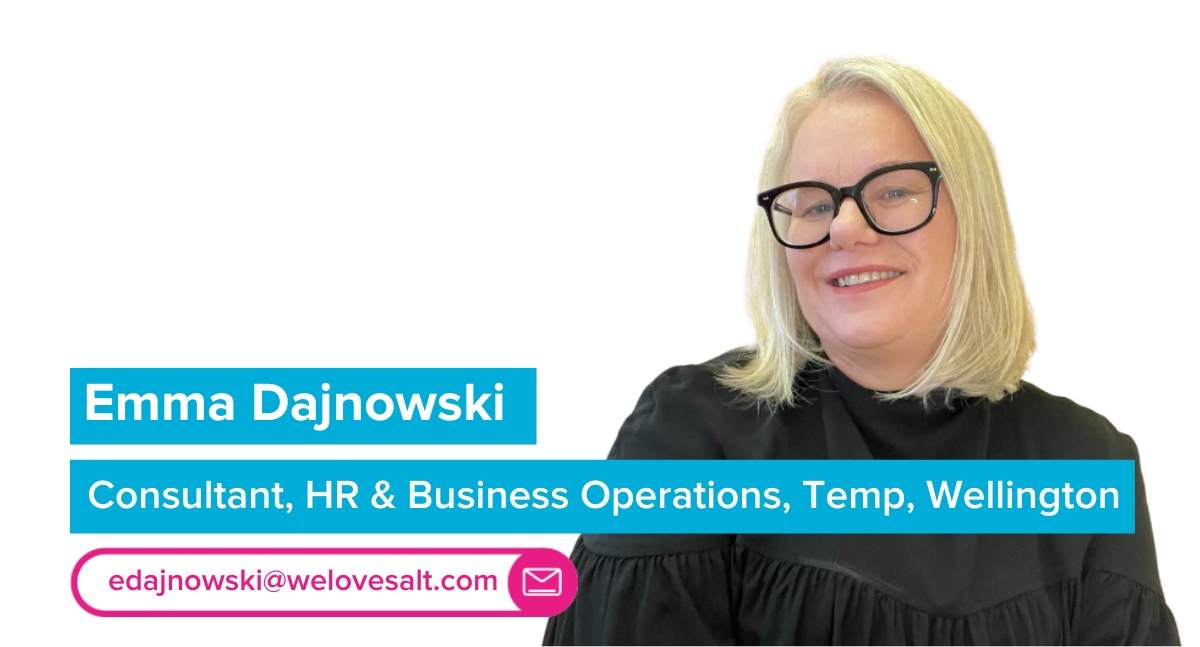 Read our interview with Emma Dajnowski, our Consultant in Wellington.
My universe is… Temporary – HR and Business Operations.
How can you add value to our clients and candidates? Through my life experiences, I have developed the ability to handle situations that can be exhilarating or overwhelming while maintaining my integrity and motivation.
Fun fact about me… I have been a marriage celebrant for around 10 years!
My career background and/or previous role and why I joined Salt? With my background as a development manager, event manager, and property specialist, I gained valuable experience in recruitment. Recently, I transitioned back to working as an EA in the Business Operations sector. My experience has given me the confidence to pursue a career in Business Operations recruitment. Fortunately, I had a strong working relationship with Salt, and I am now proud to be part of their team. It's an incredible opportunity and a winning outcome for me.
If I won the lottery I would…  Buy my two daughters their first home – mortgage free!
In my opinion, the most helpful way to get feedback is… Just ask with a smile – I have found in my experience people will respect you more for asking.
My best piece of advice is… It is a Winston Churchill quote that has never left my side: "Never Give In, Never, Never, Never."
If I could have a different accent for a day it would be… Scottish, I love it. It has so many lovely tones. Plus, jokes always sound funnier with a Scottish accent!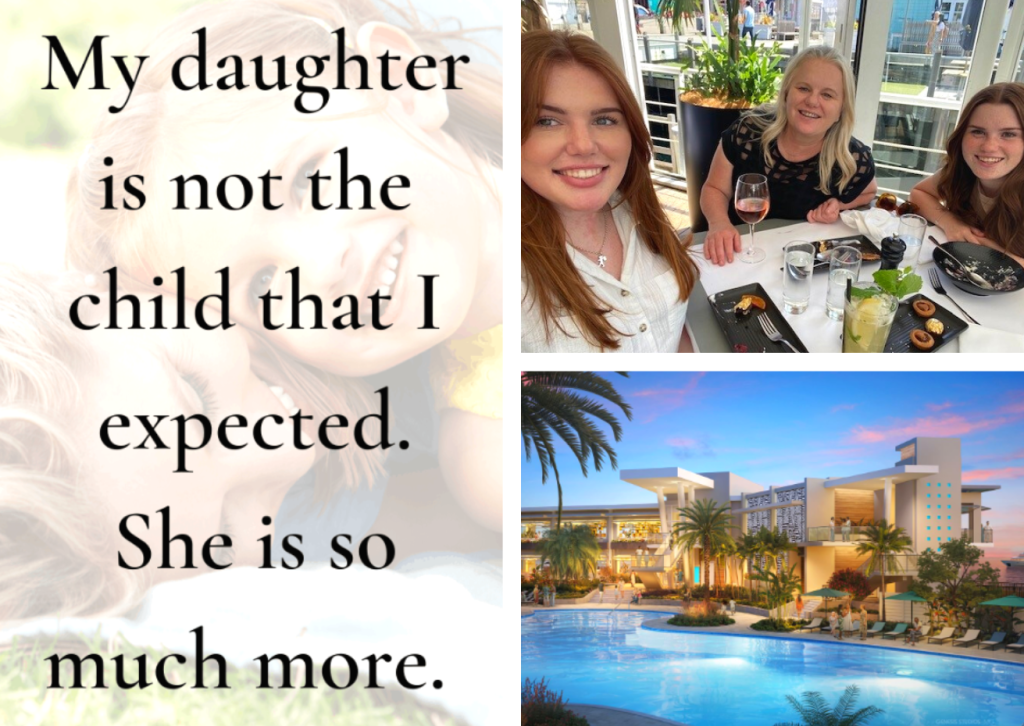 If you're looking for a new Business Operations job in Wellington, check out our job page or contact Emma Dajnowski at edajnowski@welovesalt.com.