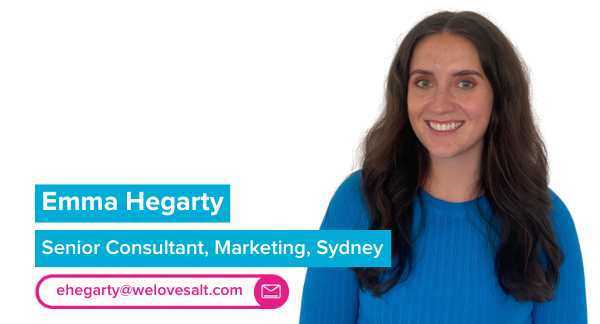 Read our interview with Emma Hegarty, our Marketing Consultant in Sydney.
My universe is… Brand, Communications, Content, Events, Field Marketing, PR, and Product Marketing.
How can you add value to our clients and candidates? I genuinely care about my candidates and clients, which shows in my work. I support both through all stages of the process and give constructive and honest feedback that can help benefit operations. I keep up to date with industry trends and share market insights so that all stakeholders I deal with feel current and engaged in my processes.
Fun fact about me… I once volunteered at a kangaroo sanctuary as part of my 88 days of regional work to stay in Australia. It was the best few weeks I've ever had – going on animal rescues, cuddling baby joeys and living in beautiful Merimbula.
My career background and/or previous role and why I joined Salt? I studied Marketing at university and had plans in 2019 to come to Australia for six months and then move back home to work. In Melbourne, I registered with a recruitment agency to find temp work, and they offered me a recruitment role, and I haven't looked back. In one of my previous roles, I was internally working a talent acquisition role and had a really positive experience working with DC from the New Zealand team. When a position came up in Sydney, I thought it would be an excellent company to apply to. Meeting Andrea and Megs sold Salt to me, and I've loved my time with the Sydney team!
At the weekend I love to…  Take my dog out on adventures, spend time with friends, and have good food and nice drinks.
If I won the lottery I would… Go on a trip around the world, then buy a house in Byron Bay with a big garden so I could have lots of dogs!
Favourite Twitter/Instagram account to follow… Pup Fiction Bondi on Instagram. Look them up and thank me later!
My dream job when I was a child was… To be Hermione Granger. I may or may not have video footage of me at 6/7 explaining the wizarding world to my Grandad and how excited I was to go to Hogwarts.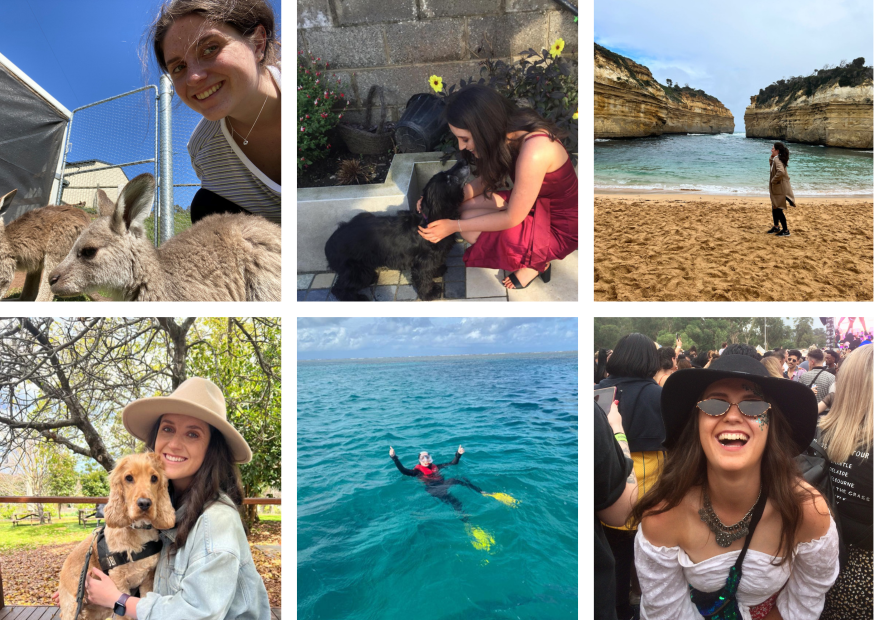 If you're looking for a new job Marketing job in Sydney, check out our job page or get in touch with Emma Hegarty at ehegarty@welovesalt.com.