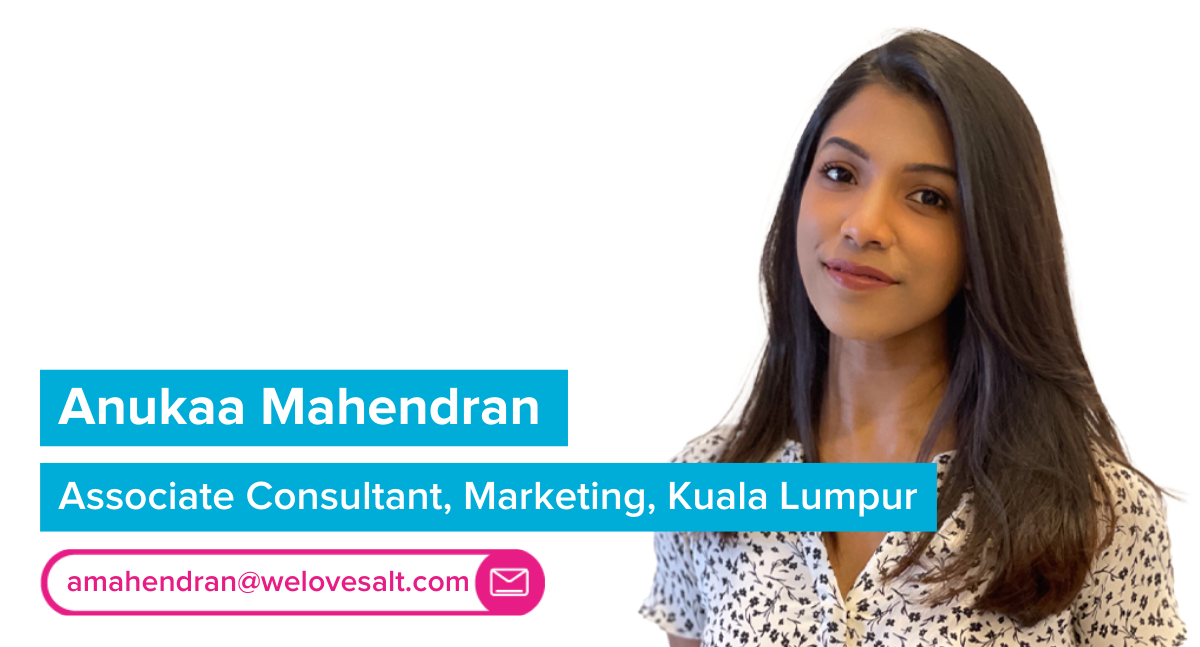 My universe is… Marketing
How can you add value to our clients and candidates? I'm an experienced hotelier in the past and being a recruiter in my present role, friendliness and a never-ending willingness to give clients /candidates a great experience is a second nature to me.
My favourite place I have travelled to… Bali Indonesia
The person I'd love to swap places with for a day.. Georgina Rodriguez
My Netflix binge is… Inventing Anna
If I had to eat one meal every day for the rest of my life. It would be anything Asian & Spicy!
Fun fact about me… 90% of my phone is filled with pictures and videos of my dog, Cookie !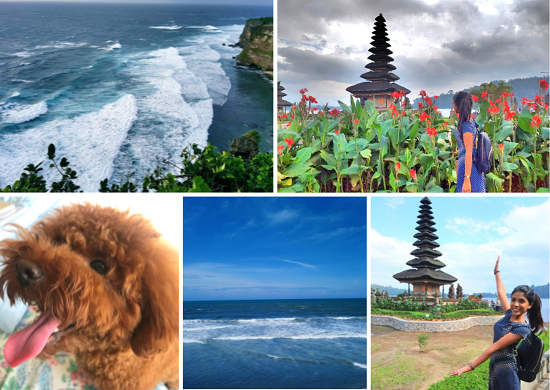 If you're looking for a new Marketing job in Kuala Lumpur,
check out our job page or get in touch with Anukaa at amahendran@welovesalt.com.