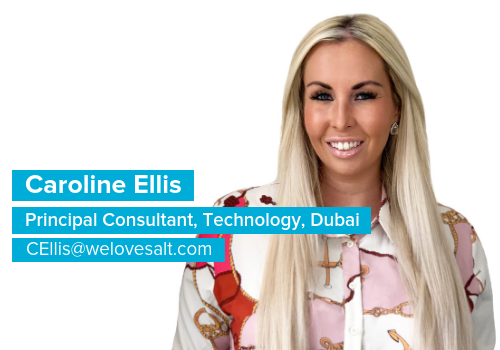 My Universe is… Data Science.
Fun fact about me… I'm a keen baker. I love baking! My dream would be to go on the Great British Bake Off!
My chosen karaoke song is… Sweet Caroline – Neil Diamond.
If I won the lottery I would… Set up an animal charity. I love animals. I have a little black pug called Coco.
At the weekend I love to… exercise, tan, and brunch. You need a balance! If I'm not in the gym or spinning, you can find me by the pool or with an alcoholic beverage or two in my hand, eating sushi.
The biggest risk I've ever taken is… Moving to Dubai! I've been coming to Dubai for over 20 years, my father has always worked in Oil and Gas. It's my favourite place in the world. I finally took the plunge and relocated from Newcastle, UK.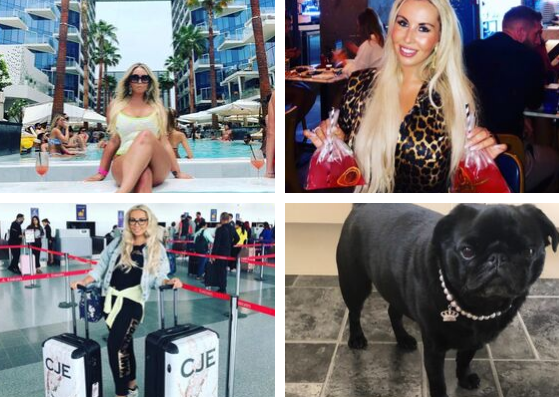 Salt is a global, award-winning digital recruitment agency in Dubai. To find a job in technology, contact Caroline on CEllis@welovesalt.com.