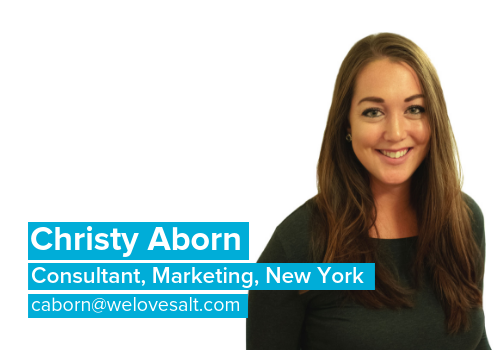 Paragraph
My Universe is… Marketing.
My Universe is… Marketing.
My Netflix binge is… The Office – it's pretty much always on repeat in my apartment.
If I had a superpower it would be… Teleportation – so I could travel the world every weekend.
The best advice I've ever been given is… You only have one life so do whatever makes you happy. If it causes pain or stress, let it go. Life is too short to be upset.
My favourite place I've travelled to is… Italy! I would move there if I could.
Fun fact about me… My Dad is a weatherman, so I always know what to wear.
Salt is a global, award-winning digital recruitment agency in New York. To find a job in marketing, contact Christy at caborn@welovesalt.com