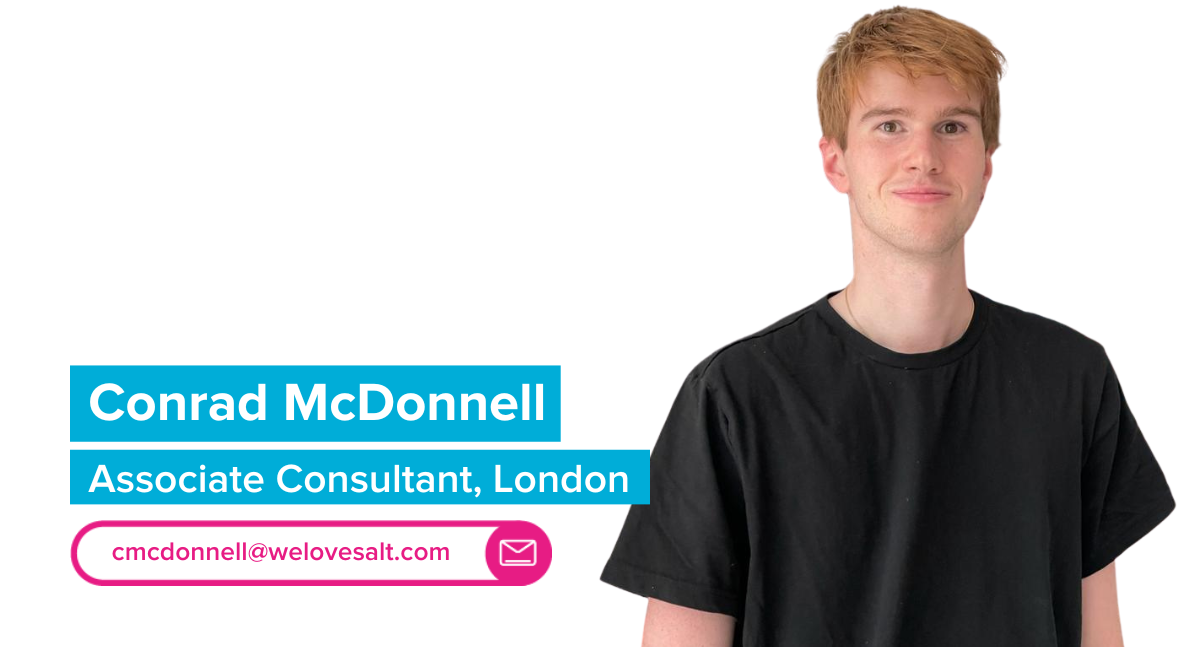 My universe is… Strategy, Change, and Transformation Consultancy
Fun fact about me… I taught myself how to juggle when I was 10 to (unsuccessfully) make myself seem cooler!
If I could have a different accent for a day it would be… Australian
My favourite place I've travelled to is… Milan
My dream job when I was a child was… Professional Clown
If I had to eat one meal every day for the rest of my life, it would be… Thai Green Curry! (12 days straight after starting work at Salt).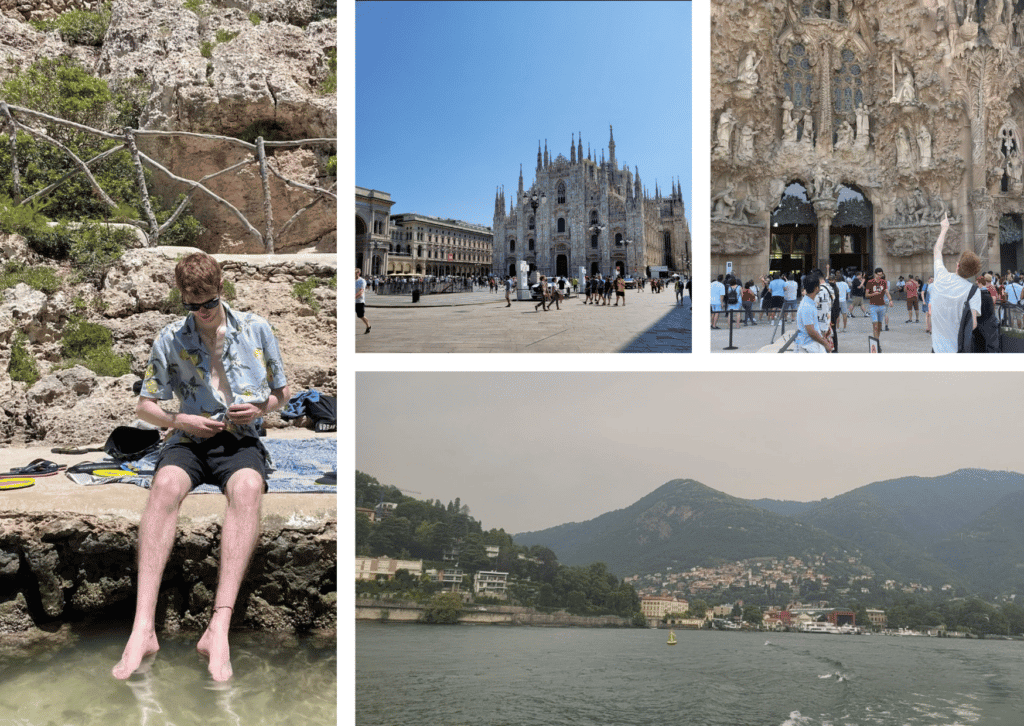 If you're looking for any Consulting roles in London, get in touch with Conrad McDonnell at cmcdonnell@welovesalt.com.