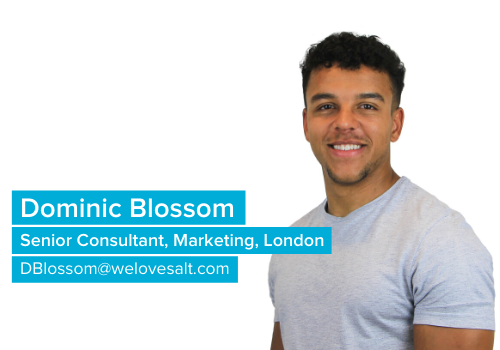 My Universe is... Travel, Leisure, and Hospitality.
A fun fact about me is… I worked in professional football as a Sport Scientist before before making the change to recruitment. My dissertation was published in a peer reviewed journal article, so…please reference me (Fisher, Blossom and Steele, 2016).
The person I'd love to swap places with for a day is… Usain Bolt – it'd make running to get my train on time a lot easier.
If I were in a TV show, I would be in… Once I'd grew my hair and dyed it yellow, it'd be Dragonball Z.
My favourite place I've travelled to is… Bali – A great mix of culture, beaches, bars, and some of the nicest hotels I've ever been to.
If I could have a different accent for a day it would be… Jamaican.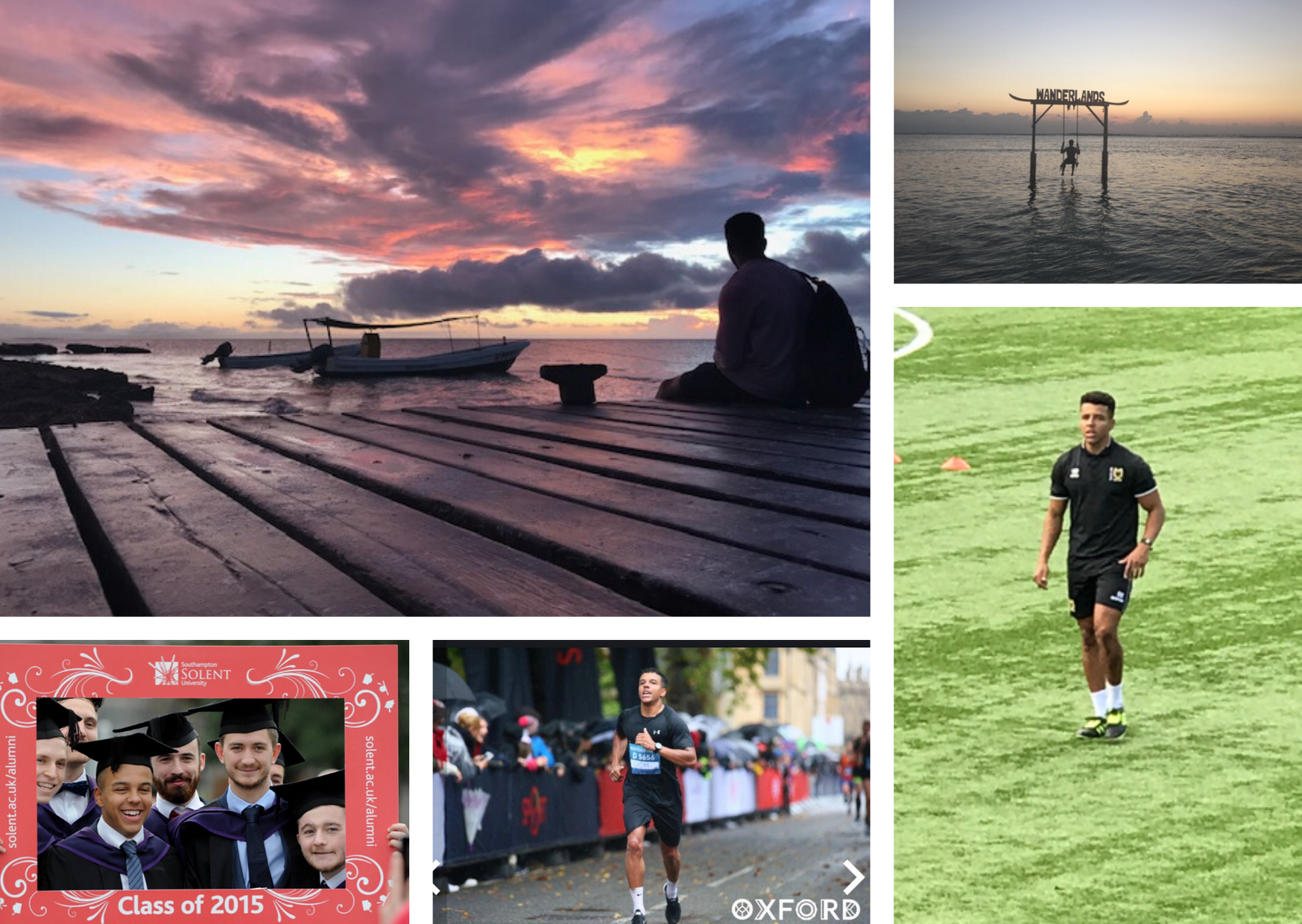 Salt is a global, award-winning digital recruitment agency in London. To find a job in marketing, contact Dominic on DBlossom@welovesalt.com