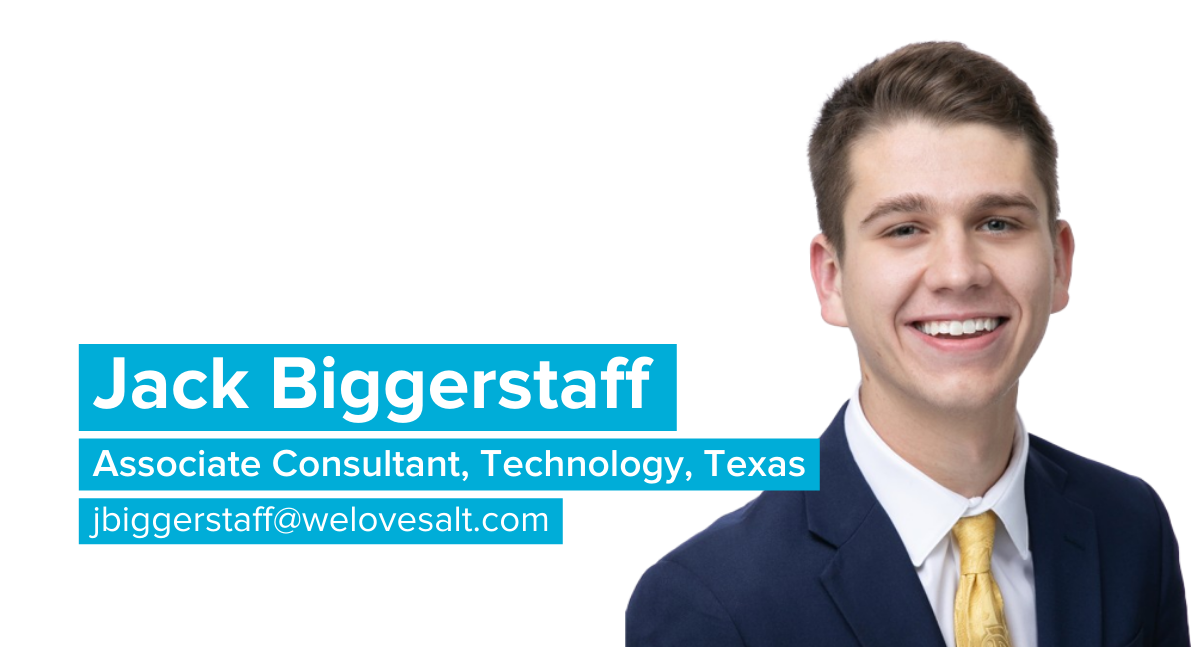 My universe is…. identifying top-tier talent in the United States tech space and aligning those candidates with job opportunities that foster growth, satisfaction, and a sense of purpose.
Fun fact about me… I am an aquarium fanatic! At the height of my addiction, I had 75 gallon, 29 gallon, 10 gallon, 5 gallon, and 2.5 gallon tanks running at once. If anybody wants to talk fish, you know who to call!
At the weekend I love to… go paddle boarding, hit the running trail along Lady Bird Lake, then eat myself into a food coma. Maybe a Sunday afternoon on Rainey Street, too?
My favourite lunch spot is…Terry Black's BBQ (which happens to be the best BBQ spot in the USA)
My favourite place I've travelled to is… Crested Butte, Colorado!
The best advice I've ever been given is… "Take your life seriously, but don't take yourself too seriously" – Jeff Garlin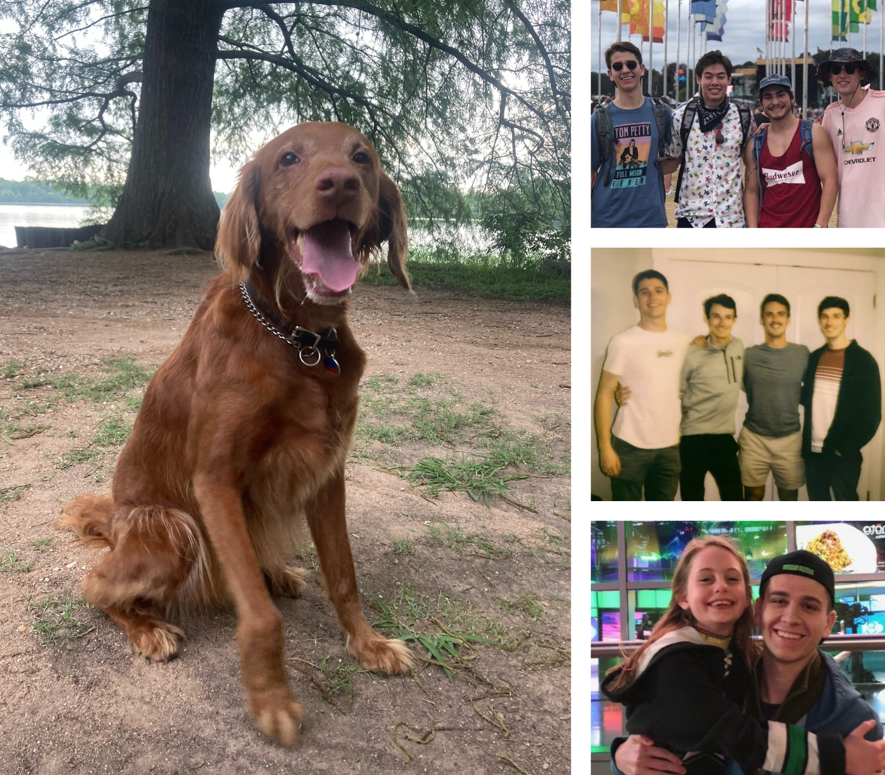 If you are looking for new Tech job in Texas, check out our jobs page or reach out to Jack: jbiggerstaff@welovesalt.com