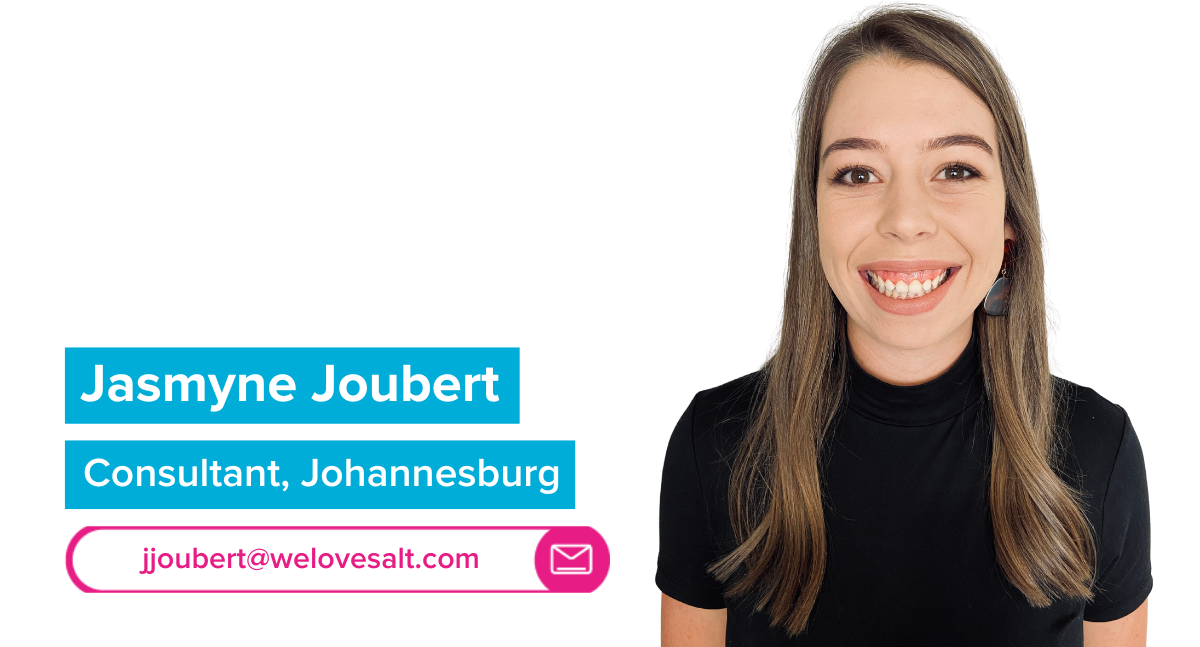 My universe is… Tech, Contract
Fun fact about me… I have an extreme fear of heights, but I have skydived 3 times!
On the weekend I love to… Spend time socializing with friends and family, I also love travelling, going away for the weekends and trying out new restaurant spots.
My favourite place I've travelled to is… A few of the Greek Islands: Mykonos, Santorini, Athens and Paros
My best piece of advice is… Just keep pushing yourself, no matter how tough things get. Recruitment isn't easy, but it is so worth it and so fulfilling at the end of the day! Someone will always remember you as the recruiter who got them their first job or who assisted them in getting their dream role.
If I had to eat one meal every day for the rest of my life, it would be… Sushi or Chicken strips, although I don't know how I can pick just one!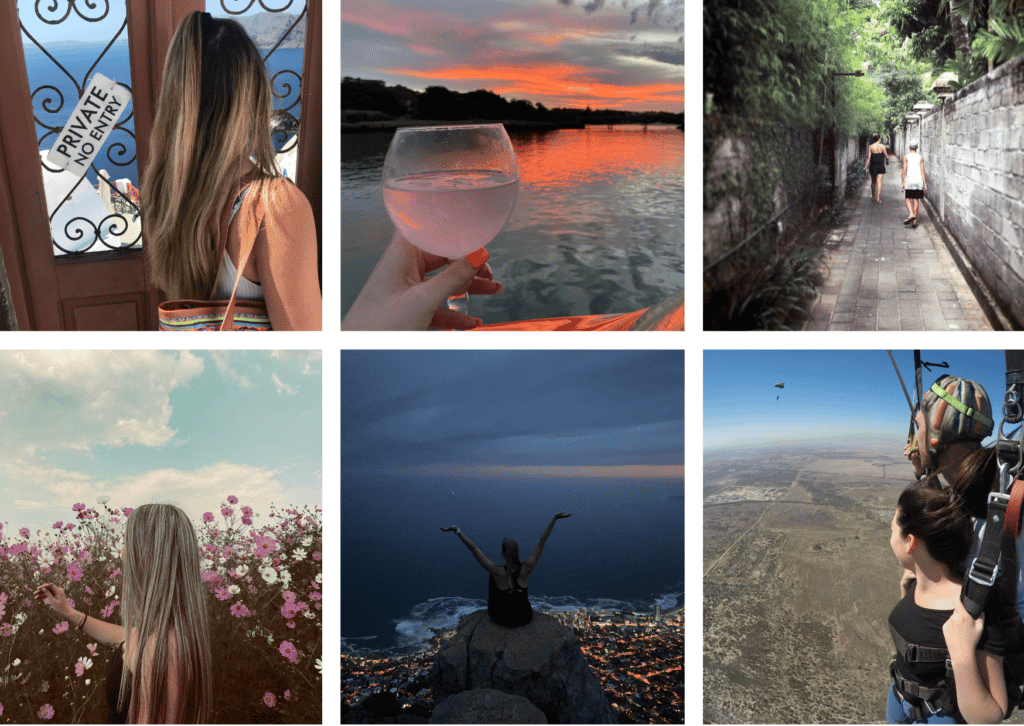 If you're looking for a new contract role in Tech in South Africa, get in touch with Jasmyne Joubert at jjoubert@welovesalt.com.