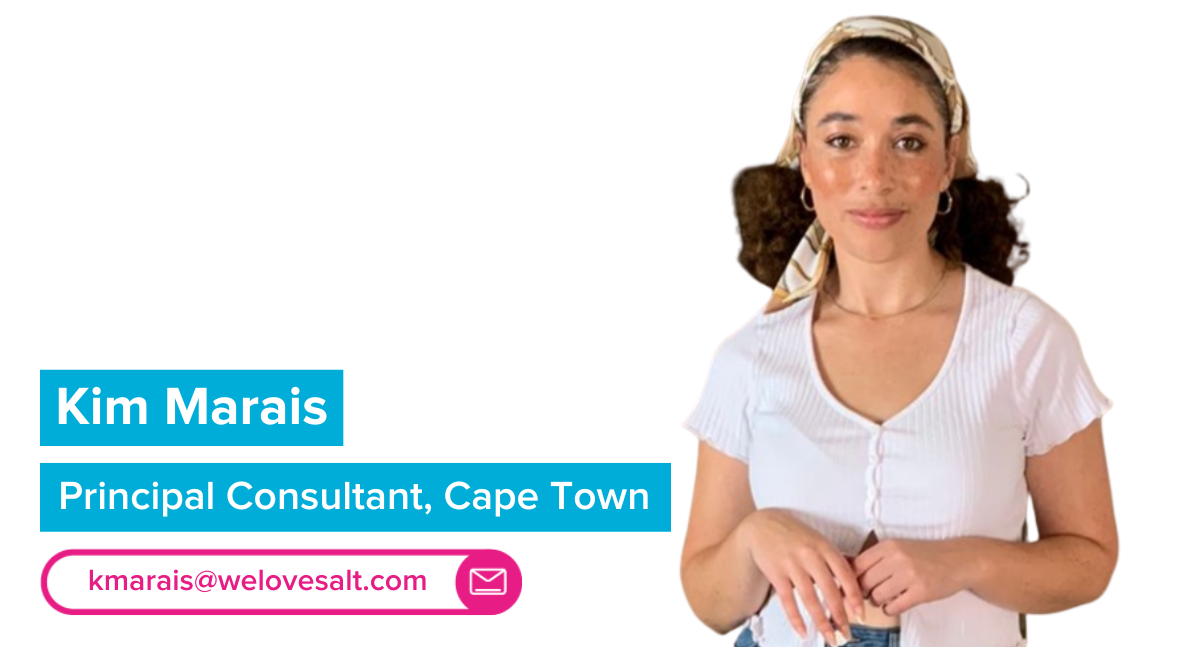 My universe is… Creative.
Fun fact about me… I love dancing, although I am not very good at it.
On the weekend I love to… I generally just look forward to Church on Sunday!
My chosen karaoke song is… Mercy – Duffy.
One of my pet peeves is… People using things incorrectly (I:e using a wine glass for water or juice – Cringe).
If I had to eat one meal every day for the rest of my life, it would be... Is pizza a meal?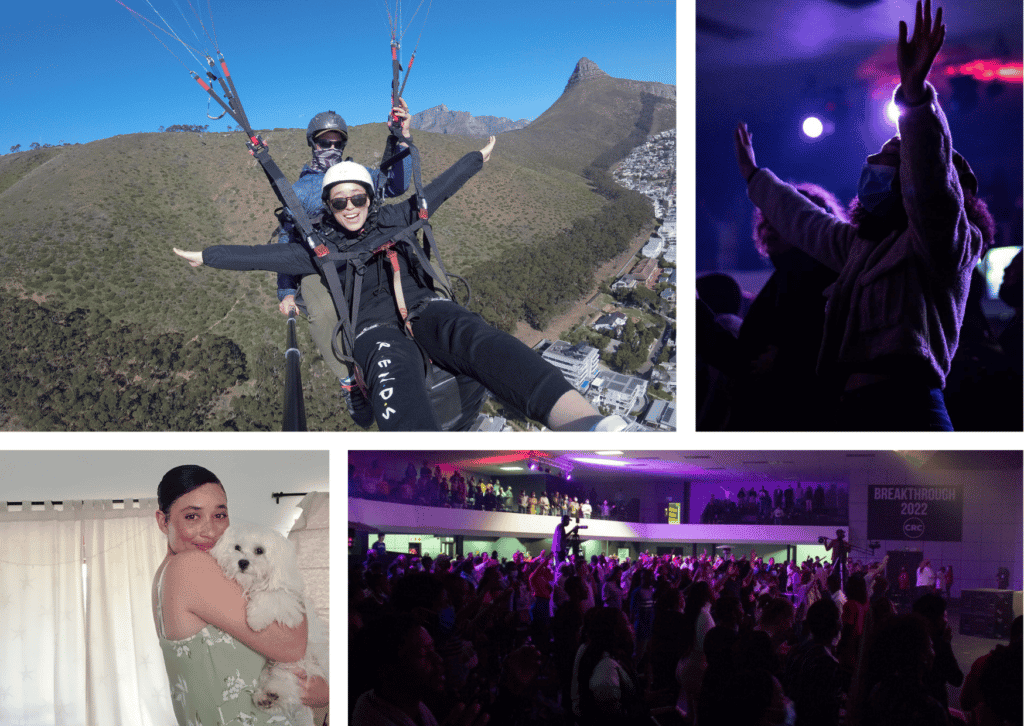 If you're looking for a new role in the Creative in South Africa,
check out our job page or get in touch with Kim at kmarais@welovesalt.com.