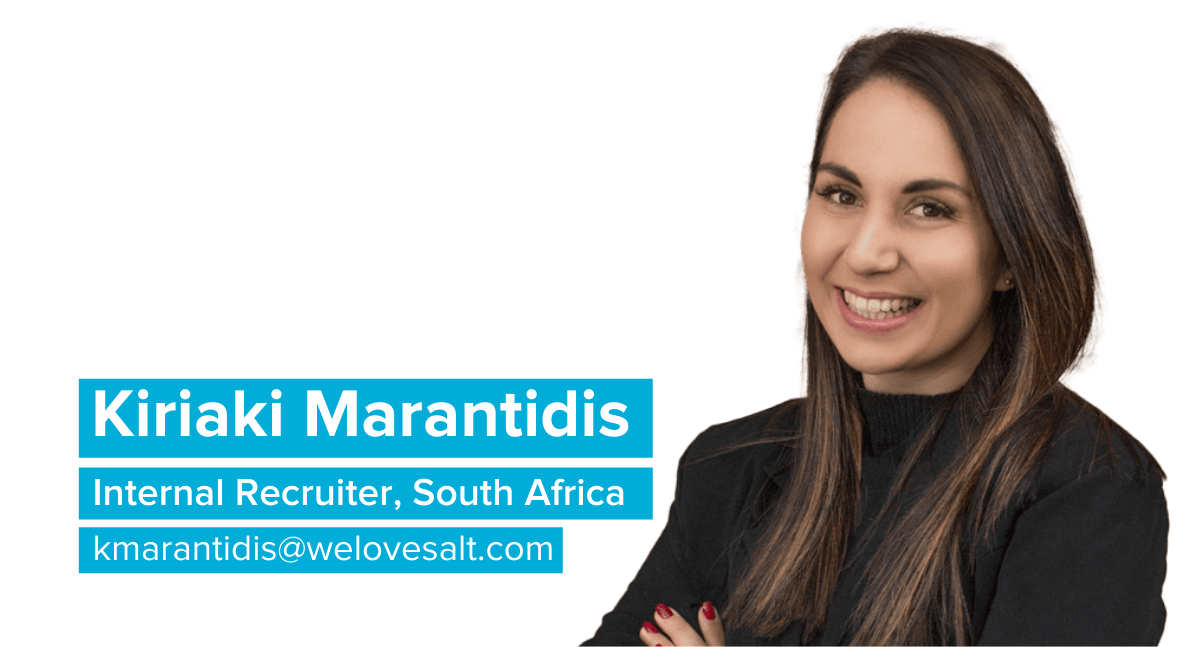 My universe is…. Internal Recruitment for our SALTIES 😊
Fun fact about me… I am an avid Dancer – Latin, Ballet, Contemporary, Voguing – you name it! 😊
If I won the lottery I would…  Help, help, help – our country is the most beautiful destination but the socio-economic problems we face are at times well, scary. If I won the Lottery, it might be cliché perhaps, but I would help as many people as I could. My dream has always been to start some kind of initiative to help those in need. You might not be able to save the world but if we all do a small act of kindness daily we are helping so many without even realising it. So I would definitely help out my family and start some kind of initiative to give back to those who need it most!
My favourite place I've travelled to is…  My goodness, INDIA! I had the opportunity to travel to India to dance in the IPL as part of team KKR (Kolkata Knight Riders). I travelled to over 8 of India's Cities and it was the most mind-blowing experience. I got to see the Taj Mahal which was so surreal! I travelled to many temples and visited so many beautiful land marks – it was INCREDIBLE! I am Greek so Greece will of course always be my homeland but travelling to India and experiencing their incredible people and culture was absolutely out of this world. Next on my list one day – Budapest & Bali!
My best piece of advice is… "Never let todays disappointments overshadow tomorrow dreams." We cannot get back our yesterdays. So why not make today the best day ever? Disappointments are vast, especially with the crazy times our world is facing. The disappointments however? Let them go – start each new day fresh, take that baby step for the day and enough baby steps later, who knows where you could be or what you could achieve? In Greek, we say: "Kane vimata morou, to oneiro tha erthi otan then to perimenis" which means: "Take those baby steps, the dream will come when you least expect it."
My dream job when I was a child was… I always wanted to be a lawyer. That was my childhood dream. I studied law and did not complete my studies but I definitely look back now and realise I wanted to be a lawyer to help people, that was the main aim of the game. I am an empath so helping people is always my main outreach with everything that I do. Being older, I now realise that being a lawyer or doctor was not the only way to help others. The knowledge the new generation have now about the different kinds of jobs that are out there is incredible. In our day, the standard jobs like being a lawyer, doctor, accountant etc. were all what we knew. The new generation is so incredibly lucky with the knowledge they are given and how many different kinds of jobs that have evolved on the job market for their up and coming futures, it is incredible! I have a glorious 9 years in recruitment which daily, is allowing me to fulfill that dream. I get to help people daily and help them map out their career paths – blessed? I would say so! I am living my dream perhaps in a different way to what I had intended, but my goodness, I am grateful and cannot picture myself loving another job the way I love my current one! Fate? I think so too!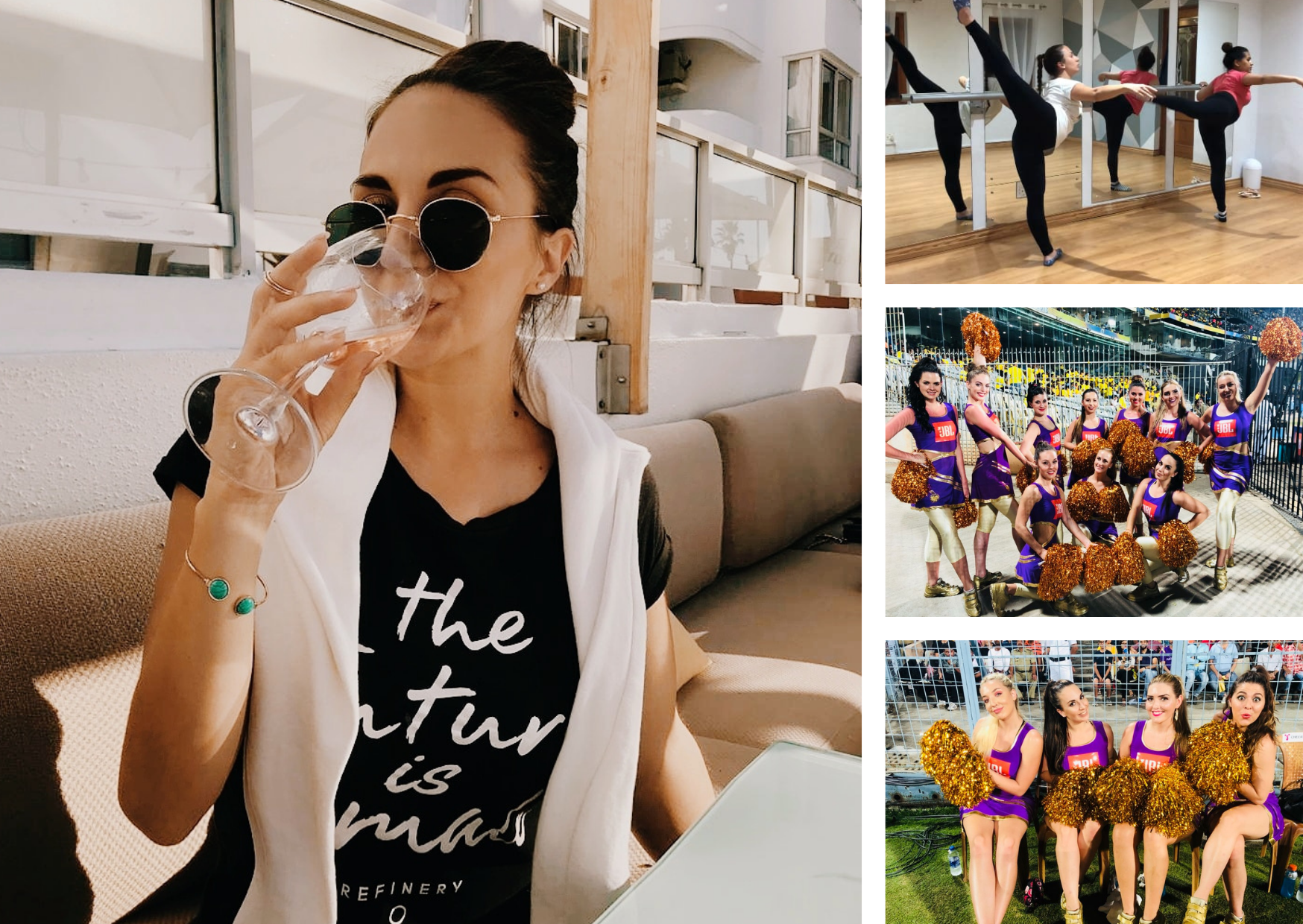 If you would like to find out more about joining the Salt team, get in touch with Kiriaki on kmarantidis@welovesalt.com or check out our website for more information.