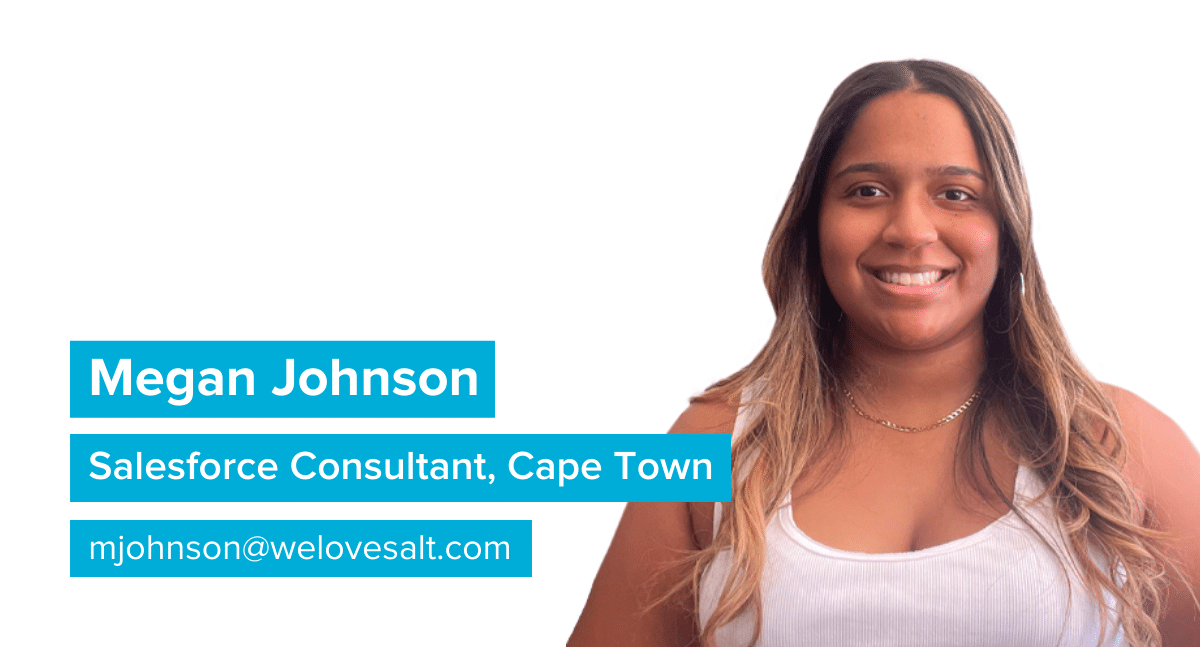 My universe is… Salesforce
Fun fact about me… I have a strong passion for creative things as much as I do technical.
If I won the lottery I would… Buy tickets for an entire F1 season.
The person I'd love to swap places with for a day is… The Queen of England (doesn't even need to be an entire day).
The best advice I've ever been given is… Know your worth.
In my opinion, the most helpful way to get feedback is… Communicate.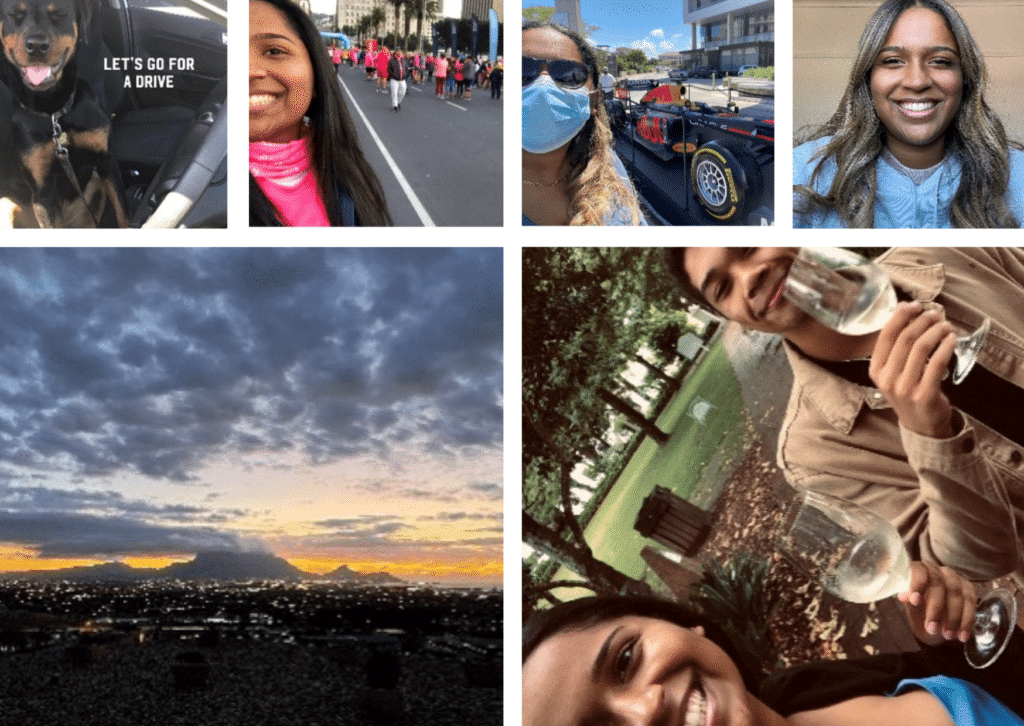 If you're looking for a new job in Cape Town, check out our job page or get in touch with Megan at mjohnson@welovesalt.com