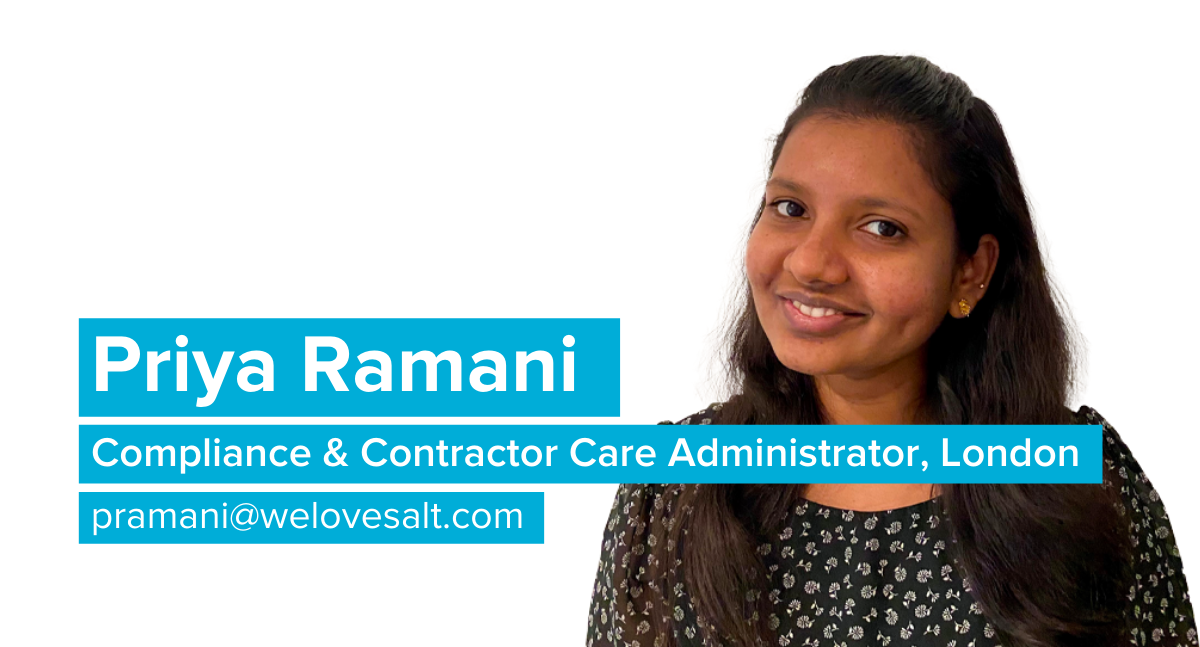 My universe is…. comply with Compliance!
Fun fact about me… when I was younger, I wanted to go to Mars.
My favourite place I have travelled to is… The Great Wall of China. I like to travel to historical places, and I am interested to know the history of the places.
The emoji I use the most is… the dancer!
My favourite lunch spot is… Roof top restaurant, Aqua Shard London.
If I could have a different accent for a day, it would be… Scottish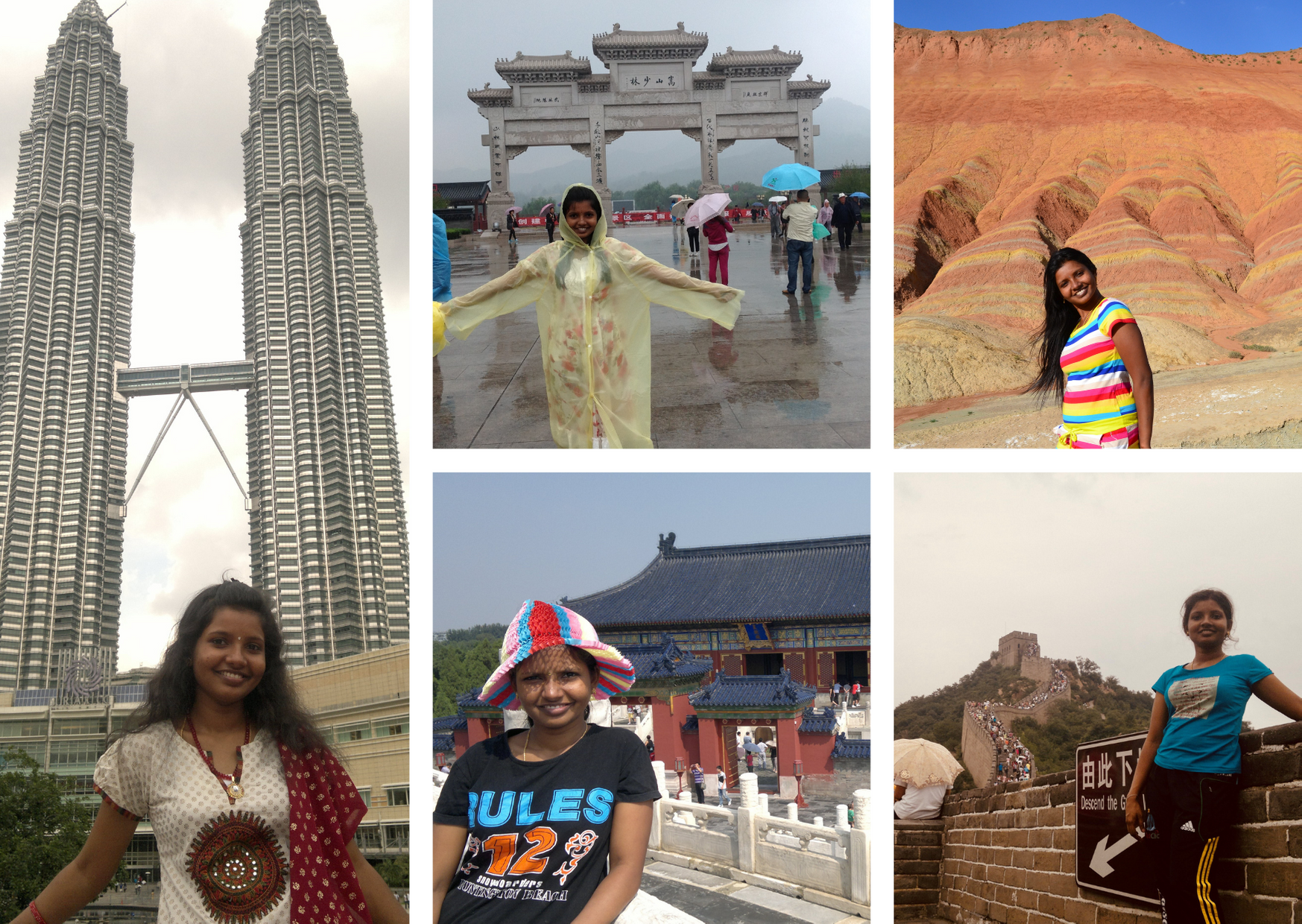 If you have a query relating to compliance or contracting care, reach out to Priya: pramani@welovesalt.com