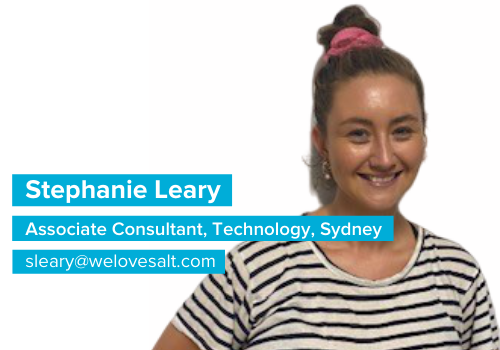 My Universe… will be evolving over the next few months as I navigate my way through the Digital Tech space as a Resourcing Consultant.
What fictional family would you be a member of? I would probably be Rachel Green and Ross Gellar's first child.
The zombie apocalypse is coming, who are 3 people you want on your team? Conor McGregor, Chris Hemsworth and Emily Ratajkowski.
What is your favourite breakfast food? Bacon and an extra large coffee.
If you could live anywhere in the world for a year, where would it be? Austin, Texas — They have a great summer and a great winter, plus plenty of sport and social activities.
Fun fact about me… I can hyperextend both my elbows- probably not that interesting but it tends to freak people out!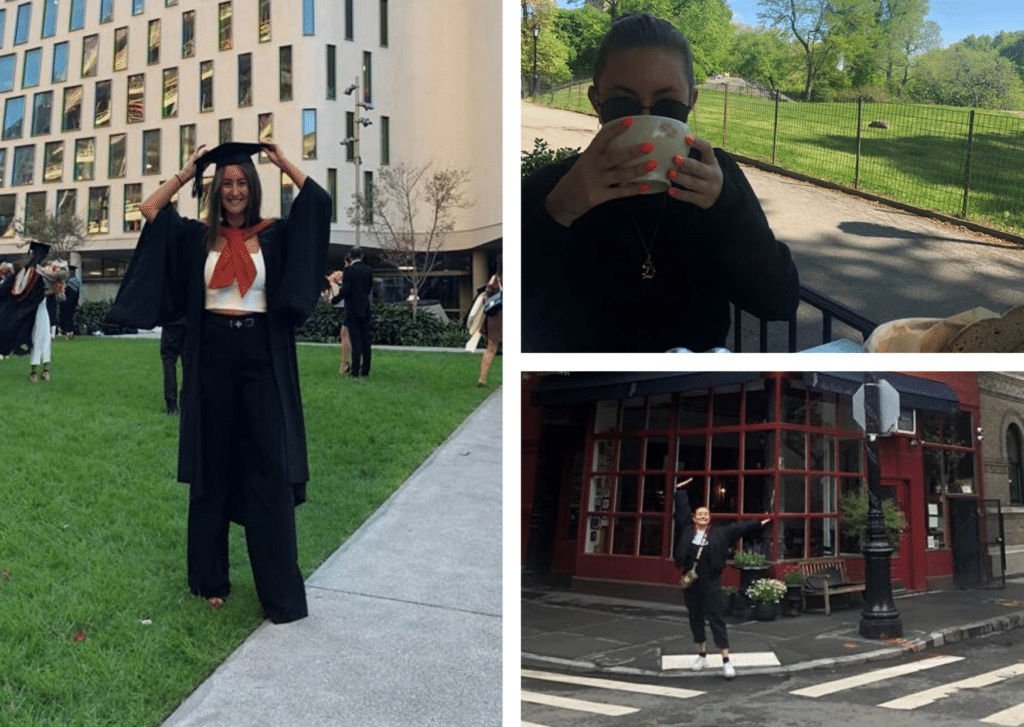 Salt is a global, award-winning digital recruitment agency in Sydney. To find technology jobs , contact Stephanie at sleary@welovesalt.com.