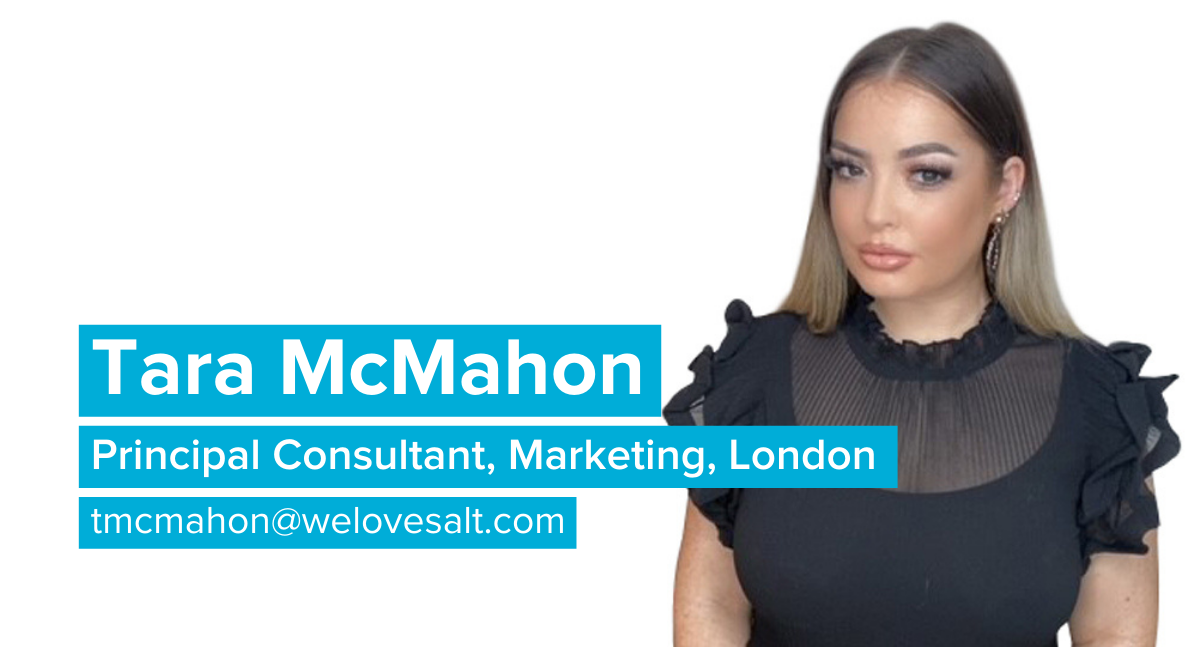 My Universe is… general Marketing in Professional and Financial Services.
Fun fact about me… I once did Kim Kardashian's makeup and Kanye had to approve it.
If I won the lottery I would… Become a philanthropist. Helping people and creating positive change, especially with the younger generation, is something I am extremely passionate about.
The person I'd love to swap places with for a day is… Me in 20 years – so I can find out if all my dreams come true.
If I had a superpower it would be… Teleportation so I can travel the world and disappear to the most magical places whenever I feel down.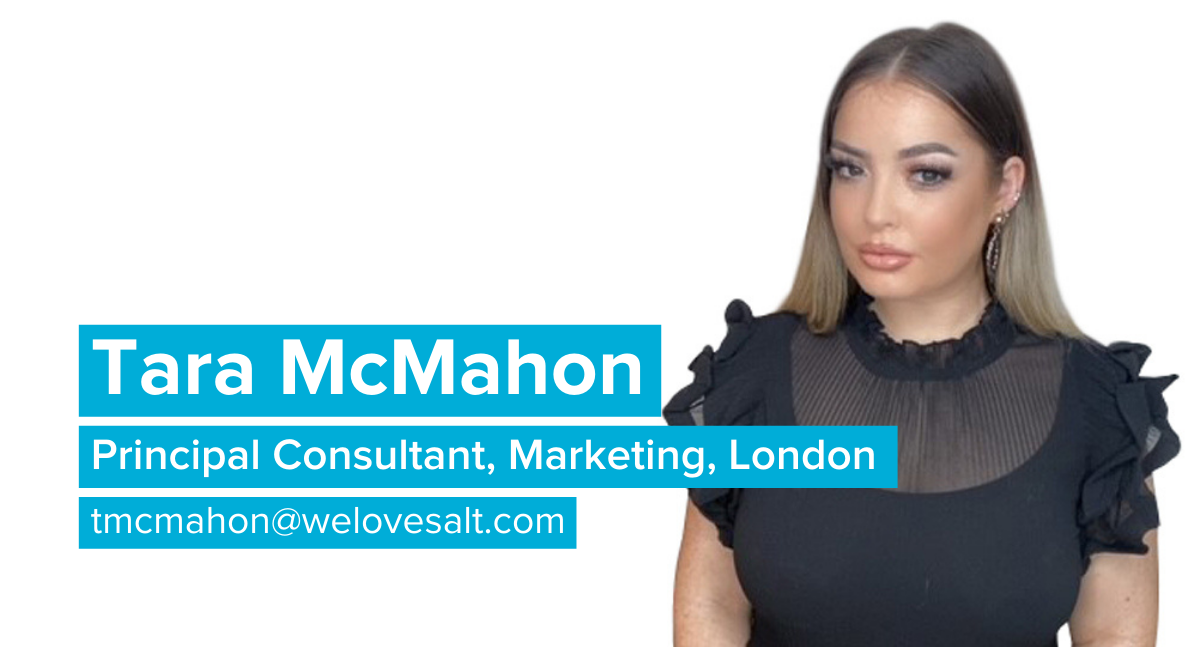 Salt is a global, award-winning digital recruitment agency in London. To find a job in marketing, contact Tara: tmcmahon@welovesalt.com