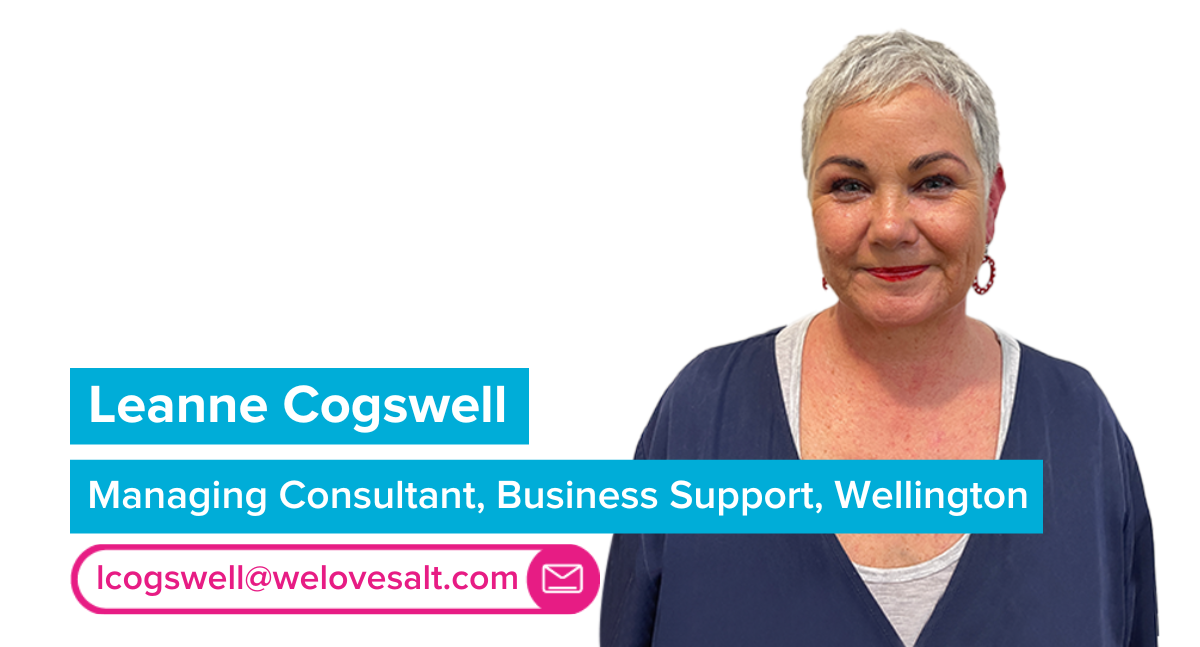 Read our interview with Leanne Cogswell, our Managing Consultant in Wellington, New Zealand.
My universe is… Business Support!
How can you add value to our clients and candidates? I was a client of GBL – Part of the Salt Group back in the day, and have also been a candidate, so feel I have good insight from all sides of the fence.
I am passionate about matching the right people with the right job and organisation.
Fun fact about me… I'm bossy and sometimes I am prone to mild violence.
My career background and/or previous role and why I joined Salt? I joined GBL back in 2014. Before then, I had been a client for 15 years when I was hiring in my previous Business Support Manager and Legal Support Manager roles. This is the first role I've ever had outside the legal environment as before I worked only in the legal space within private and public sector. I joined Salt when GBL joined the Salt Group back in 2022!
At the weekend I love to… My weekends generally revolve around catching up with friends, eating & drinking. I love to cook, so I might be the one whipping up the food or I'll be out trying one of the great Wellington restaurants. I am obsessed with doing laundry so weekends are also for getting that rush of accomplishment for getting a load of wash out on the line!
My spirit animal would be…  Giraffe – obviously it's cos we are very similar – tall and gangly….(see picture below for proof…)
My dream job when I was growing up… A dental nurse which is weird seeing I have an intense fear of going to the dentist.
My happy place… Raglan, New Zealand!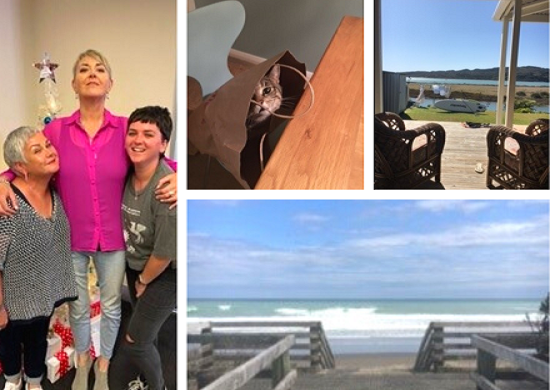 If you're looking for a new job Business Support job in Wellington,
check out our job page or get in touch with Leanne Cogswell at lcogswell@welovesalt.com.