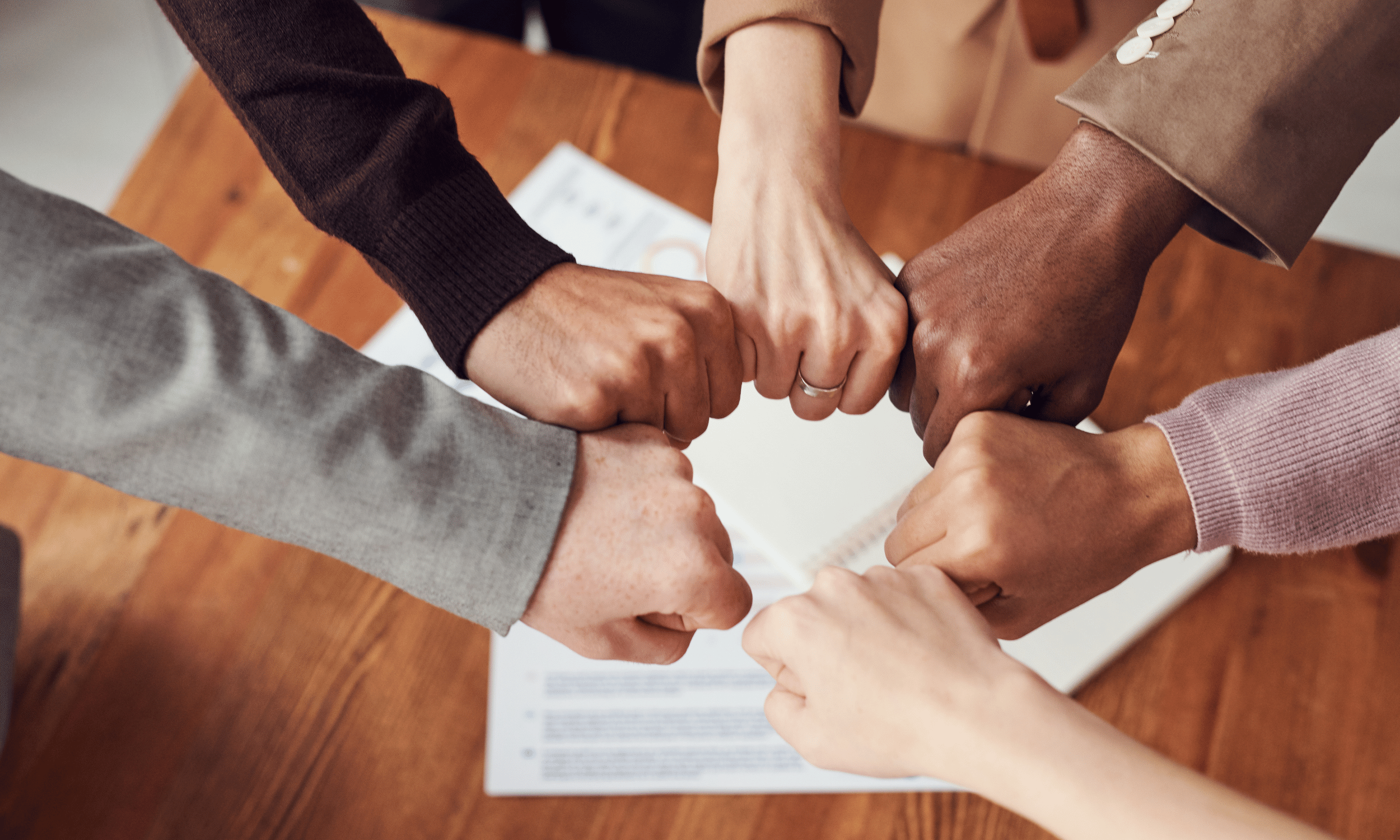 Professor Marcus Stewart of Bentley University pinpoints the diversity problem in modern workplaces with the statement that "companies hire for diversity but then have a culture that rewards and promotes conformity." But what is equality and diversity in the workplace? And why is promoting equality and diversity so important? 
Research by the Gordon University of Business Science in South Africa indicates a "positive association between workplace diversity and employee well-being." However, more than 7,700 workplace discrimination cases were heard by a tribunal alleging workplace discrimination in 2020 in the UK alone. At Salt, we value workplace safety and the importance of employee satisfaction. 
In this short article, we address the definition of equality and diversity in the workplace, the difference between equality and diversity, and strategies with which your business can conduct effective equality and diversity training. 
What is equality and diversity in the workplace?
In short, ensuring equality and diversity in the workplace is the process of preventing institutional and interpersonal discrimination against employees who are minorities in your workforce under nine characteristics. These characteristics are age, disability, gender reassignment, marriage, pregnancy, race, religion, gender, and sexual orientation. Individuals who are generally societally at a disadvantage in these categories have historically faced workplace discrimination and oppression. Even in the markedly more progressive social climate in which we find ourselves in 2021, they are still at risk of facing harmful scenarios in their place of employment. 
It is your job as an employer to ensure a representation of these diverse groups in your workforce, the safety of these groups in your work environment, and equitable opportunities for these individuals to professionally advance at the same rate as those employees who do not face the unique challenges that minorities do. It is also within your responsibilities as an employer to recognise the specific needs of minorities in your employment and adjust your work environment so that they may feel accommodated and welcomed. 
What is the difference between equality and diversity? 
Equality is a state in which equal opportunities, compensation, workers' rights, and workplace treatment are provided to your employees, no matter their identity. 
Diversity is the process in which the differences between individuals are acknowledged, embraced, and accommodated for. 
Though traditional methods of implementing workplace anti-discrimination programs were based entirely on "equality" and not "diversity," contemporary research indicates that leaning towards the latter approach might be more beneficial to your employees. To do this, there needs to be acknowledgement that it's helpful to see the differences between your employees. An employer needs to create a workplace culture that isn't colour/age/race/gender-blind but rather celebratory of the nuances that differentiate social groups from one another. In doing so, an employer can adjust workplaces to suit the specialized needs of their whole workforce. New perspectives on life may also bring with them new, novel ideas. To nurture difference allows your enterprise immeasurable new opportunities for fresh conceptual projects. 
Acknowledging differences will enable you to make your working environment more accessible to minority groups. For example, if you have a large number of women with small children in your company, installing changing spaces in one of your bathrooms could alleviate some of the stress and ostracization parents often feel in professional scenarios. Seemingly small acknowledgments of diversity in the workplace will significantly boost the morale of employees who it benefits, and therefore increase your organisation's productivity. 
Why is diversity and equality important in the workplace?
To put it simply, if your workplace does not appropriately practice diversity and equality in your day-to-day operations, your employees will feel ostracised and leave. They, in turn, will tell their peers that your organisation is discriminatory, and you will not have any minority applicants interested in openings at your company. Not only is the resultant one-note demographic not at all representative of society at large, but it also means that your pool of ideas and innovation in your industry will stagnate. With no new perspectives, there is no impetus for growth or change within an organisation. In South Africa, a government initiative called BBBEE (broad-based black economic empowerment) has been instituted to encourage workplace diversity in the wake of decades of forced racial segregation. By fiscally rewarding businesses that hire a certain quota of previously racially disadvantaged employees, BBBEE works to stimulate the economy in minority communities and enforce integration between groups that were never allowed to interact before. 
How do I improve equality and diversity in the workplace? 
The key to promoting equality and diversity in the workplace involves creating a strategy that should include the following action points: 
1. Identifying the unconscious biases that may exist in your specific workplace and committing to eradicating those biases. 
2. Creating a set of equality and diversity policies based on the biases you identified in the first step. These can range from policies on language use, individualised leave schedules, and dress code allowances to policies that encompass the monitoring of task team formation. 
3. Developing objective criteria for workplace merit. This means that you always make decisions based on merit that aren't influenced by your, or your management's, personal biases. 
4. Being proactive in your repeated assessment of your equality and diversity strategy. Be willing to change aspects of your plan that aren't working, and reinforce those that are. 
5. Initiating mentorship programs led by senior minority employees that are available to junior employees. This will combat ingrained biases within your organisation, and provide minority employees with a sensitive, encouraging space to advance in your organisation.
7. Not being afraid to seek the contracted advice or full-time guidance from a professional. 
If you're wondering how to promote equality and diversity within your organisation, but you're unsure about the best way to get started, Salt can help. We're a digital recruitment agency with an extensive database of equality and diversity specialists available on a contract and full-time basis to cater to your business's specific needs. Simply fill out your needs here, and we'll link you to the right person for the job. If you're an HR or diversity specialist looking for your next placement, add your CV to our network!