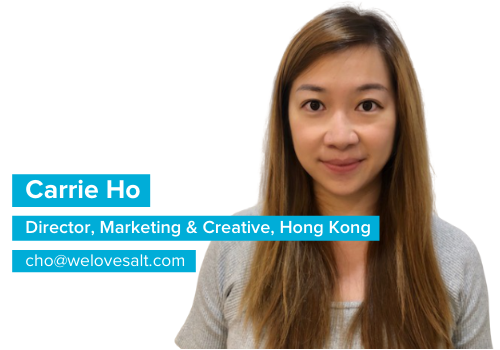 My Universe is… Marketing functions across all industries with key focus in CRM Management, Loyalty Marketing, E-Commerce Marketing, Market Research and Analytics, Customer Experience and Engagement, Brand Marketing, and Affiliate Marketing.
If you could be immortal, what age would you choose to stop ageing at and why? 30 — Old enough to know better, young enough to be brave and experienced enough to do it right. 😊
If you could bring back any fashion trend, what would it be? Boot cut jeans.
As a child, what did you want to be when you grew up? A radio DJ.
My favourite holiday destination is… Japan! Food, food and more food. 😊
Fun facts about me… I grew up in New Zealand but I don't know how to do the haka! I love chicken wings but not avocados, and gin is my all-time favourite drink!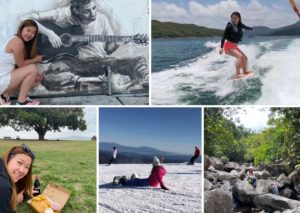 Salt is a global, award-winning digital recruitment agency in Hong Kong. To find a creative job, contact Carrie at cho@welovesalt.com.