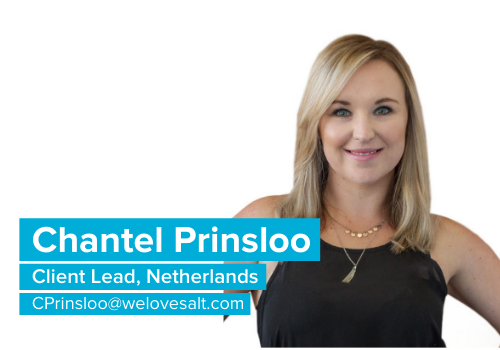 My universe is… getting great clients onboard in the Netherlands.
Fun fact about me… I am a bit of an adrenaline junkie, sky diving and shark cage diving are on my bucket list.
At the weekend I love to… go to markets, wine tasting and hiking. Basically, anything outdoors makes me happy.
If I won the lottery I would… Travel the world to experience different foods and cultures. I would also like to buy a lovely home for my family and make sure they are all settled and happy.
My favourite place I've travelled to is… Bali, it owns my heart!
If I had to eat one meal everyday for the rest of my life, it would be… Pizza, because pizza is life!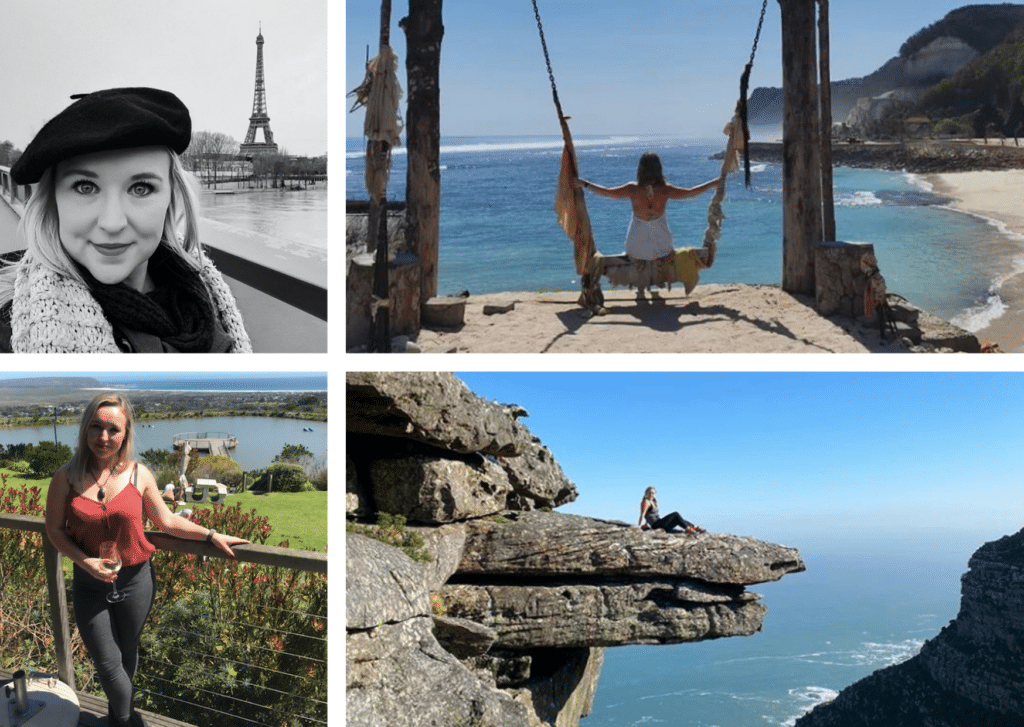 Salt is a global, award-winning digital recruitment agency in Netherlands. To find a job in consulting, contact Chantel at CPrinsloo@welovesalt.com.